RESPONSIBLE LIVING BRINGS GODS BACK TO EARTH
Legends are replete with stories of the architectural beauty and grandeur of the magnificent city of Indraprastha. This iconic city draws its history from the Mahabharata.
Environment-friendly. Cost effective. Health-centric.
The vision of creating a healthy, clean and comfortable environment and driving sustainability for future generations is reflected in every square foot of Muppa's Indraprastha. By minimizing dependency on external energy sources and utilizing low-flow water fixtures, the overall maintenance cost of the utilities at Muppa's Indraprastha is substantially reduced.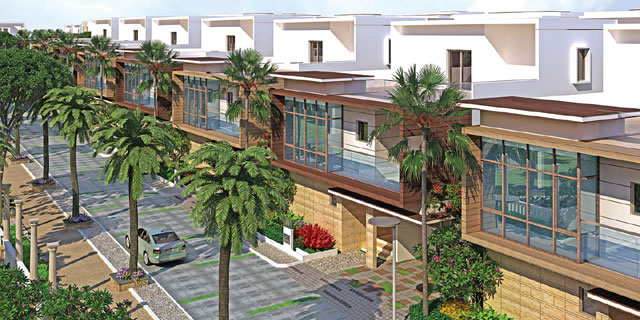 Living spaces have been designed to harness natural lighting and natural ventilation. The natural green areas around the villas, sprawling parks with sustainable greenery, have been integrated in the architectural plan to reduce the urban heat island effect. Every green initiative at Muppa's Indraprastha aims at contributing to the health and general well-being of the residents.