FROM RUSSIA, WITH LOVE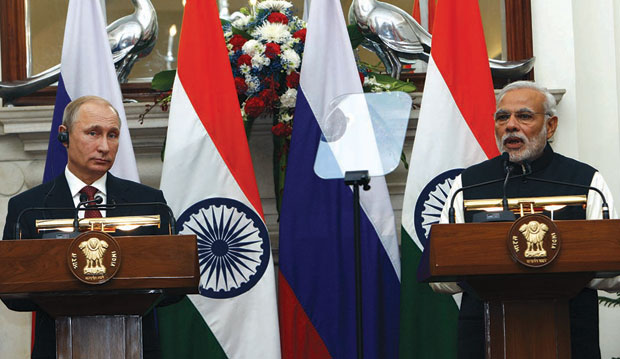 "We are looking at steady supply of rough diamonds to India. Alrosa has decided to have 12 direct sales agreements with Indian companies," said Siddharth, director general of supplies and disposals, the nodal government agency for procurements.
"This deal is worth $700 million per year for three years," said Siddharth, who uses one name.
Modi, in his address at the conference, said: "I want major diamond mining companies to sell directly to the Indian diamond industry. It will be good for them and for India."
The conference was organised by Gems and Jewellery Export Promotion Council; the Ministry of Commerce and Industry; and the World Diamond Mark.
Normally, the way deals in the global rough diamonds industry work is once a definite contract is signed, the buyers have to lift the specified value of consignment each year, irrespective of the fluctuations in prices, demand and supply.