SAMANTA AS A SOCIAL REFORMER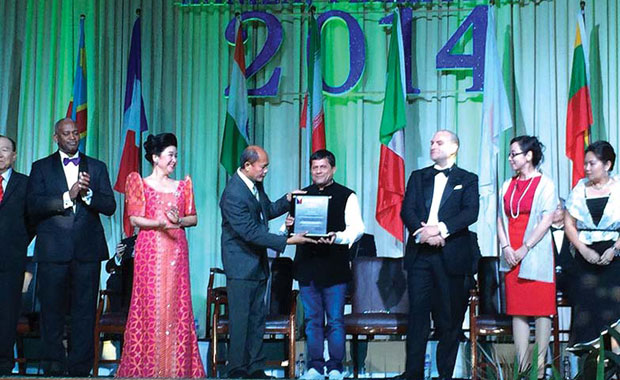 Though smacked with abject poverty since childhood Shri Samanta never was daunted by it nor did he ever feel slighted because of poverty. He always bore a contagious smile on his face and plunged himself to helping people whenever any opportunity came his way. Social work was a kind of his second nature.
He braved all struggles in life with a smile all through his life. He started working as a menial worker quite early in his childhood helping his widow mother. As a teenager he assisted his mother at home and in the farm and augmented the income of the family for which getting even one square meal in two days was difficult.
He however ignored all the sufferings and hurdles and marched ahead as if obsessed with a great purpose in life and truly so. No sooner he stepped into youth than he decided to dedicate his life for social work. His modest background, lack of any backing or banking support could not restrain his resolve. He had always realized that education was inherently potent in bringing about social change. He quit his job of an academic and with all that he had saved from his income as an academic he started two educational institutes which today have grown into two world class institutions-KIIT and KISS.
KISS has been able to restrain spread of Maoist activities in the hinterland of Odisha where such insurgency once flourished. The tribal have been the focus group of the Naxalites and the Maoists. Facilitating education of tribal, far away from their native land in Bhubaneswar, was indeed a dangerous task in the face of the hold the Naxalites and the Maoists had over the tribal. However, the visionary mind of Shri Samanta was able to bring the tribal out of their impoverished native setting and gave them an opportunity to get education. He has not paid heed to the threat that lurched on his life for this. The educated tribal today are the change agents for their respective communities.