450 KM MUMBAI METRO
Revolutionising transportation in India's business capital, the Mumbai Metropolitan Region Development Authority plans the third largest network of metro rail corridors in the world.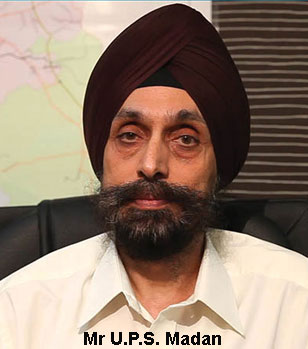 Mumabai Rail Vikas Corporation Ltd Chairman, Rakesh Saksena said that Mumbai and surroundings with a population of 22 million pose a major mobility challenge.
"Over 53 percent of the population relies on the railways for modal transportation. It is densely occupied with nearly 7.6 million commuters commuting daily. The city has to focus on continuous capacity creation to meet the demand-supply gap," he said.
For achieving this, a comprehensive rollout of metro rail, monorail and suburban trains is required, for which political and bureaucratic ownership of the projects and sustained government funding is the need of the hour, he said.
Mumbai Metro One Pvt Ltd CEO, Abhay Mishra said that an efficient public transit system should save time, be financially viable and environment-friendly.
The much awaited metro rail project intends to positively impact lives ofMumbaikars by meeting these criteria, but the Government must adopt a transit-oriented planning by redesigning roads, consider pedestrian walking aspects, stricter parking norms, eliminating roadside hawkers and illegal wayside constructions, Mishra urged.
The Regional Dialogues, organised by think tank TERI, came in the wake of the government's recent announcements on Swachh Bharat Abhiyan and 100 Smart Cities in India.