Federal suit filed against Alabama cop
An Alabama police officer who assaulted an unarmed Indian grandfather while he was taking a morning walk in front of his son's house in a Madison suburb has been indicted by a federal grand jury. Mr Eric Parker, the Madison police officer who slammed Mr Sureshbhai Patel, 57, to the ground in the February 6, 2015 incident leaving him partially paralysed, on March 27, 2015 was charged with a civil rights violation that carries up to 10 years in prison.
A federal grand jury indicted Mr Parker for "deprivation of rights under colour of law" that includes the constitutional right to be free from "unreasonable force," according to US Attorney Joyce White Vance. "Police officers are sworn to uphold the law and protect the public," said Mr Vance in a prepared statement. "The public must be able trust the police."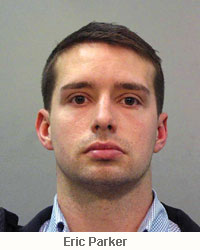 Mr Parker, 26, also faces trial in Limestone County for misdemeanor assault, which carries up to one year in jail. He has pleaded not guilty and the bench trial is set for April 29, 2015. Madison police Chief Larry Muncey last month recommended that Parker be fired. He is on administrative leave pending the outcome of the criminal charges. "Mr Patel and his family are very pleased by the prompt and decisive action of US Attorney Joyce Vance and the federal grand jury," Mr Patel's attorney, Mr Hank Sherrod wrote in an email. "For the public to trust police officers, it needs to know officers will be held accountable, and the felony civil rights charges filed against Parker, unlike the misdemeanor assault charge being pursued in state court, more accurately reflect the seriousness of Parker's conduct," he said.
The February 6, 2015 incident occurred when Mr Parker and another officer arrived at the scene in response to a call around 8 a.m. about a suspicious person walking on Hardiman Place Lane. Mr Sureshbhai Patel, who does not speak English, had arrived in the US from his hometown Pij in Gujarat about a week earlier to help care for his 17-month-old grandson. His son, Mr Chirag Patel, an engineer for a government contractor, said his father, who had received permanent resident status liked to take a walk in the morning. Video from a dashboard camera shows Mr Parker and another officer confront Mr Patel. At one point, Mr Parker slams the 57-year-old Mr Patel to the ground. Madison police later called paramedics. Mr Patel was left partly paralysed. He was transferred from Madison Hospital to Huntsville Hospital where he underwent spinal surgery.
Mr Patel has been in the care of Healthsouth Rehabilitation Center in Huntsville. Mr Sherrod on March 27, 2015 said "Mr Patel has made tremendous progress in his recovery. Recently, Mr Patel was able to walk a short distance on his own using a walker, an important milestone in his recovery. In the near future, Mr Patel expects to be released to the home of his son, Mr Chirag, where he will continue his therapy." Mr Sherrod has also filed a federal suit against Mr Parker and against the City of Madison. The civil suit is on hold pending resolution of the criminal charges.