Bangla Nobo Borsho (Bengali Calendar) and its celebration in Bangladesh
Bangladesh celebrated the Pahela Baisakh...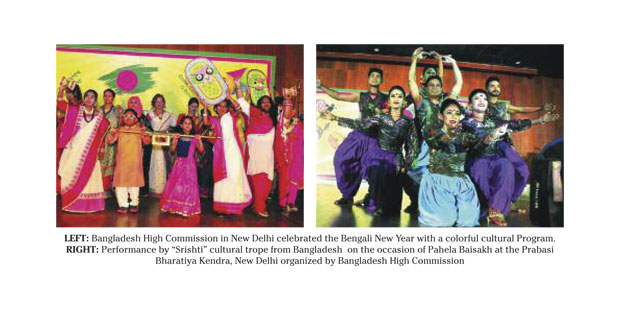 The Bangla calendar, as it appears from historical records, was codified by Mughal Emperor Akbar in the sixteenth century, primarily on the basis of our harvesting cycle to facilitate payment of land revenue by our peasants. Earlier, the Mughals were collecting taxes on the basis of the lunar Islamic Hijri calendar but it did not coincide with the solar agriculture cycles. Thus, the peasants were not always in a position to pay the taxes. So Akbar asked his royal astronomer Fatullah Shirazi to create a new calendar by combining the lunar hijri calendar with the indigenous solar calendar with a view to determining the best time to tax the peasants. Shirazi came up with this compromise solution called "Fashali Shons" (harvesting cycle) and it was implemented in 1548 AD, but was predated to 1556 as Akbar had ascended the throne that year.