THE RISE OF ATUL GAWANDE
It's not every day that Warren Buffet, Jeff Bezos and Jamie Dimon find the time to get together and hunt for a suitable...
It turns out that this unique executive search committee made up of this celebrated troika of corporate chieftains was looking for a highly respected professional to come up with ways to bring down healthcare costs for employees in their own companies who overall number about 1.2 million. If solutions eventually work out, then they can be applied to the entire nation. While announcing the venture in January 2018, Dimon said, "Our goal is to create solutions that benefit our U.S. employees, their families and, potentially, all Americans."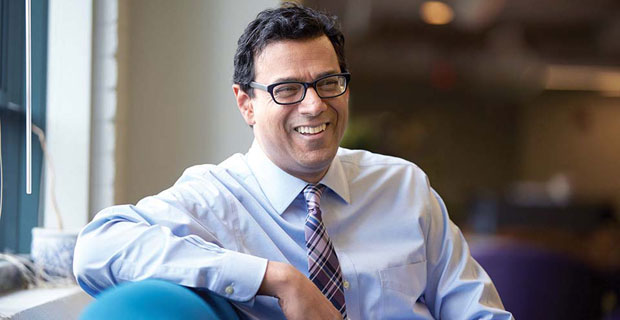 WRITER WITH SURGICAL PRECISION: Dr Gawande's article on The Cost Conundrum in the New Yorker in 2009 pointed out exactly why healthcare had become vastly expensive in some parts of the USA. Among others, it impressed Warren Buffet
It turned out that the professional the three billionaires had zeroed in on was none other than Dr Atul Gawande, 52, reputed surgeon, author and journalist. Born to Indian immigrant doctor parents in the US, Atul Gawande practices general and endocrine surgery at Brigham and Women's Hospital in Boston. According to his own website, he is a professor in the Department of Health Policy and Management at the Harvard T.H. Chan School of Public Health and the Samuel O.Thier Professor of Surgery at Harvard Medical School. He is also executive director at Ariadne Labs, a joint centre for health systems innovation, and chairman of Lifebox, a nonprofit organization making surgery safer globally. He's also been a staff writer for The New Yorker magazine since 1998 and has written four New York Times bestsellers: Complications, Better, The Checklist Manifesto, and most recently, Being Mortal: Medicine and What Matters in the End. He is the winner of two National Magazine Awards, AcademyHealth's Impact Award for highest research impact on healthcare, a MacArthur Fellowship, and the Lewis Thomas Award for writing on science.