PM visits Singapore and Indonesia
Stating that political relations between India and Singapore are among the warmest and closest...
He said that India in the last four years had positively contributed to the global economy and had emerged as one of the most open economies in the world. "In FDI Confidence Index, India is now one of the top two emerging markets... Today, a record number of foreign investments are coming to India," Mr Modi said.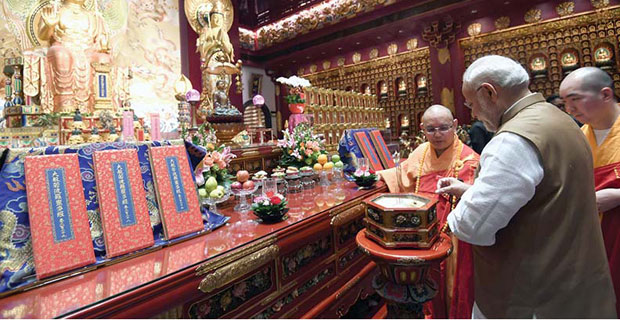 PM Modi at the Buddha Tooth Relic Temple and Museum in Singapore in June 2018