PM visits Singapore and Indonesia
Stating that political relations between India and Singapore are among the warmest and closest...
"From around USD 300 billion, India's foreign reserves have now crossed USD 400 billion. In World Economic Forum's Global Competitive Index, India's ranking has improved from 71 to 40. India's Ease of Doing Business ranking has also seen improvement from 142 to 100," he added.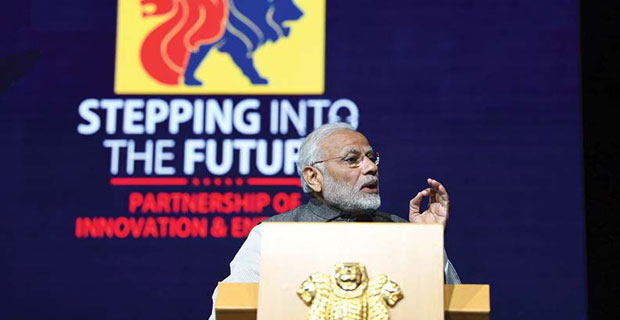 Mr Modi addresses a business community event at the Marina Bay Sands Convention Centre in Singapore.