PM visits Singapore and Indonesia
Stating that political relations between India and Singapore are among the warmest and closest...
The Prime Minister said that India had jumped 19 places in the Logistics Performance Index and 21 places in the Global Innovation Index. "In the last 14 years, it is for the first time that Moody's have increased India's credit rating," he said.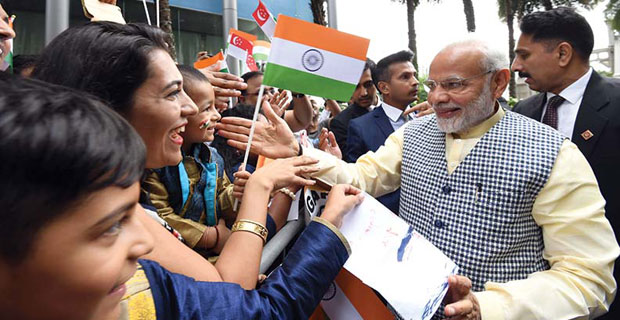 Being welcomed by the Indian community on his arrival in Singapore