PM visits Singapore and Indonesia
Stating that political relations between India and Singapore are among the warmest and closest...
Mr Modi added that his Government was working at a much faster pace compared to the previous governments and it was its topmost priority to provide a "corruption-free, citizen-centric and development-friendly ecosystem" to the country. The Prime Minister said that India and Indonesia shared a historic relationship and just like India, Indonesia had strong foundations of democracy. "India and Indonesia are symbols of social and cultural diversity and harmony. There is a special link between their cultures. Both countries are proud of their democratic ethos and their diversity. In 2014, people of India voted for a Government headed by a person belonging to a poor background. Similarly, the people of Indonesia elected President Joko Widodo whose background is also humble," he said.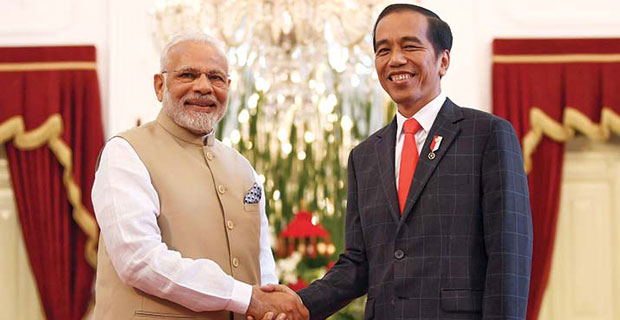 PM Modi being welcomed at Istana Merdeka in Jakarta, Indonesia in May by Indonesian President Mr Joko Widodo