SMART CITIES EXPO
Experts and government delegates call for a collaborative approach to building future-ready sustainable and smart cities at the 4th Smart Cities India 2018 expo. Discussions among speakers in various conferences emphasised the challenges and opportunities ahead for adoption of smart technologies, battling climate and pollution issues, and holistic improvement of citizen's quality of life...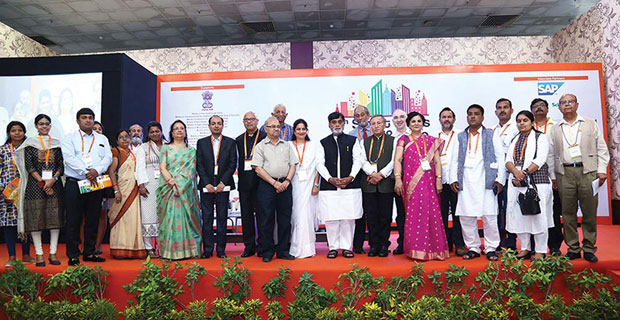 Commenting on the vision behind the event, Mr. Prem Behl, Chairman, Exhibitions India Group, said, "The 4th Smart Cities India 2018 expo aims to empower cities and collectivise urban innovation. The expo shared insights and priorities that support investment, innovation and growth in order to establish India as a global hub for smart city skills and knowledge and technology. We are extremely proud of organising an event of such importance for the future, and look forward to facilitating the kind of synergy and collaboration we need to begin planning for a sustainable future for our citizens in earnest."
Mr Durga Shanker Mishra, Secretary, Ministry of Housing and Urban Affairs, reiterated that with more people migrating to cities in coming decades, urbanisation presents many challenges. He said, "Given the huge opportunities present within the challenges, the PM launched three schemes, namely Swachh Bharat Abhiyan, Skill India and 'Housing for All' to address them." Under the Housing for All scheme, 46 lakh houses have already been sanctioned; 7 lakh houses have been completed; and 2-3 lakh houses are being sanctioned every month. He further added that every household in India will get a proper toilet and the entire country will be open-defecation free (ODF) by October 2018.