"There is momentum in Finland-India relations"
From growing interest among Finnish businesses in India to greater tourism flow from India to Finland, plenty of bilateral action is happening on either side. Besides, trade flow is improving and with a few more likely agreements in place soon, volumes are expected to go up significantly. Ambassador Nina Vaskunlahti who has completed two years in India spoke to Editor and Publisher SayantanChakravarty on a range of subjects highlighting India-Finland relations
During the last decade trade between India and Finland has increased significantly. Please throw light on the volume of bilateral trade, and where do you see it going in the foreseeable future…
Indeed in the last few years trade between the two countries has increased. Presently the volume of bilateral trade is about 1.5. billion Euros, not very unimpressive given the size of our nation. Our exports to India include mainly logistics and telecommunication equipment, machinery, pulp and paper. The machinery relates mostly to the chemical and binding industries. The volume of services—whether in tourism, IT or IT-enabled services is increasing quite rapidly. The balance of trade is 70:30 in favor of Finland. Going forward we would, of course, like to see more trade between our two nations. Negotiations for free trade agreements between India and the EU should be recommended.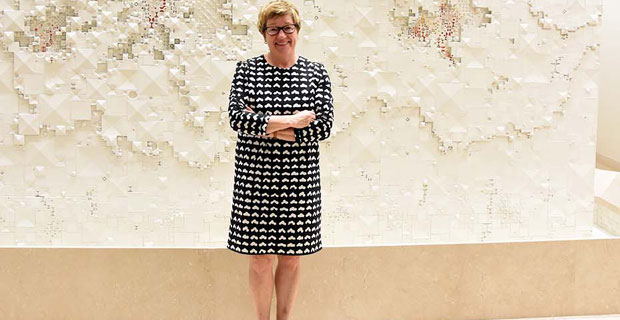 What kind of promotional activities have been undertaken by Team Finland in the year 2018 in India?
They involve organizing high-level visits between Finland and India including those by ministers, senior officials and businesses. We've worked closely with business chambers and local-level politicians on either side. I have been part of the promotional activity and have recently been to Mumbai, Chennai, Kolkata, Lucknow, Pune, and Bengaluru. As a follow up of these activities, we are in close touch with interested companies on both sides. Besides, we are trying to identify the right partners in India. We've also invited Indian businesses and influencers to Finland—they can see how things work on the ground. Seeing is believing. The areas where we are likely to see much progress soon are clean technology, waste-to-energy conversion, IT-based health solutions, solar energy, and charging of electrical vehicles. Also, advanced bio-fuels for transportation and smart grids for electricity transmission are some of the priorities for Finnish energy companies and technology providers.