Dr Momen calls on PM Modi
Dr A. K. Abdul Momen, Foreign Affairs Minister of Bangladesh ...
MOU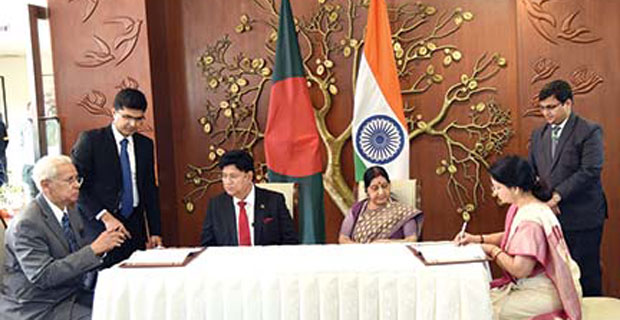 Meanwhile, India and Bangladesh signed an MOU for training 1,800 Bangladesh civil servants at the National Centre for Good Governance (NCGG) an institute under the Department of Administrative Reforms and Public Grievances (DAR&PG), Ministry of Personnel, Public Grievances & Pensions, Govt. of India, over the next 6 years. The MOU was signed between the NCGG and the Ministry of Public Administration, Government of the People's Republic of Bangladesh on February 8, 2019 during the visit of the Foreign Minister of Bangladesh.
The collaboration represents a historic milestone in training and capacity building programs between India and Bangladesh. The participants of the training program will be selected amongst Additional Deputy Commissioners/ Additional District Magistrates, Upazila Nirbahi Officers, Deputy Director Local Government, Senior Assistant Secretaries, Senior Assistant Commissioners, Assistant Commissioners (Land) and Officers of equivalent rank in the Ministries from Bangladesh Civil Service (Administration) cadre.