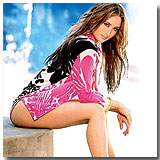 Kareena and bikini love
Well what would be the reaction of Saif when he will see his girlfriend romancing her male lead in a bikini? Zero size Kareena Kapoor started with a two-piece swimsuit in Tashan. She received a great response for flaunting her slender body and now she is again back with Sajid Nadiadwala's Kambakht Ishq. It is reported that the film is overloaded with intimate scenes between the two, which also includes close underwater sequences.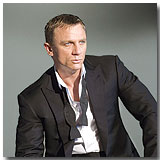 Shilpa, the perfect Bond girl: Daniel Craig
She has no Bollywood roles in her kitty, but Shilpa Shetty's stars are shining brighter than ever because Daniel Craig finds her hot enough to be a Bond girl. "I haven't met any of the Indian actors in person except Shilpa Shetty," said Craig recently. "She is beautiful and very talented too. I think she looks great and has a killing figure, just right for a Bond girl." Lately Craig has been hinting about being interested in Bollywood ventures, but it is the first time he has declared his choice for an Indian Bond-girl.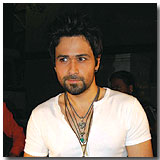 Emraan Hashmi's brush with horror
Emraan Hashmi has learnt a lot of painting in the last few days. The actor took painting lessons for his next release Raaz: The Mystery Continues. Emraan plays a painter who can see what evil will befall someone through his sudden visions and then he draws those incidents on canvas. "Painting is a very difficult thing to do. It might look that you just need to hold the brush and do something with colours but it's very difficult. My role is that of a painter and I wanted to do that perfectly," he says.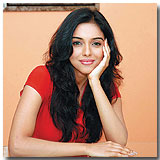 Aamir's recommendation takes Asin higher
Bollywood's Mr Perfectionist Amir Khan has recommended South Indian actress Asin for bigger projects. That's the latest buzz going around in Bollywood after she signed up for a big project with Disney Production. Amir reportedly is so thrilled with her performance in a southern blockbuster that he has opted her for the Hindi remake.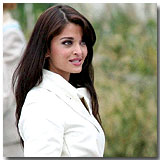 Aishwarya Rai Bachchan in Pink Panther
Aishwarya Rai Bachchan is definitely one of the most popular actresses in the world and will soon be seen in the sequel of Pink Panther, which is stated to be released in February, 2009. Pink Panther 2 is a comedy movie and took five people to write the story. Aish plays the role of one of the detectives named Sonia along with Alfred Molina and Andy Garcia. They will join French police detective Jacques Clouseau, played by Steve Martin, to catch the thief who has been stealing artifacts from all around the world. Reno and Emily Mortimer will also be seen in this movie playing their original roles. Husband Abhishek Bachchan also accompanied her beloved wife—looks like they just can't get enough of each other. Pink Panther is a comedy and the women in the movie are often dumb bimbos or other stereotypical characters, which are great fun to watch.