PUNJABI DIASPORA

UK
JASWANT SINGH Judge, based in London, was returning to England after a weeklong vacation with his wife in Tenerife on March 12, on an Iberia flight when he was asked by a security guard to remove his turban. He tried to explain his faith forbade it, but the officer called a senior who also insisted on Judge removing his turban.
Judge then decided that he would fight against the violation of his human rights and he has now received a letter from the Chief of the Guardia Civil who said the police have instructions to consider the religious features of Sikhs during checks in the future.
Judge thanked his British MP and the British Pro Counsel for taking up his complaint with the Spanish government.

India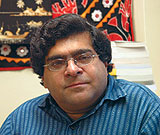 A HISTORICAL account of the history of the Indian diaspora in the US has been written by UCLA historian Vinay Lal, called 'The Other Indians' published by HarperCollins.
The book provides the big picture of the travails sufferred by early Indian settlers and the parallel evolution of diasporic cultural markets and the way they saw their 'Motherland India'.
In the words of the author, to know the history of our 'foreign' cousins is a start to knowing how India and Indians are perceived in western countries.

US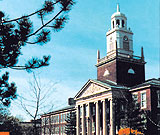 JOHN P. Kapoor from Amritsar, a pharmaceutical entrepreneur, has gifted the State University of New York, Buffalo, $11 million that will support construction of a new home for Buffalo University's pharmacy school and fund research, student financial aid and emerging technologies.
Kapoor stated he owed much to the university that offered him a graduate fellowship in the 1960s when he could not afford to pay. Kapoor earned a doctorate in medicinal chemistry at the university and went on to become an entrepreneur in pharmaceuticals. He began his corporate career as general manager for Lyphomed, a unit of Stone Container Corp and was later named president of the division in 1980 and in 1981 he bought it for US$2.7 million.
Kapoor and his late wife Editha ran the John and Editha Kapoor Charitable Foundation to support children and youth services, higher education, hospitals and other causes in India.
Kapoor acknowledged the support and encouragement from the faculty at the school.
He has received the American Cancer Society International Achievement Award for Philanthropy and the San Diego Indian American Society Chakra Award.

US
THE EQUAL Employment Opportunity Commission has sued Texas company Champion National Security seeking punitive damages for Sukhdev Singh Brar, a certified security officer, who was hired but told he would have to shave and remove his turban.
Brar told the company rep she was violating federal law as his religion did not permit it. She, however, said company policy could not be changed.
The Equal Employment Commission stated that it tried to resolve the case before filing a lawsuit but the company would not compromise and now the government agency wants the courts to order the company to change their policy as they are demanding someone give up his religious beliefs for the job.

MALAYSIA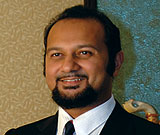 GOVIND SINGH Deo, who was suspended from Malaysia's parliament for two days for defying the chair, caused a stir about whether he had apologised to the speaker who told the house Deo had in fact apologised, but opposition member said he merely showed courtesy by saying 'sorry to trouble you'.
Deo and his father Karpal Singh are parliamentarians and another son is a state legislator. They belong to the Democratic Action party.
The discussion continues with a great deal of toing and froing about whether a satisfactory apology was tendered.

NEW ZEALAND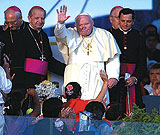 THIRTY-TWO catholic ­pilgrims from Punjab went missing during a stopover in Auckland, exposing a major immigration racket. They were part of a group of 200 who were en route to Sydney to see the Pope at the World Youth Day celebrations.
However, within a week, 20 were located and two agreed to return home, after they were told that their chances of staying in New Zealand after their one-month visa expired was close to zero.
The men, mainly from Punjab, abandoned their Catholic family hosts as soon as they realised they had been taken for a ride and went underground after failing to check in for their scheduled flights to Sydney.
But they were tracked by the local Sikh society which reported their disappearance to immigration officials.
Sikh Society spokesman Daljit Singh said it was upsetting for the pilgrims as they now realise they had not bought a new life in New Zealand but were cruelly swindled.
Each of them had paid Rs 500,000 to immigration fraudsters in India.
New Zealand Catholic church spokeswoman Lyndsay Freer said the pilgrims arrived in New Zealand in mid-July and they were met by local Catholic parish representatives. The pilgrims started disappearing soon after.


TAMIL DIASPORA

MALAYSIA
ELANGESWARAN BENEDICT, 24, committed suicide in Kuala Lumpur in June and his body was sent for post mortem. His family was later told they could not claim his body for burial as he had converted to Islam.
The family set out to challenge the Syriah Court but religious authorities jumped the gun and obtained a declaration from an Islamic religious court and buried the man on the morning the matter was to be debated at the High Court.
The family is outraged over the way the case has been handled and are thinking of filing a contempt of court application against the Syriah Court. They are hoping to get back the man's body so they can cremate him according to Hindu rites.

US
HARI SEVUGAN, a lawyer turned communications professional, has been inducted into Barack Obama's team to handle media relations as the race for the White House enters its final phase.
Sevugan works as senior spokesman of the presumptive Democrat nominee and reports to Robert Gibbs, the communications director of the campaign. Sevugan was the communications director of senator Chris Dodd till he bowed out of the Democratic race.
He graduated from the University of Illinois, majoring in political science and finance.

UK
THE GUILDFORD Crown Court convicted Nicky Chequer 19, for causing grievous bodily harm to caterer Sanjeev Subramanian at a party in Surrey last year to celebrate the birthday of Cydney Chopping, after the celebrations turned into a riot when the girl's father made racial comments in front of 150 guests.
During the fracas a glass was smashed in Subramanian's face by Chequer and the mob yelled to him to go back to the bush!
Cydney 19, accused her father Mark Chopping, a carpet dealer, of causing trouble with racist jokes.
When Subramanian arrived at the party he was greeted by Chopping with words such as "it's £4 for blacks and £2 for whites" and he continued to make racist comments over the microphone.
Chequer fled the scene leaving Subramanian with severe facial injuries.
The police only investigated the assault after Subra-manian's local MP Paul Burstow intervened on his behalf a month later.
Subramanian told the court: "I had my face hanging off, you could see my cheekbone and I was covered in blood and a policeman came up to me and said you can leave it at that. I thought they would take it more seriously than that. Even the paramedic looked shocked."
Racism is ugly head once again reared up in the U.K.

BENGALI DIASPORA

CANADA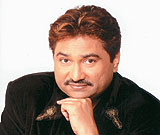 BOLLYWOOD SINGER Kumar Sanu brought the 23rd annual North American Bengal Conference (NABC) alive in Toronto with his high-voltage performance. By belting out his hit Bengali and Hindi numbers, the playback singer provided a befitting finale to the North American Bengali mega-show which came to town after 10 years.
The highlight of the last day of the three-day conference was NextGen events.
Under the event called Ice Breaker, second-generation Bengali youth met with one another to network.
Under Speed Dating, they were encouraged to know the opposite sex to find, if possible, their perfect match.
"Our aim is to reconnect our second generation with their Bengali roots. We are happy that about 20 per cent of our participants this year were below 20 years of age, showing they want to reconnect with Bengal," said conference co-chair Ganadev Sinha.
"There is now more interest in Bengali performing arts among our people here. We estimate that Bengali artists in North America accounted for about a third of all the cultural presentations at the conferences," he said.
Sinha said about 65 per cent of their sponsorships came from India-based groups and corporates. "They want to tap the Bengali diaspora."

US
SUBRATA ROY of the University of Florida has designed a plasma-propelled flying saucer. He has submitted a patent application for a circular, spinning aircraft reminiscent of the spaceships in Hollywood films. He calls it a "wingless electromagnetic air vehicle," or WEAV.
The proposed prototype is small—less than six inches across—and will be powered by on-board batteries. The propulsion system for Roy's saucer sprouts from his extensive US air force-funded plasma actuator research.
Roy says the design can be scaled up and should work in a much larger form. In miniature, the design has many uses. "The most obvious functions would be surveillance and navigation," he says.

UK
BRITAIN'S FOREMOST human rights advocate Shami Chakrabarti figures among the top 10 most powerful lawyers in The Times' annual list of the Top 100 club. She also topped the 'most powerful' lawyer list in the UK.
This is another feather in the cap for Chakrabarti, who is already considered among the top 50 most powerful people in Britain. Knighted by the Queen for her contribution to law and human rights in 2007, she beat Tony Blair and David Cameron in a 2006 vote for Britain's most inspiring figures. In 2005, she was on the BBC's shortlist of the 10 people who may run Britain.
She currently heads one of the world's best known human rights organisations, Liberty.