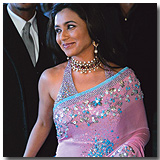 Boyfriend Aditya ignores Rani's emotions
Rani Mukherjee and Aditya Chopra are going through a rough patch. They are having differences of opinion on various issues. Aditya is taking control over her life as well as her career which is not at all acceptable on Rani's part. Her complaint against the Yashraj honcho is he is not giving priority to her wish and compelling her to continue shooting during Durga Puja celebrations. Rani is quite upset that Adi did not take care of her emotions and did not give her break to enjoy puja.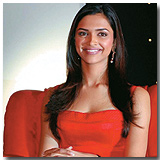 Dinner with exes
Deepika Padukone was spotted having dinner with her ex, Nihar Pandya, at Bandra's Royal China. Her present beau, Ranbir Kapoor is away, shooting in Ooty. Both were engrossed in talking to each other, they sat in a corner of the restaurant for almost two hours without bothering about others. The story doesn't end here, Ranbir recently attended a party at the same restaurant with his dear friend Sonam Kapoor, when Deepika was out of town.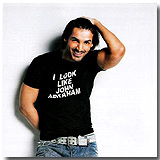 John strikes another goal, defeats Salman Khan this time
Salman Khan has another name in his hit list—after Vivek Oberoi and Shah Rukh Khan it is John Abraham who will have to reckon with Bollywood's muscleman. John recently bagged a lucrative deal to endorse an international energy drink. The producers initially wanted Salman, but due to date problems the actor kept it on hold for a long time. When the producers went back to him, Salman quoted an even higher amount than earlier. Dismayed, the producers signed on John.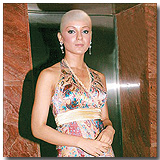 Bold Kangana offered Rs 1 crore to go 'bald'
Kangana Ranaut is in a dilemma. On one hand, she has been offered Rs 1 crore plus to get the bald look for a new Tamil film, and on the other hand, she is reluctant to go unconventional and part with her lovely locks. According to a source, "A prominent Tamil production house has approached Kangana with the highest ever offered price to her till date in her career in the film industry. Their only condition is that she should feature in this action thriller film in a bald state for a few scenes."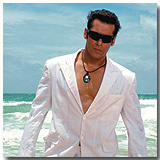 Salman Khan all set to shine in Rs 100 crore musical
Salman Khan is all set to star in the most expensive Bollywood flick ever. The Rs 100 crore musical in question will be produced by T- Series and will be directed by Anees Bazmi of 'Singh is Kinng' fame. According to reports, Salman will start shooting from August 2009. The movie is apparently a romantic comedy with a musical backdrop. The actor has received a throbbing high signing amount for the same. With Sallu pocketing a huge sum of money, looks like he has finally taken a cue from ex-flame Aishwarya Rai who has become one of the most highly paid actors in Bollywood with her latest price escalation.