TAMIL DIASPORA

US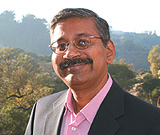 GOOGLE INVESTOR and founding board member Kavitark Ram Shriram is among four Indians in the Forbes list of 400 richest Americans. Ranked 281, Shriram, 51, with a personal wealth of $1.7 billion, is a Chennai-born entrepreneur who started at Netscape in 1994. Later, he created shopping site Junglee, which he sold to Amazon. While at Amazon, Ram helped grow the customer base during its early high growth phase in 1998/1999. Today, the Californian backs some Indian and US startups and sits on the board of Indian job site Naukri.com.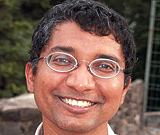 RAGHU RAMAKRISHNAN of Yahoo! Research is the recipient of 2008 Innovation Award of the Association for Computing Machinery Special Interest Group on Knowledge Discovery and Data Mining. It is the highest techincal award in the above fields.
"Dr Rama­krishnan's visionary research on techniques for scaling data mining algorithms to large datasets, and on mining ordered and streaming data has significantly influenced ongoing developments in the industry," the citation said.
The previous ACM SIGKDD Innovation Award winners include Rakesh Agrawal and Ramakrishnan Srikant.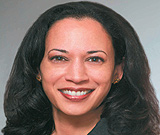 IF BARACK Obama is elected US president, he can thank San Francisco district attorney Kamala Harris. An Obama campaign insider, who also serves on the Democratic National Committee's influential policymaking committees, she spoke of how her grandmother in Chennai follows the campaign. When Harris spoke to her on the phone before she left for the convention in Denver, her grandmother told her, "You let them know I'm going to the temple everyday and praying for Barack."She says, "I was very proud to be one of the first elected in California to endorse Barack. I supported him for the US Senate and he supported me in my race to become the first Indian-American DA in the US."
Harris recalls: "Barack was recently in San Fransico at an Indo-American fundraising reception, and he proudly declared to the crowd his status as a desi and talked about the need to have an administration and policies that reflect good immigration policies.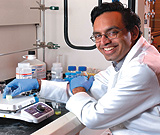 NIREN MURTHY, an assistant professor at Georgia Tech and Emory University, has with his team develped polymers or polyketals and their derivatives that could help improve therapy for lung injuries, liver failure and inflammatory bowel disease by delivering drugs, proteins or ribonucleic acid to the exact spot in the body.
Murthy stated that the major advantage is that they degrade into biocompatible compounds that he thinks are going to be fantastic for oral drug delivery because they survive stomach conditions before they release contents into the intestines.

GOOGLE'S SEARCH for a pilot who could get it's browser achieve liftoff ended with Sundar Pichai. "The web gets better with more options and innovation," says Pichai, the IIT graduate, who as vice-president of product development, was responsible for the Google browser. "He is responsible for our overall desktop strategy and ensuring access to Google services for our desktop users," says a company spokesperson.
Having joined Google in 2004, he heads innovation efforts for a suite of search products, including Toolbar, Chrome, Desktop Search, Gadgets, Pack and Gears.
Pichai holds an MS from Stanford University and an MBA from Wharton.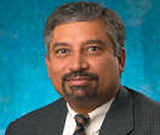 SHEKAR NARASIMHAN, co-founder and CEO, Beekman Advisors, is an emerging and active fundraiser for Senator Barack Obama on the US East Coast. He is a much sought after sponsor of second-generation Democratic activists and ­activities.
The former mortgage banker, who is also co-chair of the Indo-American Leadership Council —a Democratic National Committe (DNC) appendage—was a co-sponsor of the first and only Indian American Leadership Initiative at the DNC.
Obama singled out Narasimhan and thanked him for the highly successful fundraiser for the Obama campaign and the DNC he put together along with other community leaders at the Mayflower Hotel in Washington DC, which raised $1.5 million.
"We've moved beyond the let's write a cheque and get a photograph taken stage to we want engagement. We want our policy issues addessed, we want our people and our faces in the administration," he says. "So we are at the stage where, in order to have that level of engagement, we are spending more time to make that happen," says Narasimhan.
HARYANVI DIASPORA

US
SURINDER SEHGAL, a US based scientist entrepreneur NRI wanted to contribute to rural development, so he established a foundation for the purpose. The Sehgal Foundation found agricultural productivity was low in Mewat, one of the most backward districts of Haryana.
Sehgal's plan was to first make water available to villagers through collection, conservation and distribution. In Kotla at the foothills of the Arravali hills, villagers were persuaded to build two dams, with the support from the Government's National Rural Employment Programme, which subsequently led to an increase in the water table. Villagers were then guided on how to get drinking water with roof water harvesting.
DELHI DIASPORA

US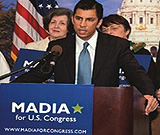 ASHWIN MADIA, a 30-year-old political neophyte, is leading the Democrats to the United States Congress in the 3rd District of Minnesota. He is a US Marine with a tour of duty in Iraq under his belt.
A former Republican who switched sides over the war, Madia is strongly tipped to topple the Republican Party from a seat it has held without break for 48 years.
Democratic strategist Rahm Emanuel explains why both Democrats and Republicans are paying so much attention to the race.
"It's a top race. It's an open seat in a suburban district, with two formidable candidates with formidable resources," he says.
Madia and his Republican opponent Erik Paulsen have each raised more than a million dollars.
Says Madia: "The campaign is going very well. I'm excited about our organisation, the fundraising, the people. But I think the most important thing that has me confident is our message: we have a message that is resonating with people across our district, and the message is that we need to redefine patriotism in our country. It's not just about bumper stickers and slogans but actually doing something for your country, and I think, people are ready to hear that. People recognise we need to have a new direction in this country."
TELEGU DIASPORA

US

VIKRAM AKULA, CEO and founder of SKS Microfinance, laments the "financial apartheid" of the regulators as one of the main causes of exclusion of the majority of the population in terms of growth.
The microfinance champion, who lives in Chicago, and holds a PhD from the University of Chicago, says his company gives loans only to women because "studies have shown women handle their responsibilites more seriously than their male counterparts".
Over the past two years his company has given $52 million to over 200,000 borrowers in some of the pooest parts of India.
Akula has faced threats from Maoist rebels and Muslim moneylenders who both earn huge amounts of money by keeping the poor people in the area under their control.
In one instance, in Nizamabad district in Andhra Pradesh, Muslims moneylenders started spreading rumours that SKS was a Christian organisation which would convert those who borrowed money from it.
Akula combats this by not buckling under their threats and refusing to pay the bribes they demand. "Once they know you won't pay, they stop bothering you," he says..
UTTAR PRADESHI DIASPORA

US
DEEKSHA GAUR, executive producer of the off-Broadway show Ugo's Last Dance staged in New York September 10 through October 4, is among the few theatrical producers of Indian origin.
She is a recipient of the Foundry's Producer's Chair Award for this production created by God Machine, a new theatre company, which she says was started explicitly to produce what the typical theatre community would consider "unstageable".
Gaur, who also works full time as assistant managing director at the Long Wharf Theatre, is a co-founder of God Machine.
Gaur was interested in theatre since school. After check out half a dozen universities in several countries, she opted for the Yale School of Drama, earning her MFA in threatre management.
Her career highlights include producing A Bedtime Story at the Edinburgh Fringe Festival. It is a play inspired by a story in the Mahabharat, but because of its bold nature and its critique of social conventions, it was banned in India for 17years, she says. "It challenged us to think about our responsibilities to the world around us," she says.