Appointment

Obama names NRI on reform body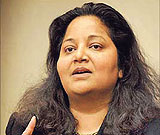 US President Barack Obama has named Indian American lawyer, Preeta D Bansal, as Vice Chair of an administrative reform body described as a "public-private partnership designed to make government work better".

The appointment of Bansal, currently the General Counsel and Senior Policy Advisor for the Office of Management and Budget, and nine other official and non-official members of the Administrative Conference of the United States (ACUS) was announced by the White House on Thursday.
"I am pleased that these outstanding individuals will lend their talents to ACUS's vital mission of providing non-partisan, practical assessments and recommendations to improve agency procedures and operations," Obama said.

"ACUS is a public-private partnership designed to make government work better, and the members of the Council are committed individuals from distinguished backgrounds who are devoted to enhancing the efficiency, effectiveness, and transparency of our government," he said.
---
Rajasthan

Gehlot returns, says NRI conclave in 2012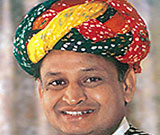 Chief minister of Rajasthan Ashok Gehlot who returned home on Saturday after a 10-day visit to the US and UK said the NRI conclave 2012 would be held in Jaipur. The event is organised by the ministry of overseas affairs.

The chief minister said the minister for overseas affairs, Vayalar Ravi who was also in America to attend the Rajasthan Association of North America (RANA) has promised that the 2012 NRI conclave would be held in Jaipur. The assurance was given on Gehlot's request.

Gehlot said Rajasthan was the pioneering state in the country to organise a conclave for non-resident Indians in 2000 during his first term as CM. It was a huge success and was emulated by other states and Union government in due course, he said.

Gehlot said his visit was a success and has helped to strengthen the bond between the people of Rajasthani origin in the US and UK. He said the major concern among the people here and settled outside the country is the weakening of the bond between their place of origin and their present residence.

He said the first generation NRIs had a reason to come to their native place — courtesy strong relationship with their kin settled here and the language and cultural bond.

However, with the new generation this relationship is not that strong anymore. This concern was expressed by the people who are settled outside as well, he said. Hence there is a need for an institutional mechanism to promote their close interaction, the chief minister said. Gehlot, on his way back, met steel tycoon LN Mittal in London. He also interacted with the Rajasthanis at a function organised by the Rajasthan Foundation.
---
Business

Lord Paul recalls how he made it big in UK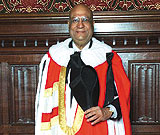 Forty-four years after he came to Britain, NRI industrialist Lord Swraj Paul has recalled how he broke the jealously guarded old boy's network to become one of the leading businessmen in this country. Lord Paul, the Deputy Speaker of the House of Lords, the upper house of the British Parliament, reminisced his experience as a struggling industrialist in Britain in late 1960s and the difficulties he had to overcome in getting a firm foothold in the British industry.
Asked how difficult it was for him to deal with the protectionist environment, he said that initially it was not easy but finally what mattered was perseverance and skill.
In an interview to arabicknowledge@wharton, the journal of the Wharton Business School, Lord Paul recounted an episode on how he was made to wait for over two years for an order from a British company which he eventually bought over.
"I chased one company for two years for an order. Every year, they promised me (business). Even then, I used to sit on the bench, not even a comfortable chair, waiting for an appointment, and they purposely made me wait," he said.
"As luck would have it, two years later, I ended up acquiring the group that owned that company. When I went to visit the (managing director), he said to me, 'I know we thoroughly misbehaved. If you want me to resign, I'll do so'," the 79-year-old British peer recalled.
"I said, 'No, you stay right there .... (But) as long as you're working in my group, don't be so ridiculous to anybody.' He turned out to be a very good manager," he said.
In Britain since 1966, Lord Paul recalled how British industrialists, who were not doing too well at the time, looked at him with scepticism when he broached his idea of setting up a small steel plant.
"But I found (what) was lacking in Britain in industry at that time: A consistency in quality and on-time delivery.
"I saw the gap and said, 'I am going to make sure that I deliver something that is consistent with what I promised. I don't want to build a Rolls Royce, but whatever I want to build, it must be consistent.' Second, on-time delivery was rare," Lord Paul, the first Asian to be appointed Deputy Speaker of the House of Lords, said.
The founder of the one billion-euro Caparo Group recounted his initial days when he told his customer to try him out as a second source.
"Why don't you try me as a second source? You give them 90 per cent of your order; all I am looking for is 10 per cent," Lord Paul remembered.
"Once you are able to step in, performance matters," he pointed out.
---
Gujarat

Campaign by Big B to go on air in August-end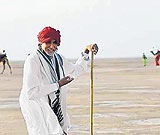 The high-profile Gujarat tourism campaign by Bollywood actor Amitabh Bachchan is likely to go on air by August-end.
Sources said that three films are ready, and were seen and approved by chief minister Narendra Modi in July.
"After watching the ad spots, Bachchan said that these three films are among the finest of his career. The ad spots, of 60 seconds each, were shot in the Rann of Kutch, with Gir lions and at the Somnath temple. Advertising agency O&M's Piyush Pandey made the presentation to the CM, who is reportedly as enthused about the ad spots as Bachchan himself," an official said.
Print ads in most national publications, along with news, features and travel magazines, and international magazines will also be released simultaneously by the end of August.
Media planning is currently underway by the agency. "The ads will be released to coincide with the nearing of the end of the monsoon. The campaign will aim to tap the NRI tourist market, which peaks around the year-end and during Diwali vacations," sources added.
---
Property

Property call to investors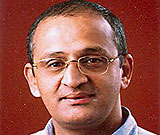 PEOPLE in Bahrain who invested in a real estate project in Karnataka, India, have been urged by a top official to register their properties as soon as possible.
The plea came from State legislative council member and non-resident Indian (NRI) cell head Captain Ganesh Karnik, who was in Bahrain to meet with investors and assure them their investments were safe.
Capt Karnik said the government had taken it upon itself to ensure all investments were protected.
He first visited Bahrain in April last year when there were allegations that a man had swindled Indian citizens out of more than BD20 million in bogus land deals.
Crowne Plaza International Hotels and Resorts owner Joseph Chacko was arrested in June 2008 after dozens of Indians living in Bahrain reportedly filed police complaints against him in India. Charges in 37 cases had been filed against him. The Bangalore-based company has no connection with Crowne Plaza Bahrain.
During his last visit, Capt Karnik had met with more than 50 Bahrain-based investors to discuss concerns about projects they had ploughed money into. "Since my last visit, a lot of people have gone to India and registered their properties," he said. "However, many of them have still not done so. It is important this is done at the earliest to avoid the land getting into the wrong hands."
---
Crime and Punishment

NRI Black Money: Six countries cooperate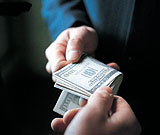 India's efforts at retrieving the blackmoney its corrupt citizens have stashed abroad are being helped by some countries. The Income Tax has made a list of 135 individuals and entities who received payments of more than Rs 1 crore from companies abroad. The information has been sent to the Director General of Investigation in cities where they are supposed to be residing for further investigation.

The information has been culled out from data received from US, Finland, Japan, Korea, Denmark and New Zealand on entities in these countries having made payments to Indians.

The payments were in the form of dividends, interests, royalties, salaries and wages, fees, pensions, some of which the department believes are merely a cover-up and could be linked to money laundering.

The data was received as part of the information exchange agreement with the Organisation of Economic Cooperation and Development (OECD) countries, though not all of them have been cooperating with India at present. For instance, Switzerland and many of the tax havens have refused to share any information.
---


NZ, Aus new marriage fraud destinations by NRIs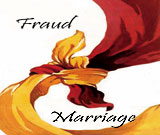 New Zealand and Australia are fast becoming new hot spots for rising cases of fraudulent marriages by Non-Resident Indians for receiving large dowry, if one goes by government assessment. Overseas Indian Affairs Minister Vayalar Ravi, who visited both the countries last month, said he was worried over the growing menace, particularly in New Zealand, and was planning to take measures so that young girls do not fall into such traps.
As a first step, Ravi said the government would launch an awareness campaign in Punjab, the state to which most of the victims belong, to make people aware about the realities as well as precautions to be taken to avoid such exploitation. "Australia and New Zealand have become destinations for this disaster," he said.
Expressing serious concern over such exploitation, the Minister said young girls are lured into wedlock for getting dowry and as and when their visit visa expires, they do not have any legal status and are forced to return to India. "In New Zealand, the minimum marriage age for girls is 16 years. So imagine the plight of an young girl if she faces such harassment," he said.
"We are planning to launch an awareness programme to educate people about the menace. I will also write to Punjab Chief Minister to take necessary steps to ensure that our girls do not face any harassment," Ravi added.
Asked whether Government could bring the guilty to book or approach the authorities in New Zealand to take action against NRIs involved in such marriages, a senior official in the Ministry said it was difficult to ensure punishment for them. "Moreover, taking dowry is not an offence in New Zealand," the official said.
According to estimates, the Indian population in New Zealand is little over one lakh which is 2.6 per cent of the total population of the country. The Indian population in Australia is estimated to be around 2.5 lakh.
The Overseas Indian Affairs Ministry has already set up a cell to help redress grievances of the victims of failed NRI marriages.
---

NRI doc held guilty of manslaughter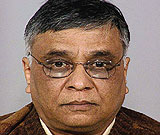 Jayant Patel, an Indian origin doctor, has been held guilty of manslaughter and causing grievous bodily harm on patients at an Australian hospital.
Sixty-year-old Patel, dubbed as "Doctor Death", was held guilty by a court in Brisbane of manslaughter of three patients and causing grievous bodily harm to a fourth patient, brisbanetimes.com.au reported.
The jury delivered its verdict in the Brisbane Supreme Court, after seven days of deliberations. Patel stared at the floor as the jury's decision was read out.
Patel was chief of surgery at Bundaberg Base Hospital between 2003 and 2005.
Indian-born and US-trained, Patel pleaded not guilty to the manslaughter of James Phillips, 46, Gerry Kemps, 77, and Mervyn Morris, 75, who died following surgery performed by him.
He had also pleaded not guilty to causing grievous bodily harm to Ian Vowles, whose healthy bowel he removed in October 2004.
The trial involved the evidence of 76 witnesses over 53 days, the media report said.
The prosecution had alleged that Phillips, Kemps and Morris would not have died but for Patel's decision to operate.
The surgeries on them were all "dangerous, unnecessary and inappropriate", the court was told.
The prosecution went on to state that the operations on the three men should not have been done at Bundaberg as the hospital did not have the resources to cope with such major surgeries.
Patel's barrister, Michael Byrne, told the jury that Patel had performed the operations the benefit of his patients. He said that each operation had been carried out with the patient's consent.
---

Australians who blinded Indian get custodial sentences
None of the Australians who thrashed an Indian student leaving him partially blind has got custodial sentences, with the last of the teenagers getting a suspended jail term.
The teenagers who viciously attacked the Indian in March 2008 outside a Melbourne suburban train station have not even been locked up, the Herald Sun reported.
One of the teenagers, Majang Ngor, was given a suspended jail term and community work over the attack.
The rest of the gang members, aged under 18 at the time of the incident, were recently sentenced in the Children's Court and given nine-month supervision orders.
The Indian victim, an accounting student, had walked his friend to Sunshine train station to meet the friend's wife when she came home from work.
They were accosted by a gang member who demanded a dollar before hitting the student in the face, the County Court was told.
Other members of the group pounced on the victim who was kicked and punched as he lay helpless on the ground.
They then turned on his friend, who had come to the victim's aid.
The Indian student suffered a fractured eye socket, broken nose and an injured right eye that will never recover its sight. His friend was knocked unconscious and suffered a bloodied nose and minor injuries.
The incident was captured on CCTV and police nabbed Ngor almost a year later.
He told investigators that one of the group had suggested they go 'hustling' after drinking at a party that night.
Judge Susan Cohen said Ngor had worked hard since the incident to distance himself from a bad crowd and reform himself.
"For the rest to join in was both cowardly and senseless and reflected a pack reaction," Cohen was quoted as saying.
But the matter was 'less serious' than if weapons had been used, she said.
The judge imposed an eight-month jail term suspended for 15 months and a community based order with 40 hours of work, saying the community would benefit most from his rehabilitation.
---

Indian cabbie sentenced for sexually assaulting Oz teen
In July, a 34-year old Indian cabbie was handed out a suspended jail term of 10-months on charges of sexually assaulting a drunken teenager in Australia last year.
A Brisbane district court heard that Indian driver Harmeet Singh sexually assaulted the 18-year-old after picking her up in his taxi from Brisbane's Fortitude Valley in the early hours of November 14 last year.
Singh pleaded guilty to one count of sexual assault as the court heard that the abuse took place after the young woman realised she did not have the money for the fare.
The court was told that the cabbie kissed his passenger and offered her money for sex when she disclosed that she could not pay the fare.
Giving the sentence, Judge Milton Griffin said Singh had "a high degree of responsibility as a taxi driver" to ensure the safety of passengers.
"What you did was in fact quite the opposite," he said.
Media reports said that Singh dropped the girl off some distance from her home, but soon returned and offered to drive her the rest of the way.
However, he instead turned the cab around and stopped a short time later when she started crying.
Singh then kissed her and then put his hand under her dress, before offering her money and telling her to get in the back of the taxi.
The teenager then got out of the car and ran home, and filed a complaint with police two days later.
Singh initially denied assaulting her and told police she had offered sexual favours in lieu of her fare.
The court was told that Singh, who is living in Australia on a spouse visa, had lost his job as a result of his behaviour.
---

NRI and partners ordered to repay nearly £90 million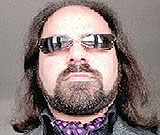 An Indian-origin man and his two partners in one of Britain's largest investment scams were on Tuesday ordered to pay nearly £115 million for illegally accepting deposits from customers without authorisation from the Financial Services Authority (FSA).
The three scamsters are Kautilya Nandan Pruthi, John Anderson and Kenneth Peacock. The Judge ordered Pruthi to pay £89,798,938.42, Anderson £13,197,076.15 and Peacock £11,645,052.99.
The judgement to repay the money was delivered at the High Court in July following their conviction in March that they had illegally accepted deposits.
The FSA will now seek to enforce the judgement and return money that can be retrieved to investors who had dealings with Pruthi, Anderson and Peacock.
The High Court ruled that Pruthi, Anderson and Peacock, under their trading styles of Business Consulting International, John Anderson Consulting and Kenneth Peacock Consulting, were in breach of section 19 of the Financial Services and Markets Act 2000.
Margaret Cole, director of enforcement and financial crime at the FSA, said: "As the Judge commented in his ruling the FSA took quick and decisive action against Pruthi, Anderson and Peacock and was entirely justified in intervening, using the full force of the legislation, to bring the scheme to a speedy conclusion and prevent further consumers being cheated."
She added: "However, this case again emphasises the importance of taking care to ensure that any firm or individual consumers deal with are authorised or approved by the FSA. Authorisation offers consumers valuable protection and access to complaints and compensation arrangements should anything go wrong."
Investors should be aware that previous experience in cases of this type suggests that it is unlikely that money owed to investors by Pruthi, Anderson and Peacock will be repaid in part or at all, the FSA said.
The police is still investigating the high-yield scheme in which hundreds of investors, including sports stars and celebrities, collectively invested £84 million into Business Consulting International.
The company offered investors returns of up to 13 per cent per month. It said it would lend money to distressed companies that needed short-term cash and were willing to pay high interest rates on it.
---

Briton rapped for abusing NRI cop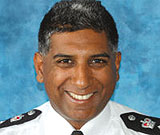 A Briton has been penalised for racially abusing a senior Indian-origin policeman and for trying intimidate the latter. Chief Superintendent Dal Babu, Borough Commander for Harrow, was forced to endure the racial slurs from Michael Dimaio on May 15. Dimaio, 24, who was with his friend Michael Healy and a third man, was outside a pub when Babu walked by. He launched a volley of abuse at the senior cop, attempting to intimidate Babu.
---

Indian American's death: Three teenagers charged with murder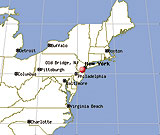 The US authorities have charged three teenagers with murder and conspiracy to commit murder after an Indian American professor died of injuries suffered in an attack near his home in Old Bridge, New Jersey.
Divyendu Sinha, 49, succumbed to his injuries at 4 a.m. in Robert Wood Johnson University Hospital, New Brunswick Monday, according to Middlesex County Prosecutor Bruce Kaplan.
The three teenagers were arrested and earlier charged with assaulting Sinha, a former College of Staten Island professor, and his two sons Friday. Sinha taught at CSI from 1990 to 1999 as an assistant professor in the computer science department.
Kaplan said the investigation into the attack on Sinha is ongoing and that preliminary findings indicate the assault 'was not racially motivated' but rather a random attack. He said no weapons were used.
Media reports citing authorities said they received a 911 call around 11:30 p.m. Friday. When officers arrived, they found the victim on the ground outside his house on Fela Drive, a neighbourhood of newer homes.
An alumnus of IIT Kharagpur, Sinha had earned his Ph.D. from Stevens Institute of Technology in Hoboken and worked for a time at the College of Staten Island. An author of several books on computer imaging, he had been working as a consultant to Siemens.
The three juveniles, who are not identified due to their age, had a hearing Monday morning before Superior Court Judge Roger Daley, who remanded them to the Middlesex County Juvenile Detention Centre.
They are scheduled to return to Family Court Thursday for a preliminary hearing on the murder and murder conspiracy charges.
After the investigation is complete, Kaplan said he will review all reports in the case and decide whether to seek to try the three as adults in Superior Court.
---
NRI gets 17 years for wife murder
An Indian father of four who killed his wife after beating her to "pulp" was today sentenced to 17 years' imprisonment by an Australian court.
Judge Terry Forrest of the Victoria Supreme Court said Sukhmander Singh had no remorse for his actions even though he had beaten his wife, Mohinder, to "pulp" with a wooden stake while on a stroll here in May last year. He was ordered to serve a minimum of 13 years and six months before being eligible for parole.
A forensic pathologist described multiple skull and facial bone fractures among other injuries to Mohinder and estimated a minimum of three or four blows to the scalp-forehead region with further blows to the mid-facial and neck area. "In short, you beat your wife, the mother of your children, to a pulp," the judge said.
One of the couple's children, their daughter Sarabjit Kaur, 21, studies in Melbourne. Mohinder came to Australia first. Sukhmander, who had abused his wife for years in India before that, joined his wife and daughter in Melbourne, apparently after promising them good behaviour. But he turned violent later.
He attacked his wife while taking a stroll on Valley Lake Boulevard in Melbourne's northwest on May 7 last year.
"What followed then was a brutal conclusion to your wife's life. Mohinder was crying and told Sarabjit that you had taken a wooden stick from the ground. She heard what sounded like a crack, and last words she heard her mother utter were, your father is killing me," Judge Forrest told Sukhmander.
Sarabjit testified that as long as she could remember, there was fighting and arguments between Singh and his wife, the Age reported. "The children would stay outside the house crying while you set about beating their mother," the judge told Sukhmander.
He would kick his wife, hit her and inflict pain upon her almost everyday and the beatings would happen almost once a week, the judge said.
---

NRI physio fired after inappropriate massaging
An NRI physiotherapist, accused of inappropriate massaging has been kicked out of the profession in the UK.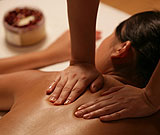 Ashok Chitte Sreenivas, who was working at Physiomatters in Ilford, Essex, for just 11 months when three women complained about his indecent behaviour, according to The Daily Mail.

The Indian physio, self-employed but based at the clinic, was found guilty of a series of allegations and struck off after the HPC panel found his fitness to practise impaired by reason of misconduct.

Sreenivas rubbed one client's chest, legs and groin area after demanding she wear shorts to her appointment.

He also told another women, "let me stop before I get carried away" during an 'inappropriate massage, the Health Professions Council (HPC) heard.

Giving his defence, Sreenivas claimed patient B asked for a full massage but he said he did not touch her breasts, legs or vaginal area.
---
Sexual motive
The panel found the bulk of the allegations against Sreenivas proved, including that his motivation was indecent and or sexual and that by reason of that misconduct his fitness to practise was impaired.

HPC panel chairman John Williams said: "There was no clinical justification for performing front massage on Patient A and Patient B. The panel is satisfied that there was sexual motivation in the actions and comments of the registrant towards all three complainants.
"His actions amounted to a breach of trust which a patient is entitled to place in a treating physiotherapist, caused them to suffer a loss of dignity and were not clinically justifiable.

"The panel is very concerned that the registrant does not have in place the appropriate moral boundary in relation to his professional conduct and treatment of female patients.
"It is the panel's primary duty to protect the public." Sreenivas has 28 days to appeal the decision.

Compromise bid
Following his suspension in October last year, Sreenivas wrote to one of the women stating if she carried her complaint further, it "would ruin his life and his family's future" in a bid to get her to halt proceedings against him.
---
Regional Meetings

Kannadigas unite at Pasadena Summit

Kannadigas from all over the USA and India converged on the Pasadena Convention Center on the Independence Holiday weekend to attend the First World Kannada Summit 2010 which commenced on the evening of July 2 and concluded on July 4. The mega event was organized by the North American Vishwa Kannada Association - NAVIKA. In Kannada it also stands for "Navu Vishwa Kannadigaru" which means – "We are the Kannadigas of the World."

Speaking in Kannada, in his opening address, NAVIKA President Dr.Sri Iyengar urged all to have fun but also asked them to focus on and contribute to the greater goals of NAVIKA which are, among others to provide services to the poorer section of society back home. He pointed out there are approximately 90,000 Kannadigas in North America and if each one were to contribute just a single dollar annually, NAVIKA would be able to provide 10 villages with primary education, clean drinking water and badly needed toilets.

M Chandru, Chairman of Kannada Pradhikara, Manu Ballegar, Director of Kannada & Culture, Girish Karnik (Chair, NRI Cell), Jayaramraje Urs, Secretary, Kannada & Culture, Nallur Prasad, Kannada Sahitya Parishat State president, and Dr. Prabudev (Vice Chancellor, Bangalore University), led a delegation of 40 plus artistes and business leaders from Karnataka to exchange ideas with their counterparts in the US during the Summit.

In his keynote address Chandru carried a special message from Karnataka Chief Minister B. S. Yeddiyurappa, blessing Navika and the convention and encouraging the organization to contribute to their mother-land.
---
Education

Spare Indian students, Australia told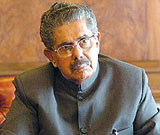 Around 15,000 Indian students in Australia could be forced to return home under a revised skills list that is set to become the mandate for visas and permanent residency to that country from July 1. Minister for Overseas Indian Affairs Vayalar Ravi has urged Canberra to exempt existing students from the new list.
Australia has slashed the existing Skilled Occupations List (SOL) from 400 skills to just 181 for vocational courses and jobs, which are prerequisites to acquire permanent resident status and student visas.
Ravi, who visited Australia recently and raised the issue, is confident the Australian government will not turn down his plea, though he said it hasn't committed to his request to exempt the existing students from the new skills list in order to let them finish with their courses and for permanent residency.
"I asked the Australian ministers to implement the list prospectively and not retrospectively. I have asked them to give our students two and a half years' time to find a sponsor and employment," Ravi said after returning from a week-long trip to Australia where he met Foreign Minister Stephen Smith, Trade Minister Simon Crean and Immigration and Citizenship Minister Chris Evans.
---
Immigration

NRIs to oppose UK migrants cap

An influential group representing professionals from India and other non-European Union countries will challenge the temporary annual cap of 24,100 announced by Home secretary Theresa May.
Amit Kapadia, director of Highly Skilled Migrant Programme (HSMP) Forum that fought a successful legal challenge against immigration rules, said the government's move to impose an "illogical" cap will be opposed.
"Any such cap will affect Indian professionals because most non-European Union migrants to the UK come from India. But we will oppose and lobby against any illogical number or cap that the government may seek to impose," he said.
Placing the cap at 24,100 between now and April 2011 means that British employers will not be able to employ any Indian and other non-EU professionals once the limit is reached.
Indians have been among the largest group of professionals recruited in the IT, medicine, education and services sector every year. Kapadia said any knee-jerk attempt to impose a cap will hurt the British economy and will be opposed by British business and industry.
A spokesman for London mayor Boris Johnson also expressed opposition to the annual cap. "A crude cap could be very detrimental to the free movement of the talented, creative and enterprising people who have enabled London to be such a dominant global force," he said.
---
Education

Oz closes college with 450 Indian students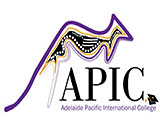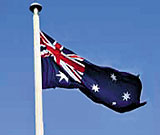 Careers of over 450 Indian students in Australia has been jeopardised following closure of an Adelaide-based college after it failed audits of the government on standards of education it was offering.
The South Australian Government cancelled the registration of the Adelaide Pacific International College (APIC) which failed audits this year.
State Education Minister Jack Snelling told Parliament that the APIC in Currie Street is no longer registered to operate. The college has as many as 450 students who had come to Adelaide from India.
The APIC's registration was cancelled from June 28 when it will be removed from the National Training Information Service. The college has 28 days to appeal against the decision. The college breached 12 of 14 national standards, Snelling told parliament.
---
TOP SALARY

Sonal top draw at White House
She earns $10,000 or about Rs 4.65 lakh each month but that makes Sonal Shah, a Deputy Assistant to US President Barack Obama and the Director of the Office of Social Innovation and Civic Participation, the highest paid Indian-American in the White House, according to salary details released by the White House in July. Shah is among the senior-most Indian-Americans in the Administration and she came to the White House from Google, where she headed global development for the Silicon Valley giant's philanthropic arm.
Shah had a tested track record in the non-profit sector having helmed Indicorps and led Goldman Sachs' environmental strategy. Shah leads a group of 14 Indian-Americans in the White House when it comes to getting paid by the Administration.
While these amounts may not appear particularly impressive to this group of Indian-Americans, many from elite US universities, a tenure at the White House or even the Administration is considered a step towards a strong political and professional future. And since most of them are in their 30s and 40s, they could expect higher positions (and possibly more money) in the future.
---
BOLLYWOOD

We love you Bollywood, says Deutschland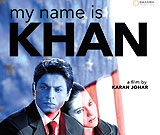 Thousands of Germans queued up for hours in sub-zero temperatures to watch My Name is Khan at the recently held Berlinale, the Berlin International

Film Festival and broke into thunderous applause inside the theatre as soon as they saw, 'Dharma Production' on screen!

A sight which caught festival delegate Dorothee Wenner by surprise. "I have never seen a German audience express themselves like that over the name of a production company!"

When Germans, known for their reserve, go berserk inside a movie theatre for a Bollywood film, it is time to sit up and take notice. Wenner, in fact, finds many German movie buffs, reacting in a whole new way, 'a typical Indian way' as a result of a Bollywood craze that has taken the German cinemaspace by storm over the past six years.

Today, Hindi films are all over Germany, from theatres to TV which are giving them primetime slots, to a flood of home videos which are readily available in the market.

The star or the centre of all focus is of course none other than SRK. When My Name is Khan (MNIK) was screened at the Berlinale in February, thousands of enthusiasts from all over Germany, converged at Berlin, throwing traffic out of gear. The more than 3,000 tickets for all screenings of MNIK, were sold within minutes. In fact, tickets were reportedly auctioned on e-Bay for e1,000 (around Rs 60,000) each.

"Bollywood is no more a niche choice, it is becoming mainstream and MNIK marks the beginning of the conquest of world popular cinema by Bollywood." says Hanns-Goerg Rodek, the film editor at Die Welt, a German daily.

Shah Rukh Khan remains the biggest craze, though Aamir Khan and Hrithik Roshan, too, have their following. "I like Aamir more," says Antje Glück, a research scholar at Freie Universität, Berlin. Cricket-lover Antje has watched Aamir's Lagaan (thrice), Rang de Basanti and The Rising with friends in Germany. But it was after watching Main Hoon Naa that she decided to learn Hindi.

"I want to watch the Bollywood movies in the original. Dubbed SRK is really funny!" says the 30-year-old. The leading lady for the moment is Kajol with MNIK, but Rani Mukherjee and Aishwarya Rai are also much loved with their films like Chalte Chalte and Dil Ka Rishta.
---
Marriages

Young NRI men in UK being forced into marriage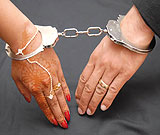 British officials have been dealing with several cases of young Indian-origin women being forced into marriages against their will, but recent cases show a sharp increase of men facing such ordeals.
Britain has set up a Forced Marriage Unit (FMU) that deals with cases of British citizens being forcibly taken to the Indian sub-continent and married against their will for cultural, immigration or family reasons.
The unit has rescued several young women, but it is estimated that most cases go unreported. Latest figures show that during the last year, the unit registered a 65 per cent rise in the number of calls from men.
The unit received the most calls from men linked to Pakistan, followed by India and Bangladesh. It also received calls from British men with links to the Middle East, Africa and eastern Europe.
A spokesman said: "The calls we receive are the tip of the iceberg. It now seems likely that men account for one in five of all the forced marriages that take place to British citizens."
In June, the FMU took a call from a young man in Leicester whose family had allegedly locked him in his bedroom after discovering that he was gay.
He told the FMU that his family were downstairs, discussing whether to take him to India and either kill him, abandon him there or marry him off.
Last year, the FMU gave advice and support to 1,682 men and women regarding suspected forced marriage.
More than 220 calls and emails involved male victims, up from 134 in 2008. As of the end of May this year, there have been 88 calls from men for help.
Foreign Office Minister Jeremy Browne said: "Boys and men who are forced into marriage find it harder to ask for help than women, but we are urging males affected by forced marriage to speak out and seek the help that is available to them."
He added: "Of course, women make up the majority of forced marriage victims, and over 1,400 reports of women facing this abuse were dealt with by the FMU last year.
But people often don't realise that men can be victims of forced marriage too."
---
DIASPORA BODY

Malabar Muslims meet in Bangalore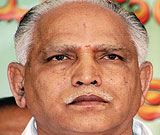 Borders did not matter and language was no barrier. The message of unity and brotherhood was spread at the 76th anniversary of Malabar Muslim Association in July.

Addressing the gathering, Karnataka chief minister B S Yeddyurappa announced a grant of Rs 5 crore to the Malabar Centre for which a foundation stone was laid. The association urged the Karnataka government to grant them two acres of land to build an engineering and medical college where 25 per cent of students will be given free education. To this, the CM said: "Find the land and the government will surely grant it."

"Two years from now, the entire face of Bangalore will change and recent success of Global Investors Meet (GIM) is the first step towards realizing this dream," the CM said.

Kerala home minister Kodiyeri Balakrishnan and opposition leader Oommen Chandy acknowledged the fact that NRIs from Kerala played a dominant role in the success of the state. To encourage education among Muslim women Kerala, government has introduced scholarship for them. NRI businessman Yusuf Ali was felicitated at the event. He announced a donation of Rs 50 lakh for Malabar Centre.
---
OPPORTUNITY FOR NRIs

Domestic VC fund doors may be opened to NRIs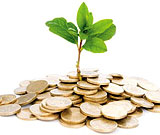 The government is considering a proposal that seeks to allow non-resident Indians (NRIs) to invest in units of domestic venture capital funds.
The finance ministry is expected to take up the matter with the Reserve Bank of India (RBI) and seek suitable policy changes to lift restrictions placed on such investments by the Foreign Exchange Management Act (Fema).

"The changes are deemed necessary, since the stock market regulator (Sebi) allows domestic venture capital (VC) funds to raise money from both foreign and domestic investors by issuing units," said a senior finance ministry official.

NRIs are allowed to invest in shares and bonds of public sector companies, mutual funds, and government securities. Units of venture capital funds do not come under the definition of securities.

The move will benefit the domestic venture capital industry, which raise capital through issue of units to investors on a private placement basis.

"There have been representation by several VCFs (venture capital funds) in this matter to both the ministry and RBI. The move will allow smaller VCFs to access NRI funds," the official said, requesting anonymity.

Both Indian and foreign venture funds raise money from large pension and endowment funds and other institutions. "Several NRIs are keen on investing in venture funds, some of which have internal rate of returns in the range of 20-25%," said the chief financial officer of a leading domestic venture capital fund.

Bankers and analysts are in favour of removing the dichotomy in the guidelines issued by the banking and market regulators.

"If NRIs are permitted to invest in public markets, which is a short-term investment, there is a compelling case to allow in domestic VC funds without prior approval as it is a long-term investment," said Jai Mavani, executive director of consulting firm KPMG.

A senior official with public sector led CanBank Venture Capital Fund, however, said the relaxation of norms may not lead to an inflow of funds from NRIs.

"Large funds are not interested in small investments, as they'll have to keep a track of lot of investors," he said adding that not many high net-worth individuals will be interested in this long-term (up to 10 years) investment option.

"Returns are in the range of 10-15%, which is quite low for individuals," he said.

According to a report by global consultancy firm Deloitte, private equity (PE) and venture capital (VC) funding in India touched $1.9 billion in the first quarter of 2010, compared with $4.4 billion for the whole of 2009. The total of $1.9 billion came from 88 deals with an average size of $22.1 million.
---
GIVING BACK TO INDIA

Telugu NRI works a miracle in AP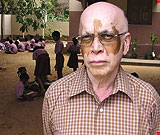 Chandrasekhar Sankurathri, a biologist from Canada moved to Kakinada after he lost his wife and two children in the Air India Flight 182 bomb blast in 1985. Nothing strange in that step, until you see that the tragedy that could well have crippled his mind made him more sensitive to the pain he saw around him. This spurred him on to do something more meaningful with his life. The result, he started Manjari Sankurathri Charitable Foundation (MSCF) in Kakinada (his wife's town) with $500,000, his life's earnings. Today MSCF has affiliates in USA and Canada and employs over 160 people to work towards the twin causes of eradicating blindness and promoting education in rural Andhra Pradesh.

Chandrasekhar is only one among several NRIs (he now lives in Kakinada) to have contributed significantly to charitable and philanthropic causes. Most Telugu NRI donors however prefer contributing their resources for the betterment of a village, town or city of their origin. This is unlike other NRIs and Indian nationals who are contributing substantially to international organisations like 'World Vision' and 'Save the Children'. In fact, Asian Philanthropy Forum estimates that Indian donors have increased by more than 150 percent in the last two years.

Dr Pailla Malla Reddy, President of New York based Bactolac Pharmaceuticals has transformed Valigonda in Nalgonda district from being a small backward town to one that lacks very little. To date he has invested more than Rs 10 crores in the town, building two temples, rebuilding a high-school, a school for the blind, a marriage hall, a state-of-the-art junior college, roads, a primary health care and community centre and more. He has also contributed more than Rs 1 crore to the Indo-American Cancer Hospital in Hyderabad.

"I came from a poor family and had to work very hard to become successful. Now I want to give back to the people who helped me get there. So I give at least 10 per cent of my income away in charitable causes" says the self-effacing Malla Reddy.

The sentiment to help one's own however is not restricted to individuals, it seems to extend to Telugu Associations like TANA and ATA that have undertaken various developmental activities in different parts of the State. Take for instance the Guntur Medical College - Alumni of North America (GMCANA) which has contributed an excess of $3 million dollars to date, to help restore the Guntur Medical College and the Guntur Medical Hospital.

"The State has almost given up on its educational institutions in AP. So we took it upon ourselves to help our alma mater. The results are outstanding. Guntur now has better facilities than some of the medical colleges in the US. The GMCANA model is something that can and should be replicated all over the country," says Chowdary Jampala, a former President and Trustee of GMCANA.

Yet a few philanthropists like Dr Chandrasekhar Sankurathri are determined to have more humanitarian affiliations rather than regional.

For all these worthy donors, the tax incentives given by the government on charitable contributions is a negligible incentive. Their motivation is a social conscience and their agenda, to support noble causes. As Chowdary quips, "the rest are all incidental."
---
SECURITY

UK police steps up security for NRI jewelers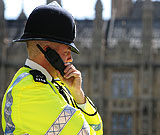 Responding to safety concerns of Indian jewellers in Leicester, where two major jewellery shops were burgled in June, the police have

decided to set up a new station in the Belgrave Road area - the hub of Asian culture and business.

Inspector Steve Riley, a local police commander, said the relocation meant officers would be more visible to people who lived and worked in the Belgrave area.

He said: "We'll be able to spend more time patrolling the area and we'll be much easier for local people to access".

The move has been welcomed by Indian busienssmen who have borne the brunt of burglaries due to rising prices of gold.

Alankar and Bipin jewellers were burgled in June and goods were taken away.

Dharmesh Lakhani, chairman of Belgrave Business Association, said: "Just having officers close by is going to make business owners and people feel safer.

"A lot of shops sell high-value goods and having a greater police presence will be good for the community".

City councillor Rashmikant Joshi said: "It is clear that a visible police presence is needed and this will send a clear message to criminals in the area that we won't stand for crime".

Mahul Visram, owner of Ram Jewellers, which was targeted by thieves in April last year, said: "We can't believe that police are going to be based a few hundred yards from our door.

"It's not going to get rid of 100 per cent of crime but it's going to make us and our customers feel much safer. We can't wait," he said.

The Leicester police have also stepped up patrolling along the road, and special security measures have been offered to shops, such as devices which can be activated in emergencies to spray intruders with a fine mist of SmartWater.

The near-invisible chemical liquid, which glows under ultraviolet light, helps identify stolen goods and can link offenders to specific crimes.

The City Council is also to consider installing bollards on some sections of pavement to prevent ram-raid attacks, reports from Leicester said.

Bihesh Pala, owner of Alankar Jewellers, which was robbed on Tuesday, June 8, said: "We are impressed with the way that things are happening. To get local officers stationed back in Belgrave will be amazing".
---
MEDIA

MPG assigned media duties for M3M India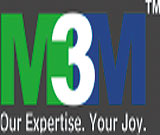 M3M India Ltd, a boutique realty developer, has awarded its media duties to MPG. The size of the business is estimated to be Rs 20 crores.Kunal Banerji, president of M3M India Ltd, said, "We found the MPG approach very thorough and insightful. Their strategic thinking, driven by MPG proprietary tools, was in sync with our marketing objectives and requirements. Moreover, they have an extremely passionate and enthusiastic team which further made us choose them as our media partners." For Anita Nayyar, chief executive officer of Havas Media, India and South Asia, the most exciting thing about the win is the kind of elite audience the company targets. "They would be looking at a lot of NRI investment, and hence, that gives us an opportunity to work with new media and focussed media instead of the clichéd ones," she said. Work on the account has already started with the release of information about M3M India's Golf Estate project being adjudged the "Best Upcoming Project of India" at the NRI Summit 2010 held in Dubai two weeks ago. The corporate and project-specific campaign will follow.
---
DAMAGES

NRI boy to get £5m compensation in UK

An Indian-origin boy who suffered brain damage at birth in a hospital in Berkshire is likely to be given compensation totalling nearly 5 million pounds.

This week, Gurshan Tiwana, who was delivered premature by emergency caesarean section, was awarded 800,000 pounds, and lawyers acting for him said the final damages claim could be nearly 5 million pounds.

Gurshan Tiwana, who lives with his family in Leicester, was "apparently stillborn" when he was delivered prematurely by emergency caesarean section at Wexham Park Hospital, in Slough, in February 2005.

The medical staff managed to resuscitate him, but he was starved of oxygen and left suffering from devastating cerebral palsy and epilepsy.

Gurshan will need extensive care for as long as he lives.

Through his father, Parminder Tiwana, Gurshan is suing the hospital's managers, who do not dispute liability.

Gurshan's case is expected to return to the High Court in June next year for a final assessment of his damages pay-out.

His lawyers have valued his total claim at more than 5 million pounds.

At London's High Court, Justice Nicola Davies this week sanctioned Gurshan 800,000 pounds "interim payment" so that his family can buy him a new home suitable for his needs.

The family's barrister, David Heaton, said another interim payment of 420,000 pounds had already been paid by the NHS Trust, making a total of more than 1.2 million pounds to date, all of which will be needed to pay for Gurshan's care regime.

Heaton told the court the money received so far would not be enough to pay for all the adaptations and extensions that needed to be made to the home the family is now set to buy.