CRIME AND PUNISHMENT

NRI accuses Mumbai couple of duping him of Rs 1.14 crore
A 75-year-old Switzerland-based NRI has lodged a police complaint against a couple in Mumbai for duping him of $2,50,000 (about Rs 1.14 crore) after luring him into investing in a food processing business with the promise of steady returns.
According to the complaint filed by Hari Bhaskar Kale, a retired engineer who lives in Switzerland, he met Rajendra Kulkarni and his wife Medha in 2004. The couple ran a company named Rajyog Enterprises and proposed an investment by Kale to start a new food processing unit, Rose Enterprises. The couple asked Kale to invest $2,50,000 and he was promised 6.5 per cent returns every year.
After the deal was finalised, the couple also promised to pay back 50 per cent of his investment in the first four years of the business and the remaining amount in the fifth year.
The Kulkarnis are residents of Patwardhan Baug in Karvenagar. "Kale received the initial amount on time, but after that he defaulted on the payment," said API SD Deshmukh, the investigating officer. "We are yet to get the details on the exact timeline as to when the project started and when Kale started getting returns."
Kale filed the complaint at the Kothrud police station. "We will get all the details of the case when we record the statement of the complainant after he arrives in Pune from Bengaluru," said Deshmukh. The couple has been charged under IPC Sections 406 (criminal breach of trust) and 420 (cheating).
......................................................................................................................

Grieving NRI faces probe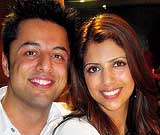 Shrien and Anni Dewani
The UK-based husband of an Indian-origin woman who was shot dead in South Africa while on a honeymoon faces arrest on charges of murder of his wife. Anni Dewani, 28, and her husband Shrien Dewani, 31, were honeymooning in the Western Cape when they were abducted by two armed men in Guguletu township in November.
The hijackers released Shrien, but Anni's body was later found in an impoverished township neighbourhood southeast of central Cape Town. Quoting sources close to the investigation, 'The Times' reported that Police in South Africa were preparing to arrest Shrien, the British bridegroom on murder charge if he returns to South Africa.
The report said Dewani is being treated as a suspect and is expected to be arrested on suspicion of murder when he returns to South Africa.
Three men have been already charged with her murder, including the taxi driver, who is believed to have led the couple into a trap.
30-year-old Shrien, a chartered accountant from Westbury on Trym, near Bristol married Anni in a grand ceremony in Mumbai and guests at the lavish affair were flown in from all over Europe and the sub-continent. Anni grew up in Sweden, where she worked as a product designer for the mobile phone company Ericsson, before settling in London. A spokesman for Dewani said that the South African police had yet to request his return.
In his only interview since his return, Shrien told The Sun: "Why would I want to kill her? People who suggest this could not have seen us together. Saying I was somehow involved simply defies logic."
Max Clifford, the publicist hired by the Dewani family to speak to the media on their behalf, insisted that the claims that police regarded Shrien as suspect were untrue.
He said that Shrien was overwhelmed with grief and been sedated by a doctor. "Not only has he had to cope with the hijacking and the murder of his bride, he has been faced with these unfounded allegations that he was in some way involved."
According to the Daily Telegraph, Shrien was engaged once before, in 2008, to a girl named Rani Kansagra, but ended the relationship after a couple of months.
......................................................................................................................

NRI shopkeeper stabbed, attack caught on CCTV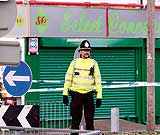 Select Convenience Store, Birmingham
An NRI shopkeeper in London was allegedly stabbed to death by suspected robbers at a shop in Birmingham, even as his teenage daughter watched the attack on the CCTV screen.
A man and a woman, in their 20s, were arrested and questioned by police suspecting their involvement in his murder on November 28.
The man's daughter called the police from the family flat above the family shop as she watched the attack on CCTV, the report said, adding, his wife was believed to have been visiting relatives in France.
Police, who did not name the shop-keeper, said four men were seen running from the Select Convenience Store, also known as Haresh's Superstore, after the attack.
"The initial motive for the attack seems to be a robbery," a West Midlands Police spokesman said.
......................................................................................................................

Late delivery costs Uppal Marble dear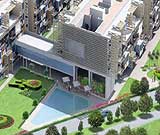 Uppal Marble's Arch, Manimajra
For not giving the possession of flat in time, UT district consumer disputes redressal forum directed Uppal Marble's Arch, Manimajra to pay interest on the amount deposited by the complainant with effect from April 1, 2009 till possession is delivered to the complainant. Forum further directed to pay Rs 5,500 as cost of litigation.
Complainant NRI Nalini Chawla had alleged that she entered into a buyer's agreement with the respondents on August 2008 for a four-bedroom apartment and paid Rs 99,22,500 for the unit. She alleged that according to the agreement, the flat was to be delivered on or before the date of start of construction. The complainant alleged that respondents had assured that in case of delay they would pay penalty at the rate of Rs 50 per square feet.
The complainant further alleged that respondents had assured her that they would deliver the flat in March 2009 but in November 2009, when she visited India she saw that the construction at the site was very slow place.
The complainant wrote a letter to respondents for seeking compensation for delay but to no avail. She further alleged that she came to know that the respondents refused to give the completion certificate by the UT administration as there were many technical objections.
The respondents, in their reply, had stated that administrative lethargy on the part of UT administration delayed the completion certificate. Respondents had demanded for the dismissal of complaint.
The forum directed the respondents to pay interest on the amount deposited by the complainant with effect from April 1, 2009 till the possession is delivered to the complainant.
---
GOAN DIASPORA

Global Goans seek special status for Goa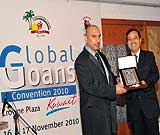 Goan Convention in Kuwait
Demands for obtaining special status for Goa and for making Konkani compulsory at all levels of education dominated the two-day global Goan convention held in Kuwait on November 16 and 17. Goans also reiterated their long-standing demand for more seats in professional colleges in Goa, besides voicing their irritation with Indian flights for delays in arrivals and departures.
Addressing the Media on November 26, the commissioner for NRI Affairs Eduardo Faleiro said Goans from five continents converged in Kuwait for the annual convention organized by Goa's department of NRI Affairs. Faleiro himself could not attend due to ill-health, but the department was represented by chief secretary Sanjay Srivastava and director of NRI Affairs U D Kamat. The ambassador of India in Kuwait addressed the convention which was also attended by former Goa chief minister Luizinho Faleiro.
But Goans settled in places as diverse as Switzerland and Malawi and Australia made repeated demands for special status to Goa. Some even claimed that in her campaign speech for South Goa MP Francisco Sardinha in the last Parliamentary elections, UPA chairperson Sonia Gandhi promised special status to Goa. The NRI Goans want a ban on sale of land to non-Goans so that it can be preserved for original Goans. Although Konkani is now compulsory in primary schools, the NRI Goans want Konkani to made compulsory at all levels of education.
---
AVIATION

Raise Kanishka compensation, Canada told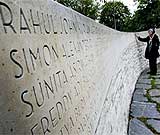 Kanishka Memorial
The Indian Overseas Congress in the US has urged Canada to raise its proposed ex-gratia of $25,000 each to the families of 329 victims of the Air India Kanishka bombing in 1985. Vikram Bajwa, who heads the Indian Oversees Congress unit in California, in his letter to the prime minister has said the proposed $25,000 amounts to "disrespect to the lost souls'' who perished in the worst aviation tragedy till 9/11 happened.
He said Canada should "at least honour the insurance policy terms, (prevailing) in 1985, which allow $ 1 million, for each occurrence and accident'' as per the Air Insurance Rules.
Though families of each victim were paid upward of $75,000 in an out-of-court settlement in 1991, the John Major inquiry commission in its June report asked the Canadian government to make additional compensation to the victim families even as it said that "no money can heal the wounds of the victims, deprived of justice for 25 Years.''
Canadian Immigration Minister Jason Kenney said last month that the government will pay $25,000 to each of victims' family soon. "The ex-gratia payment will be made by Christmas. It has taken too long (to put closure to the tragedy) and the prime minister wants it done quickly. The government is continuing its consultations with families,"he said.
---
EDUCATION

Bid to bridge miles with words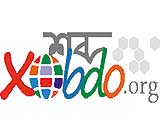 Xobdo, a non-profit voluntary organisation, is providing a unique opportunity to children of NRIs hailing from Assam — a chance to learn their mother tongue.
Come December, Xobdo will launch a unique project to teach Northeast languages online as well as through classroom teaching. Children in the age group of six to 10 years will be covered in the 15-week programme. While classroom teaching will be available in Abu Dhabi (United Arab Emirates), children of other countries will be taught through a distance education programme.
Xobdo, which literally means sound or word in Assamese, is a non-profit organisation comprising a group of volunteers based in different parts of the world, with the common interest of promoting languages of the Northeast in the cyber world. It has also been developing an online dictionary covering a host of Northeast languages from March 2006 that includes 31,079 Assamese words.
Speaking about the children of NRI Assamese families, an official of Xobdo said, "These children are usually educated in English. Now, with the help of basic English, we will teach them how to read and write Assamese," said the official.
Prominent literary personalities and academicians of the state also welcomed the effort, saying it would help these children understand Assamese better.
Nagen Saikia, former president of the Asam Sahitya Sabha, has welcomed the move.
......................................................................................................................

Wolverhampton Centre named after Ambika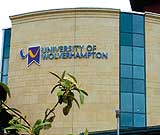 University of Wolverhampton
A new-look multi-million pound Students Union Centre at the UK's Wolverhampton University providing a vibrant environment for students to interact, study and relax has been named after Ambika Paul, the late daughter of NRI industrialist Lord Swraj Paul.
Situated in the same location as the former Students Union, the area has been completely refurbished and re-designed to meet the needs of the student population. It includes a coffee bar area with comfortable seats and plasma screens, a study zone with computers, meeting rooms and offices for the Students' Union sabbatical officers.
Lord Paul, who is also the Chancellor of the University, opened the Centre last evening.
The Ambika Paul Foundation, a charitable trust established by Lord Paul in memory of his daughter, donated funds towards the project.
At the opening, Lord Paul unveiled a portrait of Ambika Paul and a plaque naming the new Centre.
The University has 23,000 students and 2,500 staff in the West Midlands and has global operations in India, Malaysia, China, Nigeria, Poland and Cyprus.
Lord Paul said: "Education and student welfare is of paramount importance to the future strength of the nation. I am proud to be Chancellor of the University and I am glad that the Paul family''s foundation has been able to support this facility. I extend my best wishes to all the students and hope they will enjoy using the new Centre as much as I enjoy my association with the University."
Vice-Chancellor, Professor Caroline Gipps, said: "We are delighted to open the Ambika Paul Student Union Centre."
"The student experience is extremely important to us, and we are pleased that we have been able to provide such a bright and comfortable environment for our thriving student community. We are also grateful to Lord Paul and the Ambika Paul Foundation for their generous support of this new Centre."
President of the Students' Union (SU), Ken Harris, said the new Ambika Paul Student Union Centre is a great place for students to meet, chat and study. "We surveyed students about what they wanted from their SU and they said a coffee lounge and comfortable study zones, so we are really pleased with the finished result."
"The Centre provides a comfortable and friendly space for the current student body and all the future years of students who will follow in our footsteps."
The opening ceremony was attended by the University staff, Governors, members of the Students'' Union and invited guests.
---
MAYORAL VISIT


Hyderabad Mayor receives warm welcome
The American Telugu Association (ATA) and Telugu Association of Greater Chicago (TAGC) felicitated Hyderabad Mayor Banda Karthika Reddy on her maiden visit to the United States.
According to an official statement from the Greater Hyderabad Municipal Corporation (GHMC), a large group of people gathered in Cool Mirchi restaurant in Schaumburg, IL, on November 21st to receive the Mayor and her husband Banda Chandra Reddy.
Members of the Telugu NRI community congratulated Karthika Reddy on her being the first female Mayor of Greater Hyderabad Municipal Corporation.
Several members of the community which included founding members of ATA, B Madhava Reddy, GLN Reddy and Sunitha Reddy, ATA trustee Karunakar Madhavaram, ATA board member Satyanarayana Reddy, ATA office coordinator Narendar Chemarla and ATA regional coordinator Kalyan Reddy, along with TAGC executive committee members including Sundar Dittakavi, Ramesh Garapaty, Kondapalli Satyanarana Reddy and other prominent Telugu community members from Chicago area joined the event.
---
PROPERTY

Dubai NRI wins bid for 3,700 sq yd land
In a span of two weeks, Ahmedabad has seen its third major real estate deal being sealed. After Nirma and Goyal Constructions buying land for Rs 150 crore and Rs 40 crore, respectively, a Dubai-based NRI has won a bid to purchase a 3,700 sq yard plot off posh SG Road.
The investor, Bharti Dhanak, offered Rs 34 crore, or Rs 95,000 per sq yard for the land which belongs to Heart Foundation and Research Institute.
Just after Diwali, city based FMCG major Nirma finalised deal for around 3 lakh sq yd land near Sanand. According to industry sources, of the 19 interested buyers who attended the auction, Dhanak emerged as the highest bidder. Her husband Ashwin Dhank, who settled in the Middle East for the last 30 years runs a jewellery business in Dubai.
When contacted, Ashwin confirmed the deal. "We wanted to buy a property in Ahmedabad. Since the land was available through charity commissioner, we were keen on it," said Dhanak, who belong to Bagasara town of Amreli district and is related to former Dhari MLA, Vajubhai Dhanak.
When contacted, Nitin Shah, a trustee with the Heart Institute, said that his institute plans to continue its research work at another site it owns near Bareja.
......................................................................................................................

Airport boosts NRI interest in Navi Mumbai
Recently-concluded property exhibition in Dubai sees satellite city outdo Mumbai as the Indian investment destination of choice
The Ministry of Environment and Forests' nod to the Navi Mumbai international airport has boosted property investors' interest not just in the country, but overseas as well. Builders are cashing in on the interest by hiking prices.
At the recently concluded Indian Property Show in Dubai, stalls of builders who have projects in Navi Mumbai were flooded with non-resident Indians (NRIs) who wanted to buy property in the satellite city. Interest in Navi Mumbai even eclipsed interest in Mumbai, the usual darling of investors.
Sunil Jaiswal, CEO, Sumansa Group, which organised the exhibition, said the prices of properties in Navi Mumbai were hiked by as much Rs 500 per sq ft. "The price of certain projects went up to Rs 4,000 from Rs 3,500 per sq ft. The airport has done wonders for real estate in the satellite city," he said.
The demand was particularly high for properties in Ulve, Kharghar and Panvel. "People want to invest in these properties because they think these are going to yield good returns," said Manohar Shroff, secretary of Navi Mumbai Chamber of Housing, who also had a stall at the exhibition.
The three-day exhibition came to an end on Saturday and saw nearly 15,000 visitors.
---
CHARITY AND DONATION

Giving Back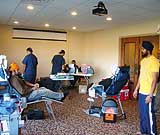 Moments from the blood donation camp
The Punjabi Cultural Society of Chicago (PCS) in conjunction with the Sikh Religious Society, Palatine, IL organized a very successful Thanksgiving blood drive on Sunday November 28, 2010, 9:30 AM to 3:30 PM, at the Palatine Gurudwara facilities. The special event was to give thanks to God for his gifts and give back to the community while celebrating Thanksgiving Day.
"This is our contribution to the society and the local community, we are part of this community as well, we fall sick and need to go to the hospital, and are given blood if we need it," said Rajinder Singh Mago the coordinator of the blood drive and the president of PCS Chicago.
"I am here to donate because when my father was in the hospital, he received several blood transfusions, and someone must have donated that blood, I want to give some back," said Baljit Singh Sidhu with moist eyes as his father had passed away last month.
"We drove here specially to donate blood, our donation is a form of our prayer for the well being of my grandfather Ujagar Singh Gill who is fighting with his life to stay alive as we speak," said Sundeep Singh Gill who along with his sister patiently waited for more than an hour in line for his turn to donate blood. (Mr. Ujagar Singh Gill of Arlington Heights Illinois passed away a couple of hours later the same day.)
"We live and make our living here in this great country. Thanksgiving is a time to give back to the community, and share our fortunes with the needy. This is one of our tenets and our community is always at the forefront of service to humanity. One blood donation can save three lives. It's a donation of life and a great personal satisfaction," said Mohina Ahluwalia, PCS Chairperson.
---