Tensions between India and Australia hang thick in the air. India is finally not quite ready to accept Australia's new found jargon of "opportunistic attacks", a term the country has somewhat camouflaged to describe the relentless, targeted onslaught on Indians in the past one year. People have been stabbed to death, beaten senseless, almost blinded, burnt, and racially taunted time and again. And yet, Official Australia has found "nothing racial" in the targeted attacks.

But India, clearly, is not having any more of the euphemisms being bandied.

Appalled, and exasperated by the mindless violence, Minister of State for External Affairs, Preneet Kaur, described as "unfortunate" the unrelenting attacks on Indian students. "It is not acceptable and the Indian Government will do whatever is required," she said while cautioning Indian students intending to move to Australia for studies and work. Now there is a second, and more serious, travel advisory in place, warning students and others not to travel to Australia.

The tension has been escalating for a while. The soft-spoken Foreign Minister S.M. Krishna has been in talks with his Australian counterparts for several months. Prime Minister Manmohan Singh has been on the phone with his counterpart, Australian PM Kevin Rudd. But there has been no abatement. True arrests have been made, people have been sentenced after fast-track trials, but clearly the sense of insecurity, fear and helplessness has not gone away. The latest group targeted for vicious attacks are the cab drivers in the major eastern coast cities of Australia.

NRIs and PIOs who have been in Australia for two decades or more have told INDIA EMPIRE that several Indian students are at fault. Many of the youngsters who land up in Australia show scant respect for Australian societal norms, and propriety. Apartments meant for five students to cohabit have seen up to 37 crammed in. "There is bed-sharing, and students who do night shifts get to sleep during the day, and vice versa," a prominent newspaper owner from Brisbane says. "There are several young Indian men who are prepared to work for half the minimum wages payable. The Australians find their jobs being taken away by underhand means."
Manmohan Singh
Prime Minister, India
Kevin Rudd
Prime Minister, Australia
S.M. Krishna
Foreign Minister, India

---

Stephen Smith
Foreign Minister, Australia
Preneet Kaur
Minister of State for External Affairs
Peter Varghese
Australian envoy to India

---

Sujatha Singh
Indian High Commissioner to Australia


While these notorious practices, aided and abetted by unscrupulous agents who somehow want to bring in more students and offer PR (Permanent Residency) cannot be overlooked and must be stopped by Australian authorities, what cannot be condoned is retaliation in life-threatening ways, racial abuse, and murder. After all you cannot kill someone who is working for half the mandatory minimum wages. While it is not quite proper to generalize, it is time to question whether the lasting, and debilitating legacy of a White Australia policy of the 1950s to the 1970s is rearing its ugly face? In what does certainly give fuel for thought, Van Thanh Rudd, none other than the nephew of the Australian Prime Minister, has gone on record saying that there is a large section of the Australian population that is racist, and this primitive mindset stems from the upbringing and schooling that majority Australians receive. Rudd who has a Vietnamese mother is speaking from experience, and does believe that by describing the attacks on Indians as "opportunistic", a major cover up is going on (see box).

Kaur, meanwhile, expressed confidence that the Australians will go into the real reasons behind the targeted attacks on the Indian community. "We are pressurizing the Australian Government to find the reasons behind the attacks, why they have happened, and how they have happened," she says. "The attacks on taxi drivers are not acceptable to us Indians and the Indian Government." Even Krishna conveyed his displeasure over the assaults on Indians (12 in less than a month) to his Australian counterpart Stephen Smith. The two met in London in the last week of January, on the sidelines of a conference on Afghanistan hosted by British Prime Minister Gordon Brown. Smith, in turn, said that Canberra had set up a high-level group to check such assaults.

Varghese Concerned
Australian envoy to India Peter Varghese admits that the continuing attacks on Indian nationals in his country have the 'potential to impact on the broader relationship between the two sides.

Varghese, himself of Indian origin, says his country needs to do a better job of explaining that it is serious about nabbing the culprits. "I don't see this issue as putting a stop to the positive trajectory of both sides. It is a serious issue and has to be dealt with and certainly has the potential to impact on the broader relationship. But I think we are both working hard to ensure that does not happen," Varghese, Australia's high commissioner, said recently in Delhi.

"In India, we need to do a better job of explaining that we are pursuing the culprits because I think there is a view here that culprits are getting away scot-free." But Varghese said it was difficult to point out if only Indians were being attacked and singled out. "This is not an easy question to give you a simple answer to mainly because the problem we have here is that no police force in Australia collects statistics, at least comprehensive statistics which record the nationality of victims of crime, let alone occupation," he said.

May be not, but it is time to take note that India has been voicing its concern very forcefully for quite a while now. It is surely time that Australia did a reality check, and looked for answers within. May be the country is not really ready for Indian students, after all.
RUDD HITS OUT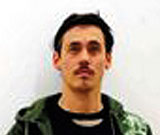 Van Thanh Rudd
Van Thanh Rudd, the nephew of the Australian Prime Minister Kevin Rudd, says the attacks on Indian students in his county are motivated by racial consi- derations. "These attacks on Indians are racially motivated, I have no doubt in my mind about that. Australians are racist," he said in an interview to a weekly magazine.
35-year-old Rudd, leader of the Revolutionary Socialist Party, had created a stir on January 26, the Australian national day, when he walked into the Melbourne Park wearing the infamous Klu Klux Klan outfit to protest attacks on Indian students. He was fined 234 Australian dollars by the Victorian police.
Asked whether racism was limited among certain sections, he said, "It is more widespread than we want to accept. There is a culture of racism that comes from our schools, our education system. As a son of a Vietnamese mother, I too experienced racial abuse in school."
Terming the decision to allow foreign students to study in Australia as a "marriage of convenience", Rudd said, "you need the students because you earn the revenue, and you need a lot of your work to be done by them. But you also want to treat them as refugees. You discriminate against them."