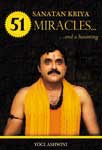 THE POWER OF DHYAN
Sanatan Kriya Miracles... and a Haunting
Author:Yogi Ashwini
Published by:Dhyan Foundation
Price Rs:500/-

Synopsis
A distraught mother sees a steel wire nearly decapitate her teenaged daughter. The doctors are not sure if she would live, but they are sure that even if she does, she would definitely not be able to speak ever again; and yet, today that girl is not only alive and speaking, but is also heard chanting. The doctors can't believe their ears. "It's a miracle", they say…
A woman is exploring a cave in Austria. The ground is slippery and drops away at a steep angle into a nearby gorge. The woman trips… The other tourists in the cave raise an alarm but can do little as they helplessly watch her as she slides along the icy floor towards the bottomless gorge. She closes her eyes and prays for deliverance. She sees the hand of her Guru… She says, "It cant be in my imagination because I held it and it saved my life! My family and friends are a testimony to it." Those who saw her fall in that cave can't believe she survived without a scratch. Yet again, "It's a miracle!" they say….
A Dhyan Foundation publication, Sanatan Kriya: 51 Miracles... is their story and the story of 49 others who have been touched by life-changing miracles. These miracles are not just possible "but it is impossible for them not to happen, if you walk on the path of Yog and have the sanidhya of a Guru", says Yogi Ashwini, the leading light of the foundation.
In a world that has learnt to reward scepticism and accept pessimism, this book gives reasons for hope, and gently, but firmly, pushes us awake from our sleep to a world of magical possibilities that had existed all around us and yet until nudged awake, we had slept through our lives, oblivious to its divine and enchanted existence. This book is that wake up call…
This book not only tells us about a living master but actually makes us experience Him through the medium of the contributors. The solace here is that He is very much in the body and alive and living with us. He is not a story, He is not a myth and He is not history...He is here and now and He is for real.

About the author
Yogi Ashwini, the Guiding Light of Dhyan Foundation, is an authority on Yoga, Tantra and various spiritual sciences. He has an Honours degree in Economics and a Master's in Management, and is widely travelled. He practices and propagates Yoga without any dilution, innovation or modification. In short, it is Yoga strictly according to the ancient tradition.
Having studied 'the being' for more than a decade, Yogi Ashwini has assimilated the Vedic techniques to formulate Sanatan Kriya for the modern man. The Kriya encapsulates all the eight limbs of Ashtanga Yoga as laid down by Sage Pantanjali 4000 years ago.
Sanatan Kriya, with its wondrous power, has transformed the lives of innumerable people. It has bestowed remarkable benefits on them at all levels: physical, mental, emotional and spiritual. The practitioners are a testimony to what it means to have the sanidhya of a Guru like Yogi Ashwini.
He interacts with His students worldwide one-on-one. By His Grace, the students have graduated from reading and hearing about miracles to experiencing them. Such is the phenomenon called Yogi Ashwini.

---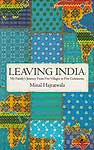 Leaving India
A Family's Journey From Five Villages to Five Continents
Leaving India
Author:Minal Hajratwala
Published by:Tranquebar Press
Price Rs:595/-

About the Book
As the daughter of immigrants and the granddaughter of weavers, Minal Hajratwala grew up accustomed to crossing lines. In this groundbreaking work, she weaves together history, memoir and reportage to explore questions facing not only her own family but that of every migrant: Where did we come from? Why did we leave? What did we lose and gain? Traveling the world, she learns how her family, originally from India, came to be spread across five continents and nine countries over more than a century of migration—a movement that parallels the phenomenal grown of India's dispora.
Minal's great-grandfather left the ancestral village in British-occupied India for the promise of Fiji. There, the family's rise from backroom tailors to department store moguls transformed its fortune. From that original flight and others to South Africa, the United Kingdom, Canada, Hong Kong, Australia and New Zealand, through the story of Minal's own parents' accidental immigration to the United States and her childhood in suburban Michigan, Leaving India delves into the relationship between personal choice and the sweeping historical forces—British colonialism, apartheid, Gandhi's Salt March and American immigration policy—that led her family to migrate again and again. This page-turning lyrical saga takes us on an unforgettable journey alongside one fascinating immigrant family and leads us to reflect on the universally resonant story of what it means to leave one home and choose another—both for those who do the leaving and for their descendants.
Praise
"…a fascinating history that kept me up late into the night…"
—Chitra Banerjee Divakaruni

"Searingly honest"
—The Washington Post

"I love... Leaving India. It is what I imagine India itself to be like: incomparable, sprawling, rich, surprising, very old and wise, and forever capable of recreating itself, no matter where pieces of it land... for those of us, who have needed to understand the presence of so many Indians in our various lands, this book is a wonderful primer."
—Alice Walker, Puliitzer Prize-winning author of The Colour Purple

About the Author
Minal Hajratwala is a writer, performer, poet and gay rights activities based in San Francisco, where she was born before being whisked off to be raised in New Zealand and suburban Michigan. She spent seven years researching and writing Leaving India, traveling the world to interview more than seventy-five members of her extended family. As a journalist, she worked at the San Jose Mercury News for eight years and was a National Arts Journalism Programme fellow at Columbia University's Graduate School of Journalism. She is a graduate of Stanford University.

---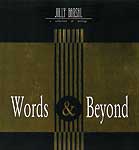 Words & beyond
Author:Jolly Bansal
Published by:The Connoisseurs, India
---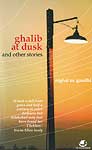 Ghalib At Dusk
Author:Nighat M. Gandhi
Published by: Tranquebar Press
Price Rs:200/-
---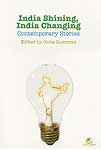 INDIA SHINING INDIA CHANGING
Edited by:Gioia Guerzoni
Published by: Tranquebar Press
Price Rs:295/-
---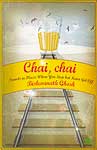 CHAI, CHAI
Author:Bishwanath Ghosh
Published by: Tranquebar Press
Price Rs:250/-
---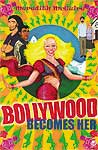 Bollywood Becomes Her
Author: Meredith McGuire
Published by:Tranquebar Press
Price Rs:295/-