QUICK EXIT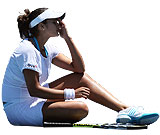 Sania Mirza-Malik did not trouble the scorers or her opponent much at Wimbledon, crashing out 4-6, 1-6 in the first round to Angelique Kerber. The 111th ranked Indian player looked terribly rusty and nowhere near her best, enabling the 54th ranked German to trounce her without a sweat. Subsequently, in a second round match, Sania and her doubles partner, Caroline Wozniacki, were made to eat humble pie by the pair of Cara Black and Daniela Hantuchova. By the looks of it, getting back among the top 50 players in the world could be an uphill task for India's top tennis player.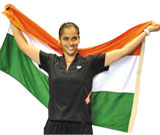 GLORIOUS SAINA
The other Hyderabad-girl, Saina Nehwal made it three-in-a-row titles for herself, winning the Indonesia Open badminton championship on June 27. She outplayed Japan's Sayaka Sato 21-19, 13-21, 21-11. Also in June, she won the India Open and the Singapore Open tournaments. With the latest win, Sania is likely to become the second seeded woman badminton player in the world."I am very, very happy. It's a memorable moment. To be defending the crown is exciting," she says. Clearly the shuttler's on a roll.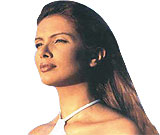 SORDID END
Former Miss Mauritius and model Viveka Babjee hung herself at her Mumbai flat on June 25. This is not the first time that the modeling world has been stunned into silence by such news. In 2004, former Miss India and Miss Universe semi-finalist Nafisa Joseph took her own life, also at a Mumbai apartment. A year later, Joseph's co-star in the serial C.A.T.S, Kuljeet Randhawa, did the same. Looks like what the movie Fashion, starring Priyanka Chopra, showed us wasn't quite out of place. There's a hollowness and insecurity about the fashion world that is hard to overcome, at times.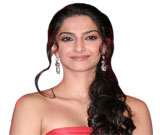 SONAM'S STARS ON THE RISE
Sonam Kapoor is thrilled by her role in I Hate Luv Storys—a film where she plays Simran. "I advocate love stories," she says about the movie. Her co-star, the hunky Imran Khan plays Jay, and is an incorrigible cynic and a compulsive womanizer.She's being choosy about her films, and is apparently in no hurry to sign projects. She made her debut in Saawariya, then followed it up with Delhi-6. Is she taking things slowly? "I want to be an actor for the rest of my life. So, I'm going to do it at my pace." Wise head on slender shoulders, shall we say?