CRIME AND PUNISHMENT

NRI dentist in UK faces charges of seducing patient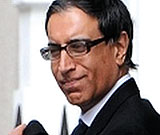 Surinder Hundle

An NRI dentist, once the face of Oral B toothpaste and a regular on British TV show, has been accused of seducing a patient on the couch of his dental clinic and marital home, a disciplinary hearing was told. Surinder Hundle (44), whose name can be struck off over the charges, also said to have forced the patient to stay in a dark room for five hours in his house because the nurse was outside one night. He was allegedly afraid of being caught by his 'psycho' nurse, with whom he was also having an affair, the Daily Mail reported. The woman—a teacher referred to as Patient A at the hearing—said the relationship began in November 2000 after Hundle during a consultation made some inappropriate but flattering statements. The disciplinary panel was told after the meeting, Hundle and Patient A made regular appointments for the purpose at the Lund Osler clinic, where he worked, a stone's throw from Harrods in Knightsbridge. Sean Larkin, for the General Dental Council, said Hundle's behaviour had left Patient A "intimidated and vulnerable." Hundle admits he had sex with Patient A at his home, but denies anything took place at his surgery. He accepts she went to his house for sex on September 24, 2008, but declines the incident with his nurse. According to the report, he has accepted his behaviour was inappropriate, but not that it was sexually motivated or an abuse of his position. Hundle regularly features on Channel 4 show Ten Years Younger in which participants are given a makeover in an attempt to make them look more youthful. He has also appeared on Tomorrow's World and GMTV.





On wedding trip, NRI kills wife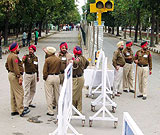 Punjab Police
Having arrived in Punjab this month for his son's wedding, a 60-year-old Canada-based non-resident Indian (NRI) is on the run after murdering his wife in March, police has said. Gurdial Singh allegedly killed Ranjit Kaur, 55, at their village Rahpur, some 15 km from Hoshiarpur town, after a heated argument. Police said Gurdial Singh, who hailed from Calgary town in Canada, slit his wife's throat with a sharp weapon. The scuffle left their elder son, Kamaljit, injured. The couple and their sons reached Punjab on March 1 for the wedding of their younger son Gurvinder. The marriage took place March 11. The couple clashed as Gurdial Singh did not invite his in-laws for the wedding. Family members told police that Kamaljit had lived in Canada for over seven years. His parents and other family members migrated to Canada last year.

640 NRIs declared POs, 517 absconders in 15 yrs

A total of 1,157 non-resident Indian proclaimed offenders (POs) and absconders in 2,000 criminal cases registered across the state are haunting the Punjab police. A recently compiled report of the modus-operandi branch (MOB) of the state police revealed that a total of 640 NRIs have been declared POs and 517 NRIs declared absconders by various trial courts of Punjab during the past 15 years. The list also includes the names of 495 NRI women booked for committing various crimes, who have been declared absconders and POs by various courts. A detailed report obtained from the crime wing revealed that a majority of NRIs were declared POs and absconders in cases of forgery, cheating, attempt to murder and under the Excise Act. The Jalandhar district police have most of the NRI POs – 123 —and absconders – 136—wanted in various criminal cases. The minimum, four cases, against NRIs were registered with the Mohali district police. With a total of 230 accused NRIs, Hoshiarpur district has the second highest number of wanted NRIs. ADGP (crime) Sanjeev Gupta said, "The solving of cases related to NRI criminals is on the priority but bringing absconding accused back to the state is a lengthy process".



Two held for fake debit card racket targeting NRIs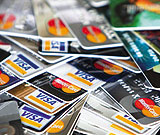 Officers of the Mumbai Crime Branch busted an international debit card fraud, with the arrests of two people from Kandivli in March. The two used to get data about NRI customers from their international accomplices, manufacture debit cards in the victims' names, and shop. The arrested duo has been identified as Shreyas Kothadia, 30, and his brother-in-law Parag Parab, 30, both residents of Mira Road. Kothadia is a class X dropout with a knack for computer operations, while Parab is a diploma holder from a reputed catering college in Dadar. They have a criminal background. According to joint police commissioner, crime, Himanshu Roy, debit card companies approached the police. They suspected some sort of a fraud, wherein transactions were being carried out using their debit cards, but the card holders were overseas. The Kandivli unit of the crime branch, comprising inspectors Raghunath Dalvi, Mahesh Tawre, Sanjeev Gawde and Allhaad Gaikwad, was given the task of investigating the case. "A trap was laid on receiving specific information that the duo would be coming near Inorbit Mall in Malad, and they were arrested," said Roy, adding that the two have been remanded in police custody till March 29. Speaking about the gang's modus operandi, he said "Kothadia used to get details of debit card holders from his international contacts. He would upload the data on blank cards. He would manufacture them with the help of a Polaroid card printer." He further said that the duo used to purchase blank debit cards from a Panvel shop. "They had a Magnetic Software Recognition Writer, which is not available in the country because of security implications. With the help of this writer, they would embed the code number of a customer on a card's magnetic strip," he said. Interestingly, all debit card holders were in the US when the transactions were carried out. "The duo would procure bogus driving licences, which were used to obtain PAN cards bearing Kothadia's photo. They would use this PAN card during a transaction," said deputy commissioner Nisar Tamboli.

---
BOOK PRESENTATION

Historian Presents her books to Gujarat Chief Minister
| | |
| --- | --- |
| | |
| Author Leela Sarup presents a book to CM Modi | Editor Chakravarty spoke about the Kolkata Memorial project |
Noted historian and author Leela Gujadhur Sarup called on Gujarat Chief Minister Narendra Modi at his Gandhi Nagar Vidhan Sabha office in March and presented him with copies of her epochal research on indentured labour. She also presented a proposal to the CM on how it was important to build a museum in memory of those who left India during colonial times to further the economy of the British Empire. A memorial to these indentured workers who had braved perilous ship journeys in the 19th and early 20th centuries to go away to far away sugar colonies (like Fiji, Demerara, Mauritius, Trinidad and Tobago, Jamaica, and others) was inaugurated in January 2011 in Kolkata by Union Minister Vayalar Ravi and others. Modi knows the significance of the diaspora more than any other chief minister in the country—his Vibrant Gujarat programme in January is an outright success, in which billions of dollars worth of MoUs are signed between business entities and the Government of Gujarat. Also present during Sarup's meeting with the CM was Sayantan Chakravarty, editor and publisher of INDIA EMPIRE, himself a part of the Kolkata Memorial Project.
---
APPOINTMENTS

Keralite NRI businessman MA Yusufali in the UAE Zakat Fund Director Board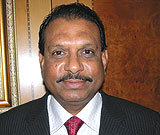 MA Yusufali

Renowned NRI businessman MA Yusufali has been appointed to the Board of Directors of the UAE government's Zakat Fund. The decision to appoint Yusufali at the top post was taken by the UAE Federal Government, thus making him the first Indian to decorate the position. The tenure is for three years.

The appointment of Mr Yusufali will be highly helpful for the functioning of the Zakat Fund, said Board Chairman and Minister of Justice Dr Hadif bin Juvan al Dahiri, according to reports. Eleven renowned UAE citizens have also been included in the Director Board. The Zakat Fund was launched by the UAE government in 2004 to spread the importance of the Zakat in the society and thus to strengthen human values and relations. The government reportedly allots lakhs of UAE Dirhams annually for it.

Mr MA Yusufali is the MD of the Emke Group based in Abu Dhabi which has diversified itself into several areas such shopping malls, super markets, department stores etc. The business empire of this Keralite hailing from Thrissur is spread over 29 countries in Asia and Africa, the major share being in the Gulf countries. His company is building the biggest shopping mall and convention centre in India which will reportedly be opened in Kochi in 2012.

He has recently been in news for his successful role as the mediator between the Kerala Government and the TeeCom Group in connection with the famous Smart City project in the state. The Smart City project came up during the time of the last government in 2003 but several controversies including the difference of opinion in certain conditions and the global economic crisis created fears in the realization of the dream project in Kochi. However, the final deal was signed last month and Mr Yusufali's contributions as the mediator were highly appreciated.

Yusufali was awarded the coveted Padma Shri by the Government of India in 2008 for his contributions to commerce and industry as well as his services in the social work. He is also the recipient of the Pravasi Bharatiya Samman Award (2005), the highest award of the Indian government to the Non-Resident Indians. He is the first Asian to be a member of the Director Board of the Abu Dhabi Chamber of Commerce and Industries, when he won an election to it in 2005. He was again elected to the body in 2009. He is also serving in a number of posts such as member of the Prime Minister's Global Advisory Council of Overseas Indians and member of the Board of Directors of the Air India.
---
AWARDS & RECOGNITIONS


Indian co gets the FT ArcelorMittal Environment Award for 2011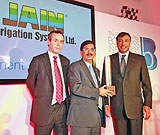 FT (Financial Times) ArcelorMittal Environment Award for 2011

Mumbai-based Jain Irrigation Systems that specialises in drip irrigation technology has won the FT (Financial Times) ArcelorMittal Environment Award for 2011 for its contribution to the agriculture sector in India.

Anil B Jain, Managing Director of the company received the award from Lakshmi Mital, Chairman and CEO, ArcelorMittal and Lionel Barber, Editor Financial Times at the FT Arcelor Mittal Boldness in Business Awards at Saatchi Gallery here last night.

"Jain was the first company to introduce drip irrigation technology to India in the 1980s. Since then it has greatly increased agricultural yields and this year the Government of India has increased subsidies for micro-irrigation to USD 221 million up 133 per cent from last year," the citation said.

Receiving the Award Anil Jain said "This award belongs to farmers of India who take so much risk against the vagories of nature."

With over 8,000 employees including 1,000 abroad, the company has achieved a turnover of 1 billion dollars this year.

"We have serviced over 25 lakh farmers in India, mostly in western and souther parts of the country and slowing its growing in northern parts as well, he said.

"The Award is a recognition of the work done by farmers. According to Jain, the company at present has 7 drip irrigation manufacturing plants and it is planning to add more such plants.

Drip irrigation systems, sprinkler irrigation systems, automation systems, valves, water filters, fertigation, equipment, green houses, plant tissue culture, nursery plants and systems, bio fertilisers are some of the manufacturing products of the company. The company also has its operations in the USA, Europe and Brazil.

India's High Commissioner to the UK Nalin Suri, leading NRI businessman G P Hinduja, President of the Hinduja Group were among the dignitaries who attended the awards ceremony.

Allen Mulally, President and CEO of Ford was declared Person of the Year 2011 for turning around the Ford motors. The company earned a profit of USD 6.8 billion last year.

Groupon that offers daily 'money-off' deals activated if a required number of participants sign up won the best Newcomer prize, while Free, France's third-largest broadband provider won the award for entrepreneurship .

Marks and Spencer was awarded for Corporate Responsibility.




Sun Mark wins Asian Business of the Year Award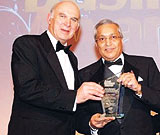 The Rt Hon Vince Cable MP, Business Secretary (left) and Dr Rami Ranger MBE, FRSA, CEO of Sun Mark Limited

Sun Mark, a UK-based export company founded by leading NRI entrepreneur Dr Rami Ranger has won the Asian Business of the Year Award 2011.

Dr Ranger who received the award from British Secretary of State for Business, Innovation and Skills Dr Vince Cable, at the Asian Business Awards said, "vision, determination and hard work enabled his company to achieve outstanding results and win the Queens award for Enterprise in International Trade for 2009 and 2010".

He saluted Britain which gave him the opportunity to realise his dream. According to the citation, Sun Mark markets a range of high quality consumer products in the food, drink, toiletries and household goods sector in over 90 countries, including in South Asia, Africa, Middle East and Caribbean.

Dr Ranger, chairman of the Pakistan, India and UK Friendship Forum, first arrived in the UK in 1970s and took a job as a chef.

It was tough getting a job and racism abounded, said Dr Ranger of his early experiences trying to find himself work. He moved from being a chef to a district manager in charge of 10 restaurants but with a foray into management at the electrical retailer Currys he still felt stifled.

The lack of any serious career prospects at Currys prompted him to set up on his own. Brands such as Pure Heaven, Golden Country and Laser are now well known outside the UK. A committed Gandhian, his own father was murdered by political opponents shortly before partition of undivided India.

Turnover at Sunmark in the year ending August 2010 grew to 82.5 million pounds from 60 million pounds the previous year and operating profit rose to 5.4 million pounds. Coupled with the profits at Sea, Air and Land Forwarding which he set up and other private wealth, the Asian Rich List valued him at 66 million pounds.

Mint Leaf, a fine dining restaurant in Haymarket in central London was named Asian Business Restaurant of the Year 2011 while Lebara Mobile group, founded in 2001 to offer telecommunications solutions to enable families, friends and colleagues to keep in touch wherever they are in the world as the Asian Business of the year 2011.

Other award winners were Bristol Laboratories (Asian Business Healthcare Business of the year award 2011), Amit Patel, Managing director, Auden McKenzie (Young Entrepreneur of the Year 2011), Dr Chai Patel, Founder & Trustee, The Bright Future Trust (Social Entrepreneur of the Year 2011).

Ramniklal Solanki, CBE, Editor-in-Chief of Asian Media and Marketing Group, organiser of the Awards said the "Asian Business Awards has a special place in my heart as they brought together the entire Asian business community, rather than individual sectors".




Asha Bhosle felicitated in House of Commons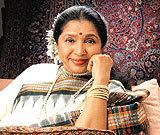 Asha Bhosle

Playback singer Asha Bhosle was felicitated in the House of Commons here for her outstanding achievements in music.

NRI Labour MP Keith Vaz, who organised the felicitation dinner, described the 77-year-old Padma Vibhushan awardee as an "icon" who has made India proud.

"I am deeply touched by the honour bestowed on me. I never thought I would be felicitated in the British Parliament. It is a great privilege," said Bhosle, who performed to a full house at the Royal Festival Hall, Symphony Hall in Birmingham and Leicester's De Montfort Hall during her current tour.

She also lauded the efforts of Mr. Vaz in promoting Indian artistes in the U.K., saying, "I am very proud of you. Like you, my roots are also in Goa."

Rami Ranger, an NRI entrepreneur, described the felicitation as "historic." "Your presence here is like a dream come true. We are all very proud of you," he told the veteran singer.

Bhosle, whose career as a Bollywood singer started in 1943 and spans a staggering six decades, has contributed to the soundtracks of over 1,000 Bollywood films.
---
CONSUMER AFFAIRS




NRI priest gets justice from consumer court

An NRI priest from Hong Kong received justice from the Tuticorin consumer court against Indigo Airlines in Haryana, which delayed the flight of his friend and caused mental agony to him.

Priest Thomas Terrance approached the court after his friend, Ms. Wong Wai May Christina, missed the connecting flight from Chennai to Hong Kong because of the delay of the IndiGo flight in June 2010.

By the time they reached Chennai, Christina missed the Cathay Pacific flight to Hong Kong. Mr Terrance then had to spend Rs 31,000 for boarding and to get a new ticket for Christina.

In its counter, the airline staff said Indigo reserves the right to cancel, reschedule or delay the commencement or continuance of a flight or to alter the stopping place.

However, the court said Mr Terrance was entitled for a compensation amounting to Rs 62,150 and directed the president and chief commercial officer of Indigo Airlines to pay the amount within two months.
---
WIKILEAKS

Cash-for-vote: Hotelier Chatwal says WikiLeaks allegations baseless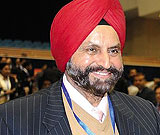 Sant Singh Chatwal
Noted hotelier Sant Singh Chatwal today termed as baseless allegations that he was involved in the cash-for-vote scam dating back to the 2008 trust-vote against UPA-1.

"During that time - June, July and August - I was never in India. I was only here (in the US). I had no communication with the Prime Minister's Office or with anybody including Akali Dal. It (the WikiLeaks allegation) was the biggest surprise to me," Chatwal said. "As far as I am concerned all records are available, no emails, no phones, office or residence, or cell, (I had) no connection with the Akali Dal as well," he said.

"I do not have any interest in the internal politics of (India). Of course, I know all the political parties and leaders, the Bharatiya Janata Party, the Samajwadi Party, Amar Singh, the Congress party. My sole purpose was to develop relationship between India and the United States," he added.

"I took Bill Clinton when (Atal Bihari) Vajpayee saheb was the Prime Minister, BJP was in power. I tirelessly worked for the India-US civilian nuclear deal when the Congress was in power," he said, adding that anyone can "verify and check" his non-involvement in internal politics of India with the leaders of the Akali Dal.

"I absolutely had no communication with Akali Dal leaders during those days. I have absolutely nothing to do with these allegations. I have only one involvement, I want to develop and improve India-US ties. I worked day and night to work for the passage of the civilian nuclear deal. I lobbied intensively here, because I love India and want to it develop and bring both countries together," Chatwal said.

An American diplomatic cable leaked by Wikileaks has cliamed that an aide of Congress leader Satish Sharma allegedly showed a US Embassy employee "two chests containing cash" and said Rs 50-60 crore is ready for use as "pay-offs" to win the support of some MPs ahead of crucial vote of confidence in UPA government over the Indo-US nuke deal.

Sharma reportedly told the US Political Counsellor that "PM Singh and others were trying to work on the Akali Dal (8 votes) through NRI businessman Sant Singh Chatwal and others, but unfortunately it did not work out."
---
RICH LIST

Lakshmi Mittal retains top spot in Asian Rich List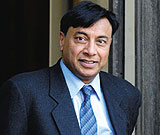 Lakshmi Mittal

NRI steel tycoon Lakshmi Mittal has retained his top position as the richest Asian in the UK. According to the Asian Rich List 2011 by Eastern Eye, a weekly publication brought out by the Asian Media and Marketing Group, Mittal and his family's wealth stood at 15.5 billion pounds, 1.5 billion pounds less than a year ago.

The Hinduja brothers—Srichand, Gopi, Prakash and Ashok, who have global business in many sectors, including oil, power, transport, IT and banking, have a wealth of 9 billion pounds, up 1 billion pounds over their wealth a year ago.

Leading NRI industrialist Lord Swraj Paul is listed sixth in the list with wealth worth 600 million pounds, 90 million pounds more than 2010. Vedanta chief Anil Agarwal came third with 4.5 billion pounds worth - 500 million pounds more than a year ago. According to the list, Jet Airways boss Naresh Goyal is 10th richest Asian worth 425 million pounds - 68 million pounds less than 2010.

Kishore Lulla, executive chairman of Eros International which distributes Bollywood films is worth 285 million pounds and 16th in the list.

Kartar Lalvani, Chief of Vitabiotics, multi-vitamins manufacturer is 23rd with wealth worth 150 million pounds. Lord Diljit Rana, Northern Ireland's most famous NRI, is 44th richest with wealth worth 90 million pounds, while Rami Ranger, chief of Sun Mark is 59th richest with wealth worth 66 million pounds.

Mittal now favours to build several smaller projects scattered across India instead of building a couple of giant steel plants in Orissa or Jharkhand. Mittal was quoted saying "although 2010 continued to be a challenging year, as anticipated we saw a slow and progressive recovery which enabled us to deliver a substantially improved performance compared with 2009.

"In 2010 as a whole when Mittal paid himself a 478 million dollar dividend, ArcelorMittal saw pre-tax profits hit 2.9 billion dollar, a improvement on the 157 million dollar made in the previous year when the recession caused a slump in steel demand.

Not content with owning three mansions in Kensington Palace Gardens in "Billionaires' Row" not far from Harrods in London, Mittal is planning to join Britain's country set with the acquisition of a 340-acre estate in Surrey.

The property was bought for a relatively modest 5.25 million pounds but Mittal intends spending another 25 million pounds on the development.
---
WALKING THE CAUSE

Bangaloreans to fight corruption with 'Dandi March II'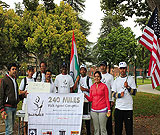 The NRIs who are on the march

A group of NRI's concerned about corruption in India have launched Dandi March II to tackle corruption and to pressurize the government to table the Jan Lokpal Bill. Over 30 cities across the globe are walking in support for this cause.

On March 12th, 1930, Mahatma Gandhi launched Dandi March and walked 240 miles to fight for Indian Independence. The march culminated on the 26th and created history world over. To repeat this phenomenon and fight against corruption, citizens from across the globe have launched Dandi March II. Started by a group of NRI's, they want to combat corruption in a systematic way by lending a helping hand to citizens willing to fight corruption in public bodies and government agencies.

A massive walk of 240 Miles is being organized to protest against corruption in India. "In recent decades, corruption has grown both in terms of geographic extent and intensity. We want to empower citizens by encouraging volunteerism and help them to tackle corruption head on. More than 30 cities globally are walking on 26 March in support. In Bangalore, we are walking 11kms, starting from Sirsi Circle and ending at Gandhi Statue, MG Road," says Sumit Gupta, who is organizing the march in Bangalore.

He adds, "In the last few months, the country has witnessed eruption of a number of scams which is affecting India's growth potential. Our country can reach its social and economic development potential only if corruption is tackled now. The aim of this walk is to demand the enactment of Jan Lokpal Bill which has been drafted to tackle the scourge of corruption. Though we have Lokayuktas, they are often not provided with independent investigative machinery making them mostly dependent on the government agencies,"

Around 11 cities in the US, 12 in India and many more across the globe are walking in support. This walk is supported by various NGO's and organisations like India against Corruption, Saaku, 5th Pillar, People for Lok Satta, Youth for Better India. "There are over 500 people joining us for this walk. We've also invited freedom fighter H.S. Doraiswamy to walk for the cause. Though he may not be able to walk the entire distance, he has pledged his support for us. Through the walk we will be visiting some historical monuments like Town Hall, Banappa Park, Mysore Bank, Freedom Park, Vidhan Soudha," says Sumit.
---
NRKS TOUCHING BASE

HOME IS WHERE THE HEART IS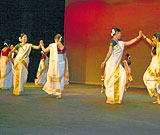 The roads outside will not be caressed by the droopy, long leaves of tender coconut. But the smells and sounds of a distant Kerala seem to cross all lands and seas apart to reach their doorstep every morn.

Malayalees staying abroad celebrate their home state on every occasion, small or big.

The new gen Mallus are hooked onto the internet to share their thoughts of dear Kerala and be a part of it from far away. Social networking sites see many a NRK forum discussing at length the local current affairs with as much passion and expertise as that of a local Mallu. Fraud Mallu, an online community in Orkut, has a handful of threads on current affairs and recent Malayalam movies.

The NRI communities abroad have been known to celebrate the local festivals with such splendor and grandeur, much ahead of their relatives back home. Take a look at the MANCA (Malayalee Association of Northern California) website and witness the joy of celebrations in pictures — Onam 2010, Christmas and Kerala Day.

The World Malayalee Council is having a family get together at Sharjah Indian Association Auditorium on March 25, while the Canadian Malayalee Association is organising a cultural festival on May 14. The Greater Atlanta Malayalee Association (GAMA) is planning a Nirthya Bharathi on April 9 and a GAMA picnic on May 14.

More young hearts may seek a land afar every passing year. But roots of birth and childhood memories grip their young minds so much, that it ties them down very deep to a land they truly call their home.
---
EXEMPLARY CONDUCT

Punjab NRI in Japan refused to return back to India, wishes to rebuild damaged country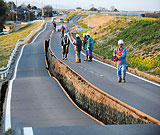 Japan Earthquake 2011

Amidst nuclear crises in Japan, which was increasing day by day, a native of village Longowal just 10 kms from here, who was living in Japan from the last 15 years, is not willing to return back to India and determined to take the risk in building up a new Japan with his Japanese family.

Talking to Punjabnewsline.com on phone, Harjinder Singh, who was working in a cardboard factory at Yashio in Saitama, 50 kms away from Tokyo, told that on march 11, when the catastrophic earthquake hit the country, he along with other employees were working in their factory but they carry on with their work as they were quite habitual to earthquakes which hits the country 4-5 times in a week.

Within no time, the power supply was disrupted and the people started rushing out of their houses and the entire mobile network collapsed, he added.

He further told that for the next two days, there was huge shortage of eatables and other necessities at the stores, even petrol was not available for 4 days but things started getting normal now except power supply, which discontinued for three hours in the morning and for the same period in the night.

Harjinder Singh, who was staying with his Japanese wife, Yoko, and ten year old son, wants his parents and relatives back home to stop panicking while his 70 year old mother, Kulwant Kaur, always looks at the television about the future developments and wants his son to return back to India with his family.

She told that as she listened to the news of Tsunami hits Japan, they were in a state of shock for two days until; their son calls them and told them about the well being of their family.
---
FAIR AND UNFAIR

NRI Model Accuses Australian Agency of Racism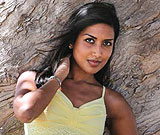 Kema Rajandran

An Indian-origin model has accused an Australian modelling agency of racial discrimination as she is not a Caucasian, media here reported. According to a report in the local daily 'WA Today', 25-year-old model Kema Rajandran was told by a Perth-based modelling agency that her work chances were "limited" in the country because she was not Caucasian.

After living and working as a model in the UK for two years, Rajandran e-mailed a short biography and photos to Chadwick Models in Perth recently, and was "truly disheartened" at the response she received a short time later.

"We think you are very photogenic and would be suitable for our Casting Division," the email from the academy coordinator read. "Please note however that as you are of non-caucasian heritage that your work opportunities in Perth would be extremely [sic] limited."

However, Chadwick's Perth manager Tanya Muia said she was "gob-smacked" that the agency could be labelled as racially discriminating against Rajandran, and that they were simply relaying her chances of finding work in a tight Perth modelling market. "This is just ridiculous. I don't see that this is race related," Muia said.
---
WORLD KANNADA MEET

Kannada kindles universal kinship

The World Kannada Meet concluded in March with a call for conducting a survey on Kannadiga non-resident Indians (NRIs).

"About one lakh Kannadigas live in the US alone and there are over 60 Kannada associations. But there is no clear data on where exactly they are, what is the demography or what is their profile. It's high time we conduct a census of Kannadiga NRIs as there is not much information available on those living in the US as well as other parts of the world," said Dr Keshav Babu from the Kannada Koota in Northern California.

SK Shyamasundar, editor of Thatskannada, an online news portal, said that only by obtaining census data of Kannadiga NRIs, one would be able to draw the roadmap to connect them with their motherland and involve them in various development activities.

"There are many Kannadigas who are contributing to the development of Kannada in their own way. There is, for instance, a Kannadiga in Oman, who has staged 600 plays in Kannada. We need to bring such people under a common forum," he said.

Dr Neeraj Patil, a Kannadiga and mayor of Lambeth in London, said the three-day meet raised the confidence level of every Kannadiga around the world. The huge response to the meet indicated that the language faced no threat.
---
HONOUR

Indian Americans Honour Chief Judge Raymond Drearie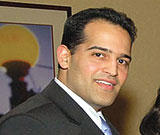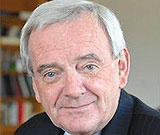 Samir Chopra Raymond Drearie

Samir Chopra, President–Elect of Indian Americans of New York recently honoured Chief Judge of the United States District Court the Honorable Raymond Drearie at a ceremony in New York City. Judge Drearie has dedicated a life to public service previously serving as the United States Attorney for the Eastern District of New York and currently as the Chief Judge.

Samir Chopra mentioned "there are few individuals in public service who have as accomplished a record as the Honorable Chief Judge and our community is benefitted by his support of diversity and minority communities. Judge Drearie is member of the Federal Bar Council and before becoming a Federal Judge served as Chief of the Appeals Division and later Chief of the Criminal Division, at the United States Attorney's Office for the Eastern District of New York." Samir Chopra, a marathon runner and triathlete, past recipient of the Walter Upjohn Award has served in the past as Director of the South Asian Bar Association, Trustee of the Hindu Center in New York and Director of the Indian American Committee, after completing his education at Emory University, INSEAD (France) and at Harvard.
---
BATTLING GRAFT


Canada NRIs back Anna Hazare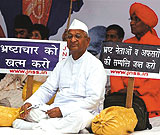 Anna Hazare

Non-resident Indians in Canada have come out in support of Gandhian leader Anna Hazare for his fast unto death demanding the enactment of a comprehensive Jan Lokpal bill to eradicate corruption in India.

"We Indo-Canadians fully back Anna Hazare's action to salvage India's reputation. The country's image has been sullied by corruption. Commonwealth Games, 2G and housing society scams are the latest in the long list of big scandals in India. As a person of Indian origin, I am very disturbed and feel ashamed of the rampant corruption in my ancestral land,'' Vancouver-based social activist Balwant Sanghera told IANS.

"We want to see a great image of our ancestral land and we feel proud every time Indians do well - like this World Cup victory. Being an honest person, Manmohan Singh should quickly accept Hazare's demand for tough laws to deal with corruption. The whole of India should support Hazare's fast for a great cause,'' he said.

Supporting Anna Hazare's fast, former Canadian health minister Ujjal Dosanjh said, "I commend what this great Gandhian is doing and the Indian government should pay heed to his agitation. The kind of support he is getting shows that people are fed up with corruption and looking for a change.''

Dosanjh, who became Canada's first non-white premier (chief minister) when he was elected to this top post in British Columbia province in 2000, said, "More than laws, India needs to end the culture of corruption. So, I would urge Anna Hazare to start a movement to change Indian values to end the culture of corruption.''

Toronto-based physician Birinder Ahluwalia, who runs one of the biggest diagnostic centres in Canada, said he is saddened that "a progressive country like India is still marred by this social ill.''

Supporting Hazare's agitation for eradication of corruption, he said, "Corruption is a plague that is hindering India. Almost all developed countires have the lowest corruption Index and boast institutions that are just and fair, and India should learnt from these countries to attain a respectable status in the world.

"By getting rid of corruption, the trickle-down effect of economic miracle that India enjoys today will end and one will then see all Indians benefiting from economic gains and coming generations can boast of a nation that is living true to its potential.''

Former Cricket Canada CEO Atul Ahuja told IANS: "All Indians should come out in full force to support Anna Hazare. He is rightly saying that anti-corruption laws should be so strong that they put the fear of God in you. Strip the corrupt of all their dignity and make many more examples of Harshad Mehta."

Ahuja said investigative agencies should never be under government control as is the case in India now. "I hope Anna Hazare's fast is the new beginning for India.''