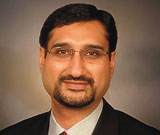 Jaswinder Ahuja: Innovator
Jaswinder Ahuja once spent time at Silicon Valley polishing his IT skills. Today, as its managing director he has led Cadence India to a firm that has 1,000 employees and is much valued for its innovations. Cadence has turned into a good example of why the world respects India's IT revolution. But there is a deeper story here, one that combines knowledge and values. Men like Ahuja, alumni of such old institutions like the Banaras Hindu University (BHU), blend a powerful knowledge of modern, chip-churning technology with ancient value systems that institutions like the BHU like to futher. Like, for example, helping those who are needy and underprivileged. As he said recently at a charity dinner: "If millions continue to languish in poverty, then the Indian growth story isn't going to come off really. We need to look after sections of our society that cannot look after themselves." He spoke to Sayantan Chakravarty soon after
Please tell us about some of the strategic R and D partnerships that you have established for Cadence, as well as the R and D globalization programme while you were based in San Jose…
In 2002-03, we tied up with one of our largest customers at that point in time, saying that the rate at which technology is advancing in the semi-conductor world, solutions for the next generation problems will come from a deeper understanding of multiple domains in the value chain. And so collaboration became the key. We worked with very large customers, they provided us insights into other aspects of the value chain where we did not have expertise in. We were collaborators, and some path-breaking technology came out of it. It was an effort I actively managed to pursue for 2 years, and the overall thing lasted for 3.5 to 4 years.

And Cadence has leapfrogged since those days…
Actually Cadence was at its peak in those days, both those two things came at the same time. I was posted in the US for 18 months, and while I was there after having built up India operations quite successfully and having been well recognized by the CEOs and others in the company, I was open to discuss a business case not just for India, but other sites globally. We brought in a rich pool of talent and customer ecosystems. So as part of our plans to evolve, we started operations in Russia in April 2004, and later the same year we started in China. We also had an operation going on in Taiwan since the late 1980s, which we were about to wind down. We said no to it, and we pursued that site as well.
You've had an exciting academic career. Please tell us about your growing up years, and take us through your student days in Varanasi…
I am originally from Delhi, born and brought up here. Did my last five years of schooling at Chennai (class 8 to 12). Chennai exposed me to cultural diversity, initially, in the late 1970s, it was a huge culture shock. From there I went to the Banaras Hindu University for electronics engineering through the joint entrance for IITs. It was a wonderful experience. There was this huge campus. At the end of it was a little oasis called the IT which was much like any other IIT. It was a confluence of multiple experiences, you got to experience a little of the BHU charm, its rich heritage. It was about stretching your horizons, and was much like the US Army motto—Be all you can be. It was a great experience on multiple fronts.

Taste of China: At Shanghai
After all these years, do you find whether the campus is still maintaining its tradition?
BHU is definitely doing so. Through the occasional sound byte one gets different messages, but there is something truly magical about the place. It is alive. There is diversity of learning. I go back periodically, and you can feel all this once you step inside the campus.

India's global image as a software giant has come about in the last decade and half. What has been Cadence India's contribution towards the growth of this image?
There are many different ways of looking at it. One of them is that we were among the very first MNCs to start operating in India. We often heard that Texas Instruments was the first IT company to set up base in India in 1985 at Bangalore. But we started in 1987 at Noida. I can easily claim that we have actively advised at least 20-30 MNCs that have started in India. I would say our contribution towards the growing industry is manifold. Within our industry we are well known, people know Cadence is successful, so they believe they too can make the right moves. In the end the brand of the country rests on its people and it is the Indian diaspora that travels or spreads the word. Or it is the NRI who move to the US and continues there, that spreads the word. It has helped that we've had some excellent talent passing through Cadence. Lot of our alumni have gone off and started their own companies.

Somewhere you said that the "simpler an electronics device seems to be, the more complicated the engineering process that created it…" Can you elaborate on this?
See simplicity is about the user experience. The key thing to remember is that the more sophisticated hardware and software technology that goes inside, it makes the user experience more intuitive and simple. I'll give you a current example. We've had multiple generations of evolutions of smart phones, and you would've seen the phone shrink from a regular keyboard to a qwerty keyboard to touch screen with multiple zoom pan with all kinds of fancy widgets on it. That has been enabled by more sophisticated technology where more and more user experience is capturing more sophisticated interface and more powerful computer capability. We don't realize that something like touch screen requires more computing ability. You zoom a picture, but there is a lot of computing that happens inside. Simplicity is captured by the richness of the computing technology. So more intelligence you see in gadgets is enabled by the advancement of technology.

Today, returnees from abroad can have a hard time getting a good job. Your comment on this…
I think you have to see at the evolution of the industry. There are a few companies that existed in the 1980s, the HCLs were there but they were not doing any serious kind of R and D. They were doing lot of services, and manufacturing, sales-support kind of stuff. So if you go back to the era of 1990s, and you wanted a seasoned manager, that animal did not exist in India. So at that point in time, they all went to the USA, and nobody wanted to come back because India was not happening. But India needed serious managers. It was a time when a bunch of young kids would get thrown into the deep end, and they had to swim or sink. If they could swim, there was more power to them. As the industry matured, that talent base got built up. So if you are an NRI coming back and competing for a certain kind of job, you are competing with five other guys who already have that skill set. Having said that some relevant skill sets are still not well developed by virtue of how the industry has evolved. For instance, do we have business leaders? Do we have the marketers? Do we have product architects—engineers who can define and be the architect of new products? The answers are no. The opportunities still exist for those who have acquired these skill sets overseas. But gone are the days when someone with 10 years in the USA will easily walk into the industry.

Cadence has been very supportive of institutions like CRY. Your partnership obviously develops from a deeper corporate philosophy of reaching out to the underprivileged and the homeless. Elaborate on this partnership please…
In our case it emerged out of a personal conviction of a group of individuals. Corporate social responsibility can take multiple forms, it can sometimes become a PR exercise that makes us look good, for us it wasn't the case. It started in 1997 when a group of people in the company that was committed to the cause began to spend considerable personal time and energy visiting orphanages, home for the aged, and teach at neighborhood schools that underprivileged students would attend. We found that very quickly we had 40-50 people. They were willing to spend their own money, pool money to rent a bus and take the kids out for a picnic, for instance, or take them to the zoo where they could learn a little bit. It all adds up, there is learning, excitement, longing, and then it drives you.