BRAIN GAIN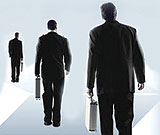 NRIs return, MNCs spoilt for choice
Non-resident Indian (NRI) professionals are starting to come back to home and multinational companies are now spoiled for choice in picking from the cream of attractive resource pool of India, says a MyHiringClub.com website survey. Senior human resource personnel and top management of 237 employers and 690 recruitment consultants were queried about their NRI professionals hiring intentions and trends in present quarter vis-a-vis the last year and their views about the whole year. All companies and consultants are associated with MyHiringClub.com. The survey was conducted across 14 industry segments that included seven Indian cities A lot of high value NRI professional recruitment is likely to take place in this year and in the coming few years. For NRIs, this clearly underlines the fact regarding advantages of returning back to India outweighing the disadvantages by far.Recent economic growth in India with many good opportunities has fuelled the NRI thought process to head back. In addition to that, many US companies are opening their offices in India and hiring more to target the growing market in Asia.
---

GLOBAL THINKING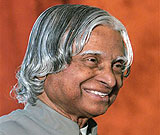 India needs large number of creative leaders: Kalam
Former president A. P. J. Abdul Kalam Tuesday said India needs a large number of creative leaders to become a developed nation by 2020. 'National economic development is based on competitiveness. Competitiveness is powered by knowledge. There is a need for creative leadership and a creative leader means he should be a mentor,' Kalam said during a programme organised by the Calcutta Chamber of Commerce here. 'We need a large number of creative leadership. Knowledge is the primary source of empowerment. Ability to develop knowledge infrastructure is the key factor to develop a knowledge society,' he said. He said that to be a developed nation by 2020, India should attain and then maintain 10 percent growth in its Gross Domestic Product (GDP). 'To be a developed nation by 2020, India's GDP growth rate should be 10 percent (per annum) and it should be maintained,' Kalam said. Corruption-free society, physical and economic connectivity in the rural areas and stress on micro-finance and small-scale industries were also important for the country to be a developed nation, he added.
---

ASSAM IN ENGLAND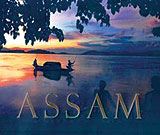 Celebrating Assam at Nehru Centre
As a part of "Celebrating Assam" in collaboration with Assamese community, Rini NRI Co-ordinator for UK, the Nehru Centre (the cultural wing of Indian High Commission) on June 11 invited Lord Dholakia & Lady Ann, Dr. Christopher Young, Head of World Heritage and International Policy, Elizabeth Darcy. Britain's Tea Poet, Jitendra Kumar, First Secretary (Consular & Community Affairs) Indian High Commission , Amit Roy, well-known journalist, The Daily Telegrah & Eastern Eye, Ravi Sharma Executive director of Sunrise radio and television - (the biggest Asian Radio station in the world) Jasminder Kasturia. (Counsellor & Political) Indian High Commission, Mrinal Talukdar, Foundation secretary to kaunch his coffee table book Assam along with Ranjit Gogoi's Bihu troupe.Jasminder Kasturia and Rini Kakati welcomed the audience. The meeting started with lighting of the lamp by Dr. Christopher Young, Mrinal Talukdar, Lord Dholakia, Amit Roy, Ravi Sharma and Bhuban Baruah. The seminar was chaired by well-known journalist, Amit Roy, The Daily Telegrah shared the illustrated talk on Assam. The coffee table book was launched by Dr. Christopher Young. Amit Roy invited the speakers to the floor starting with Lord Dholakia who spoke highly about his trip to Assam in 2005. Shri Tarun Gogoi Chief Minister of Assam send a good will message both to House of Lords and Nehru Centre.Dr. Christopher Young praised Assam and his experience by looking at the book. Although he has not been to Assam like Lord Dholakia. Now he is prepared to visit Majuli to finish his project.Jitendra Kumar, First Secretary (Consular & Community Affairs) Indian High Commission, who spend his time in Assam as a 9 year old mention how beautiful Kaziranga and Assam. And promised to bring Assam Tourism to the world stage.
---

GHADAR PARTY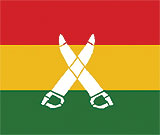 NRIs plan film on Ghadar Party
Coinciding with the centenary of Ghadar Party, some American Punjabis are out to showcase the lives of Ghadarites, including legendary martyr Kartar Singh Sarabha, in a celluloid form. Ghadar Party was formed away from India in USA in 1913 with a motive to get India out of imperial forces' clutches and many Ghadarites had later moved to India.Now, towards its centenary year, a Punjabi film "Ankheele soorme-Gadri babe" (self-respecting brave Gadarites) is being planned as a befitting tribute to the brave soldiers of India's freedom struggle. The film is to be completed before 2013.According to California-based Punjabi activist Sukhdev Singh, the brain behind the project, "the film will shed light on the lives and struggles of Ghadarites, how they formed the party away from their motherland and how they contributed to India's freedom struggle." The film, to be directed by well-known director Ravinder Ravi, will highlight the rare aspects of the lives of Ghadarites, said Sukhdev, who is also commissioner of libraries of Contra Costa county in California.The film would mainly focus on the lives of Kartar Singh Sarabha, Baba Sohan Singh Bhakna, Lala Hardyal, Harnam Singh Tundilat, Baba Gurditt Singh and of course Bhagat Singh, apart from other Ghadarites, Sukhdev said.The film would be shot at historical Yugantar Ashram of San Fransisco, then headquarters of Ghadar movement, Stockton Gurdwara, Sacramento and Yuba city of California. NRI Punjabis, specially about 200 families of Ghadarites' descendants, presently residing in USA and Canada, are being approached to play an active role in this project, Sukhdev was quoted saying.Sukhdev, who runs 7-11 stores in California, has been visiting India to study the life sketches of Ghadarites, specially Sarabha. Shaheed Kartar Singh Sarabha Memorial Trust, USA, Bhagat Gurditta Ji International Charitable Organisation, California and Sarabha village-based foundation will sponsor the film, to be made at a cost of about Rs 10 crore, he said.Sukhdev, who heads Bhai Gurditta Organization and Dr Jaswant Singh Dhillon, head of US-based Sarabha Trust, have chalked out various programmes in US and Canada for funding and exhaustive research is on to put different elements of the historical film in place.
---
CWG 2010

CWG scam: HC dismisses bail plea of Kalmadi's close aide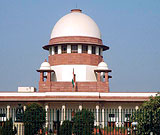 The Delhi High Court today dismissed the bail plea of CWG Organising Committee Secretary General Lalit Bhanot, accused of favouring a Swiss firm in a contract that led to a loss of over Rs 90 crore to the exchequer."I find no merit in the bail application moved by the accused Bhanot. Therefore, his bail application is dismissed," Justice Mukta Gupta said.CWG OC chairman Suresh Kalmadi''s close aide, Bhanot was arrested along with OC director General V K Verma on February 23 for striking a Rs 107 crore deal with a Swiss firm -- Swiss Timing Omega in procuring the Timing, Scoring and Result (TSR) System for the Commonwealth Games held last year.Earlier, Special CBI Judge Talwant Singh had also dismissed Bhanot''s bail plea.In the charge sheet filed on May 20, CBI named Kalmadi, Bhanot, Verma and eight others including two companies.According to the charge sheet, the accused allegedly awarded the Rs 141 crore-contract to the Swiss firm to install a TSR system for the Commonwealth Games at an exorbitant cost, causing a loss of over Rs 90 crore to the exchequer.All the accused have been indicted for various offences, including those of criminal conspiracy under Section 120(B), cheating (Section 420), forgery (Section 468 & 471) of Indian Penal Code and the Prevention of Corruption Act.CBI said it might file a supplementary charge sheet, if need be, as further investigation is on and certain aspects are yet to be probed.
---
SPIRITUALITY

Construction of Guruvayurappan Hindu Temple in Texas moves ahead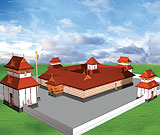 Construction of Sri Guruvayurappan Temple in Houston (Texas, USA) has entered second phase.According to reports, Temple organizers are aiming to build this grand temple based on the architectural and ritual features of Guruvayur Devaswom of Kerala (India) by summer 2013 and claim that when completed, it will be the first of a kind Guruvayurappan temple in western world. Second phase will also include a community center. It recently conducted Shadhadhara Prathishta, a ritual milestone, and buried a time capsule. Phase three will bring more accomplishments. Meanwhile, Hindu statesman Rajan Zed, in a statement in Nevada (USA) today, applauded efforts of temple-project leaders and Houston area community to realize this wonderful Hindu temple and community center.Rajan Zed, who is President of Universal Society of Hinduism, further said that it was important to pass on Hindu spirituality, concepts and traditions to coming generations amidst so many distractions in the consumerist society and hoped that this temple complex would focus in this direction. Zed stressed that instead of running after materialism; we should focus on inner search and realization of Self and work towards achieving moksh (liberation), which was the goal of Hinduism.Kerala Hindu Society, a non-profit organization established in 1983 but whose history goes back to 1979, has acquired 4.8 acres for this project and architect Kanippayyur Krishnan Nampoothiripad andThanthri Karianur Divakaran Nampoothiri are reportedly associated with it. Sasidharan Nair, Somarajan Nair, Sathyan Pillai, and Muralee Kesavan are President, Vice President, Secretary and Treasurer respectively of the Temple Board. Currently the Temple, which opens at six am every day, besides daily poojas, also holds monthly Ganapathi Homam and Bhagavathi Seva and weekly bhajans. It also offers various religious services, like Annadanam (which costs $251), Vahana Pooja, and organizes Malayalam and religious classes. Guruvayur Devaswom, abode of Lord Sree Guruvayoorappan at Bhoolokavaikundam, about 29 kilometers from Thrissur (Kerala), is a well known pilgrimage site in India, where the presiding deity is MahaVishnu. According to the legends, the idol worshipped here is more than 5,000 years old. Guruvayur is a form of Krishna. Another $6 million Guruvayurappan Temple is also planned in Brampton (Ontario, Canada). Incorporated in 1837, Houston, which houses NASA Johnson Space Center, is the fourth-largest city of USA. Annise D. Parker is the Mayor. Hinduism, oldest and third largest religion of the world, has about one billion adherents.
---
GREEK TRAGEDY
Nearly 2,000 Indians quit jobs in debt-hit Greece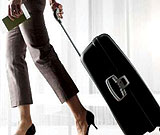 As the Greek parliament approved a multi-billion Euro asset sale that prompted headlines of 'Greece, a nation for sale', nearly 2,000 Indians working in various sectors have left the beleaguered country amid riots and major job losses.The assets for sale include 39 airports, 850 ports, railways, motorways, sewage works, two energy companies, banks, thousands of acres of land, casinos and the national lottery. The sale is intended to raise 50 billion Euros to help pay back the country's 110 billion Euro bailout debt. Nearly 2,000 Indians have left Greece in recent weeks, according to Madhur Gandhi, a shipping businessman in Athens and president of an Indian community organisation.Indians are among many south Asians who have left Greece following riots and major job losses in recent weeks. Gandhi told: "Lots of factories and shops were closed and our people lost jobs.Agriculture workers were also affected but most seriously affected were the construction workers. About 1,000-2,000 Indians have gone back to India." Most of the Indians who have returned worked in the construction industry, which has suffered much in the ongoing financial crisis.He said that out of about 30,000 Indians in Greece, only 18,000 were legal immigrants. The vast majority of the community were agricultural workers employed on various Greek islands while only a couple of hundred lived in Athens.Indians working in the agriculture sector were less affected by the riots in Athens because most of them work outside the capital, Gandhi said, and added that the local people had much respect and affinity for the Indian community. According to Gandhi, Indians were also returning home from Spain and France , which have also faced the impact of recession and job losses.He said the Indians were not going elsewhere in Europe for jobs but were headed back home. Greece's finance experts hope that Chinese investment will bail the country out. Severe austerity measures prompted by the debt crisis have already sparked riots and strikes in Greece.
---
EDUCATION

Govt scraps varsity for PIOs/NRIs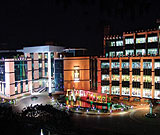 The Rs 600 crore university for Persons of Indian Origin (PIO) has been scrapped by the Centre. The Manipal Academy of Higher Education (MAHE) had been selected by the Ministry of Overseas Affairs to set up the university during 2008 after the idea for an exclusive university for PIOs/NRIs was first mooted by Prime Minister Manmohan Singh during the Pravasi Bharatiya Divas in 2006. MAHE Trust, after being awarded the project, had planned to start this university by 2012.The objective of the project was to have a multi-disciplinary university with seats for PIOs. The universities in the country face many restrictions and are subject to regulations in admitting PIO/NRI students. Most universities are even said to be wary of providing these students with the courses they opt for. As of now, a university is allowed to reserve only 15 per cent of the seats for PIO/NRI students.Manipal's project was challenged by one Charitable Educational & Welfare Society (Kadammanitta), Pathanamthitta district, in Kerala, and Kerala state that filed a writ petition in the HC of Kerala seeking direction from the court to quash the letter on the university and such other directions. The plan is, hence, said to have fallen through for the moment. According to a statement from Ministry of Overseas Indian Affairs to MAHE Trust (which was supposed to put up the university), the advisory board felt that the proposed PIO / NRI University as also more such universities which may be envisaged, should be established under an Act of Parliament as contrasted to the existing Legislative framework. (Section 3 of UGC Act). "After the bill is enacted a fresh expression of interest would be invited for the proposed PIO/NRI University, as also more such University's which may be envisaged. Hence, the invitation of expression of interest and letter informing MAHE Trust about the decision to entrust the task of establishing the proposed PIO/NRI University become infractions and government does not propose to proceed with this."MAHE was supposed to develop the university in two phases, on 200 acres of land. MAHE had even acquired land for the purpose. The multi-disciplinary university was expected to be self-financed. Manipal was also supposed to reserve around 50 per cent of the seats for PIOs, 15 per cent for NRIs and the rest for Indian students. In the first phase, the PIO / NRI University had planned to offer courses in engineering, information technology, humanities, biotechnology and Masters in Business Administration.Manipal had then said a medical college with 100 seats, attached to a multi-specialty hospital, would be set up. The university was expected to be run by a special trust that would also have NRIs as trustees. To emphasise the status of the university, even the fee was to be in foreign currency. Even Indian students were expected to pay in foreign currency. Around 25 million PIOs are scattered in over 130 countries. At any given time, over 40,000 foreign nationals (including PIO/NRIs) from about 100 countries study in India.Senior officials of Manipal Group are hopeful that as and when the Act is passed in the Parliament, they will be the front runners if a new tender is called for. "Manipal is a very strong candidate and could be given the chance... as it is among the only fewIndian institutions that has the experience with running institutions in multiple countries for such a long time," a senior official from Manipal group said.Manipal runs institutions in Nepal, Malaysia and Antigua in the Caribbeans.
---
APPOINTMENT

Indian to Head NY Dental Body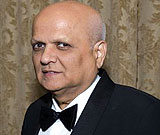 In an historic first, Professor Chad Gehani of New York University assumed the office of President of the New York State Dental Association (NYSDA) which represents over 13,000 dentists in the State. The NYSDA's long line of presidents began in 1868. Gehani becomes the association's first president of Indian descent. Born in Kurla, Mumbai, he declares emphatically, "I am a very proud American who is made in India."Gehani's top priorities will be to break down the barriers in oral care and make it available to all cross sections, particularly underprivileged New Yorkers. This he plans by improving upon the Medicaid system, advocating for equal treatment of all dentists practicing in the United States, mentoring young dentists to take on the leadership roles to create strong future leadership.Gehani has been an active member of organized dentistry at all tripartite levels. He has served in the past as president of the Queens County Dental Society, as a long standing member of the Queens County Dental Society Board of Trustees and has been a past director of the Greater Long Island Dental Meeting.On the national level, he has served the American Dental Association as an ADA delegate beginning in 2000.
---
BUSINESS

51 per cent FDI in Multi Brand Retail
Road Clear for Walmart, Carrefour
Consumers will soon have more options to choose from as a senior Government body—Committee of Secretaries (CoS)—agreed to open up the retail sector. The CoS has recommended a 51 per cent foreign direct investment (FDI) in multi-brand retail formats. This will open up doors for retail giants like Walmart, Carrefour and Metro AG who've been eyeing the Indian market for some time. The panel has proposed a minimum investment of $100 million. The cabinet will now take a final decision. The CoS also recommended that FDI should be allowed only 36 large cities which have population of over 1 million. There was, however, no official confirmation on recommendations of the CoS. The CoS meeting, attended by 10 secretaries, deliberated on the issue for nearly three hours. It is understood to have rejected a proposal that stores with FDI should be asked to sell at least 30 per cent of their goods to small retailers. A few secretaries favoured opening the sector for FDI up to 49 per cent only, while the majority favoured 51 per cent. The CoS recommendations came after about a year of the Department of Industrial Policy and Promotion (DIPP) floated the idea of opening the sector for FDI. While the CoS has given its recommendations, the Union Cabinet would have to vet it before FDI could be allowed into the sector. India has already allowed FDI of up to 51 per cent in the single brand retail and 100 per cent in cash and carry format of the business.

---
RECOGNITION

Indian Americans Honor Senator Zeldin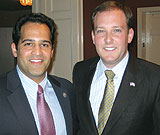 Samir Chopra, President- Elect of Indian Americans of New York, recently co-hosted a reception in honor of Senator Lee Zeldin in New York City. Samir Chopra said, "Senator Zeldin is strong advocate of the Indian & Asian community who strongly stands for higher education, family values and fiscal responsibility in government – all the same values we share as a community." Senator Zeldin currently serves on the Senate Judiciary; Homeland Security & Investigations and Government Operations Committees in the Senate and he was recently appointed Chairman of the Senate Standing Committee on Consumer Protection. Samir Chopra said " A true chamption for tax payers" -Senator Seldom recently wrote legislation and passed Senate Bill; S.1919; which calls for a Constitutional amendment requiring a two-thirds "super majority" vote in both the Senate and the Assembly in order to increase any state taxes or fees." Senator Zeldin also is the sponsor of legislation to ban protests at Military Funerals (S.3901)Samir Chopra, a marathon runner and triathlete; past recipient of the International Walter Upjohn Award who has been honored by the United States Senate, NYS Governor and the United States Congress has served as Director of the South Asian Bar Association, Trustee of the Hindu Center in New York; and Founder of the first Indian American fraternity in the United States, after completing his education at Emory University, INSEAD ( France) and Harvard has worked formerly for the Chief Judge of the United States District of New York.
---
Diaspora Business: SPECIAL REPORT
INDIA AND TRINIDAD AND TOBAGO
FORGING CLOSER TIES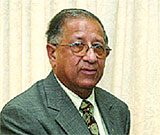 Mr Deo Gosine
Chairman of the India Trinidad and Tobago Chamber of Industry and Commerce, Mr Deo Gosine, made some valid points at Port of Spain recently. His audience included Minister for Overseas Indian Affairs Vayalar Ravi, Indian High Commissioner Malay Mishra, Trinidad and Tobago ministers Stephen Cadiz, Surujrattan Rambachan, Chandresh Sharma, Rupert Griffith and of course leading members of trade and industry from both the countries.
Some of the major points he made include:
• Secretary General of the CARICOM Edwin Carrington advised all member nations to look closer to India for increasing trade and commerce.
• We should be adding to our traditional partners of US, UK and Canada to start establishing a new relationship with the largest democracy and an emerging super power.
• We know that Incredible India is halfway around the world, but India has more in common with us, other than a mutual love for curry.
• India has a democratic Parliamentary form of Government, an established judicial system, language commonality and more.
• ITTCIC urges you to take a closer look at the new India, an India which is an IT superpower, an India which is acquiring more international patents per year than all the Arab Countries combined, an India with more than 300 million person entering middle class, an India which will be graduating nearly one million engineers per year, an India which is developing IT and Process Controls for every type of industry, an India which has no intention for hegemony around the world and the list goes on. But what is important, India has a billion plus consumers with the need for every type of goods and services imaginable in large quantities and it is up to us to help India fill those needs.
• What we are seeing here is an opportunity for a healthy two way trade. Trinidad and Tobago is a natural gas rich nation and as such opportunities exist for us to sell LNG. Fertilizers, Petroleum Products, Gas Downstream products like plastic, feed stock, asphalt and the asphalts products.
• In manufactured goods India can be a source for our consumer goods, agricultural machinery, transportation equipment, hardware. API pipes, valves and fittings, computers and more. India has developed its agricultural industry to the point of self-sufficiency using small holdings concept and today India can be a proven supplier of this knowhow.
• In Small and Medium size enterprises, India has developed and perfected these concepts which can be emulated in all of our Island States.