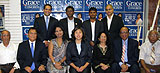 Seated: SM Kathuria, Dr. Parveen Chopra, Dr. Nita Jain, Honorable Grace Meng, Roshan Gera, Dr. B Mehta Standing: Samir Chopra, Kris Ram, Amit Shah, Neil Ojha
Community Leaders Honor Grace Meng
Leaders of the South Asian community met to laud the accomplishments and support Grace Meng – poised to be the first Asian American elected as a member of Congress from the State of New York. Ms. Meng currently serves in the Assembly on the Banking, Small Business and Labor Committee and if elected will be replacing Congressman Gary Ackerman as leader in the 5th Congressional District. Mr. Ackerman gloriously served for the past three decades and leads the Congressional Caucus of India and Indian Americans.
Samir Chopra said, "Grace's public service record is incredible as she has championed the needs of our community and selfless fought for the rights of the underprivileged, it is our privilege to have able leaders headed to Washington to represent our community." Dr. Parveen Chopra, Said "Ms. Meng comes from a family where sacrifice and community service has been ingrained in her since childhood, we look forward to her serving the Queens community with distinction."
---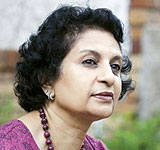 Another Indian makes it to American Administration
It was a proud moment for all the Indians when Ranne Ramaswamy, an Indian American, was appointed as a member of the esteemed National Council of Arts by US president Barack Obama.
US President Barack Obama has appointed another Indian American to a key administration post, by announcing his intent to nominate, Ranee Ramaswamy, as a member of the prestigious National Council on the Arts. "These dedicated and accomplished individuals will be valued additions to my Administration as we tackle the important challenges facing America. I look forward to working with them in the months and years ahead," Obama said in a statement as he announced the nomination of more than half a dozen key administration posts.
Founder and Co-Artistic Director of the Ragamala Dance Company, Ramaswamy has been a master choreographer, performer, and teacher of Bharatanatyam dance since 1978.
Her work has been commissioned by the Walker Art Center, American Composers Forum, and the Minneapolis Institute of Arts, and has been supported by the National Dance Project and the Joyce Foundation.
Ramaswamy's tours have been highlighted by the Kennedy Center for the Performing Arts, the American Dance Festival, and the National Centre for Performing Arts in Mumbai, India. Among her numerous grants and awards are 14 McKnight Fellowships, a Bush Foundation Choreography Fellowship, and an Artist Exploration Fund grant from Arts International.
---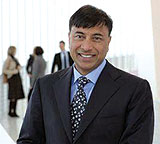 Steel Mittal jolted by Steel Minister
NRI LN Mittal, fondly known as Steel Mittal, was asked to begin his deferred projects on Indian soil as soon as possible by Indian Steel Minister Beni Prasad Verma for he felt his acts are injurious to India and its government.
"He should stop maligning India and the Indian government. Why is he not beginning work on his projects," Verma said.
Mittal, chairman and CEO of world's largest steel company, ArcelorMittal, had said in New York in middle June "Industrialisation is an important part of every major economy's development and by risking progress... India is potentially condemning hundreds of millions to remain in poverty longer than previously anticipated".
When asked about the problems being faced by Arcelor Mittal with regard to land acquisition in Jharkhand and Orissa, the steel minister said, it is a state issue. "In any case, Mittal never contacted me," he remarked.
He said the central government would extend cooperation if ArcelorMittal wants to go ahead with its India plans. Verma said South Korean steel major Posco is now making progress in its $12 billion projects to set up 12 million tonne steel plant in Orissa.
"Those who want to go ahead, they like Posco are making progress," the minister said. ArcelorMittal is waiting for six years to implement its $30 billion projects mostly in Orissa and Jharkhand states.
Mittal had recently also stated that it may take his company another five to 10 years to start India projects. "We continue to experience difficulties in India. My belief is that the Indian projects may not see the light for five to 10 years," he had said in May.
---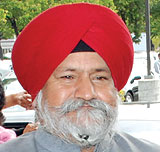 NRIs' body NAPA protests against value based custom duty on gold
Expressing anger at the enforcement of 45 year old custom law which NRI women could carry gold jewellery worth Rs 20,000 and men only worth Rs 10,000 without paying custom North American Punjabi Association (NAPA) has said that any stipulation should be of weight.
"It is ridiculous to apply this 45 year old stipulation about value of the gold when there is several fold increase in the prices," said NAPA president Satnam Singh Chahal. "Requests made by associations of NRIs have been ignored and India continues to charge custom duty based on the value of the gold instead of weight," he said.
He held that as per this rule an NRI women could carry only 7.1 gm of gold jewellery and men could take only 3.5 gm of the precious metal into India without being subject to customs charges. "This is a ridiculous proposition by the Indian law enforcers when it is common knowledge that an Indian woman generally wears gold ornaments weighing not less than 40-50 grams but now she can carry only a small ring without paying duty," Chahal argued.
"As per the new rules now an NRI carrying gold ornaments beyond the permitted limit will have to pay 10 percent of the value plus three percent of the duty as an education tax. Earlier, one had to pay only Rs 300 per10grams of gold jewellery. However, most homebound Indians who usually wear sizable amounts of gold jewellery were caught unawares at airports in India," he said.
Chahal said that as per the information received in the NAPA Office one lady was carrying some gold ornaments as a wedding gift for a close relative's daughter. She was shocked when she was stopped at the Green Channel at the Kochi airport and asked to declare the jewellery in her possession. This lady did not want to pay the heavy customs duty, so she decided to deposit the gold jewellery at the airport, which she would bring back when she returns to the United Kingdom next month, he added. In a statement sent to Indian media outlets Mr Chahal said the government of India has intentionally introduced this tax mainly meant for NRIs, especially NRIs who return home frequently. "This measure is illogical in the sense that the current duty-free import of gold and jewelry was fixed several decades ago, at a time when the price of gold was negligible," he said.
---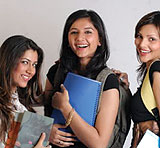 NRI quota slashed from 15% to 5%
The NRI quota in engineering colleges in AP was once the most sought-after by college managements and students. This year, however, it has no takers. Spurred by the state government's tighter norms on NRI-quota admissions to check malpractices like the sale of seats, the managements of engineering colleges are reluctant to offer NRI quota seats this year. In previous years, there was a heavy demand for NRI quota seats, especially in the top 50 engineering colleges. Here the managements used to fill seats at their discretion irrespective of the students securing merit in Eamcet or qualifying exam (10+2). This year, less than five colleges have applied to the All India Council for Technical Education (AICTE) to seek permission to fill NRI quota seats.
The state government has recently slashed the NRI quota from 15 to 5 per cent of seats. The 15 per cent NRI quota was part of the 30 per cent management quota in engineering colleges. With the government reducing the NRI quota to 5 per cent, the colleges will now have to fill 25 per cent seats under the management quota for a fee of Rs 95,000 per annum. For NRI quota seats, the fee prescribed is $5,000, which amounts to nearly Rs 3 lakh per annum. The revised norms stipulate that NRI quota admissions have to be made under the supervision of the AP State Council of Higher Education.
---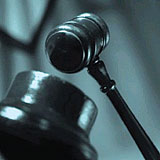 Platform called "Pleace India" formed for free legal support to NRIs in Saudi Arabia
A non-profitable non-political movement to help needy and poor Indians in Saudi Arabia has been formed. The Pravasi Legal Aid Cell will address the grievances of NRIs who have been suffering from mistreatment and harassment from various corners, the organizers explained.
Named as "Pleace India", the voluntary organization has called Indian embassy and the consulate for taking prompt and effective actions to ensure that legal protection and legal aid are enjoyed by the needy NRIs in the country.
"Pleace India" has raised need for the appointment of the local legal advisors in Indian diplomatic quarters in Saudi for ensuring the proper legal aid to its citizens. Indian diplomatic quarters are being collecting 8 Saudi Riyals from each Indian approaching for various consular services as welfare fund though which nearly 15 million Saudi riyal is already available at the disposal of the Indian authorities. The legal aid cell demanded the release of the amount and to utilize it for the welfare service of Indians in the country.
"Pleace India", registered with Supreme Court of India, is a forum under the leadership of charity workers and legal experts, taking steps to support such persons, in association with various social organizations. Indian expatriate community will get free legal advice/help from the Indian legal professionals.
---

Indian hand in London Olympics
In the successful bid and holding of the London Olympics beginning on 27th July, Lord Swraj Paul played a vital role.
NRI industrialist Lord Swraj Paul looks back with great satisfaction to his role in the successful bid for the Games and thereafter as the Chairman of the key Olympic Delivery Committee (ODC) tasked with acquisition of land running into hundreds of acres.
Seven years ago when the venue of the 2012 Olympics was to be decided, Paul was among the eminent Britons led by the then Prime Minister Tony Blair who went to Singapore to persuade the International Olympic Association (IOA) to allot the Games to London, which has been the venue twice before in 1908 and 1948.
"The competition was intense. Paris appeared certain to get it. The French President was there. The US was bidding as was Russia. But we did it," he recalls. London having won the bid, Paul was given the onerous task of chairing the ODC.
"Acquiring so much land, paying compensation to industries existing there was no easy task, but we did it in time," he said. "At the time there was a lot of opposition to the 2012 Games being held in London but the LDA (London Development Agency) and particularly the then Mayor Ken Livingstone worked very hard to overcome this and had the determination to see it through," Lord Paul said.
British Government acknowledged Paul's contribution with Tessa Jowell, then Minister for Sports, publicly telling Paul "Your leadership, dedication, energy and imagination as a member of the London 2012 board was absolutely crucial to London's success."
The NRI industrialist, who made Britain his home 46 years ago, has one wish which he puts in these words: "I wish India hosts the Olympic Games which would be recognition of its growing prowess in the world and in sports. They did an excellent job with Commonwealth Games in New Delhi. It is time to go higher."
Lord Swraj Paul's portrait will be featured to represent India at a major public art project showcasing Britain's cultural diversity coinciding with the Games. Under the project, The World in London, the Photographers' Gallery commissioned 204 photographic portraits of Londoners, each originating from one of the nations competing at the London Olympics and Paralympic games.
Lord Paul, Chancellor of two British Universities - Wolverhampton and Westminster - was chosen to represent India and his portrait was taken by famous photographer Mary McCartney, daughter of Sir Paul McCartney. An exhibition of the Portraits will take place in Oxford Street, Central London, for four days starting from Friday as well as at Victoria Park in East London. In December, the full set of The World in London portraits will be donated to the Museum of London as part of its permanent collection.

---

Yusuffali steps down from Air India Board
Prominent NRI businessman Yusuffali M A resigned from the director board of Air India protesting against the alleged harassment of NRI passengers by the national airline. In an email statement issued in Abu Dhabi, Yusuffali said he would try to give shape to the 'Air Kerala' airline project of Kerala Government.
Non-resident Indians, especially in West Asia, were subjected to continued hardships, said Yusuffali who joined the board as an independent director two years ago.
"Since my induction into the Air India board, I have tried my level best to bring changes in the way the national airlines are working. But still thousands of our country men are getting stranded in the Gulf and at Indian airports, due to frequent flight cancellations, delay in services and unjustified fare hikes, especially during peak seasons. I really feel dejected at not being able to do justice to the faith reposed on me. So, I have decided to step down,- he said.
"On one hand the government of India has been very supportive to revive Air India to its old glory and prestige and took several strategic decisions to support the airline, but the non-cooperative attitude of some sections of the employees and executives was always a hindrance to the revival of Air India,- he pointed out.
On 23rd April 2012, Kerala-born M. A. Yusuffali was dubbed as one of the most influential Indians in the Gulf Cooperation Council (GCC), a political and economic alliance of six Middle Eastern countries - Saudi Arabia, Kuwait, the United Arab Emirates, Qatar, Bahrain, and Oman.
"However, I will continue to work towards finding better solutions for the travel issues of Gulf NRIs like reviving the proposed Air Kerala, the idea of which was first mooted at the Pravasi Bharatiya Divas in New Delhi more than five years ago. I will try to garner more support for this during the forthcoming 'Emerging Kerala' -" the Investment Meet to held in Kochi in September,- he said.
---


NRI businessman to forfeit invory haul
A Businessman of Indian origin has been pleaded guilty of selling jewelry and artifacts made of ivory through illegal means in Manhattan, New York. He has sold the objects for more than USD 2 millions. It has been reported that he got the ivory from endangered and threatened elephants from Africa.
Mukesh Gupta, 67, along with Johnson Jung-Chien Lu, 56, entered into a plea agreement with the Manhattan District Attorney's office under which Gupta and his firm Raja Jewels must forfeit elephant ivory worth nearly USD two million.
The investigation led to the seizure of close to one ton of illegal ivory articles and items. Gupta, Lu and their companies pleaded guilty to five counts of illegal commercialization of wildlife.
"Poachers should not have a market in Manhattan," Manhattan District Attorney Cyrus Vance said in a statement. "It is unacceptable that tusks from elephants wind up being sold as mass-produced jewelry and unremarkable decorative items in this city."
Under the plea agreement, Gupta and his company are also required to pay USD 45,000, which will be donated to the Wildlife Conservation Society (WCS) for use in the organization's projects involving elephant population protection, anti-poaching efforts and combating the illegal ivory trade.
Lu and his company New York Jewelry Mart must forfeit ivory valued at approximately USD 120,000 and pay USD 10,000 to be donated to the WCS. Vance said despite efforts to protect populations of endangered and threatened species, poachers are pushing them to the brink of extinction.
"In order to curb the poaching of elephants in Africa and Asia, we need to curb the demand side of the illegal ivory trade right here at home," he said, adding that Gupta and Lu's guilty pleas are a small, but important, step in protecting endangered and threatened elephant species.
According to documents filed in court, Gupta illegally sold elephant ivory from his Manhattan store and supplied the ivory to Lu. Investigators and agents seized elephant ivory articles, including bracelets, carved tusks, earrings, charms, pendants, carvings and beads.
The elephant ivory items seized from Raja Jewels, which filled more than 70 boxes, had a retail value of more than USD two million. Neither Gupta nor Lu had official permits to sell ivory. The global demand for elephant ivory jewelry, carvings and articles has resulted in a significant reduction in both species' populations.
Despite international efforts to halt elephant poaching and stem the illegal ivory trade, the black market for elephant ivory is thriving.
---

Curb on fly-by-night NRI grooms
A "strict law" will be introduced to check frauds being committed by NRIs grooms who desert their wives after marriage and disappear. NRI grooms flying down to marry Gujarati girls during this wedding season may not be able to fly back immediately. As per new registration norms, NRI grooms will have to flash altered marital status on their passports, which is a measure to check the trend of fly-by-night weddings. Authorities have introduced these measures to curb the menace of NRIs coming and marrying local girls while on vacation in India and then dumping them just before leaving the country.
A new registration form is being introduced to easily track overseas grooms who desert their wives and for initiating legal action against them. Authorities in civic bodies and district panchayats have been ordered to register NRI marriages only under the new rules. The four-page registration form will have columns for the social security number of the overseas husband and certified passport details and information about his voter ID/labour card. The groom will also have to reveal his residential and office address abroad, papers on his NRI status, numbers of his cellphone and landline used by him in the foreign country. Most importantly, the NRI will have to submit names of two relatives/acquaintances abroad as well as in Gujarat.
---

Punjab sets up NRI helpdesks
In July, Punjab Deputy Chief Minister Sukhbir Singh Badal asked Chief Secretary Mr. Rakesh Singh, who is also the Secretary Vigilance, to set up NRI helpdesks at Vigilance Bureau Headquarter while six Vigilance ranges in Jalandhar, Amritsar, Ludhiana, Patiala, Bathinda and Ferozpur will become functional within one month. This will enable NRIs to file their complaints of harassment or corruption against government officials.
Expressing concern over NRIs being harassed in property cases, Badal said 75 per cent of NRI complaints pertained to property disputes with their relatives and 25 per cent were matrimonial disputes involving overseas marriages.
Calling for an effective legislation that would allow NRIs to get possession of the property after returning to their motherland, Badal said the NRI department should submit the draft law within one month.
Expressing concern over illegal Punjab-based immigrants languishing in jails in various countries, Badal asked the NRI department to conduct a census of such people for getting them released. He also asked the department to create a special legal cell to help such victims. Mr. Badal said that Vigilance Bureau website for NRIs should have the concerned helpline telephone numbers displayed along with the e mail ID on which NRI could lodge a complaint even if he was in foreign country.
---

Ayurveda centre opens at Indian mission in Trinidad
The Indian High Commission in Trinidad and Tobago has launched a centre for ayurveda following a growing interest in the Caribbean in the traditional Indian system of medicine.
The centre was inaugurated by Trinidad and Tobago's Minister of Local Government Surujattan Rambachan a few days ago. The minister also announced that a Chair of Ayurvedic Medicine will be launched soon at the University of the West Indies in St. Augustine.
He said this would be the second such academic programme to be launched at the university, the first being the Chair of Asian Studies.
Rambachan said the steps followed several agreements signed between Trinidad and Tobago's Indian-origin Prime Minister Kamla Persad-Bissessar and her Indian counterpart Manmohan Singh during Persad-Bissessar's historic visit to India in January. Rambachan said relations between India and Trinidad and Tobago have moved swiftly from mere cultural and religious to that of in-depth economic, trade and investment.
The former minister of foreign affairs also heaped praises on Indian High Commissioner Malay Mishra, calling him "the entrepreneurial high commissioner". Mishra said Trinidad and Tobago was the second country outside India to have an ayurveda centre after Malaysia.
He said people can visit the centre and access all forms of information, brochures, publications and videos on ayurveda. Mishra said opening of the centre followed a conference on the subject here last November, and from which, "there were widespread interests and requests", all of which were encouraging.
Anusha Vaideeswaran, an ayurveda practitioner from Mumbai, gave a scholastic overview of the traditional system. Around 44 percent of Trinidad and Tobago's population has its genesis from India's Uttar Pradesh and Bihar states, who came during 1845 to 1917 to work in the agricultural sector after the freedom of African slaves.
---

Rajeev G. Wagle appointed as the new Managing Director at Kuoni India
Kuoni India has announced the appointment of Rajeev G. Wagle as the new Managing Director with immediate effect. He succeeds Rajiv Duggal who has decided to take a sabbatical for personal reasons.
Rajeev joins Kuoni India from UTV Software Communications Ltd. where he was responsible as Group CFO. Rajeev was associated with Kuoni India from 2000 till 2008 as CFO. In his new role as Managing Director at Kuoni India, he would be responsible for steering the company to greater heights. He brings in a profound experience in finance and vast knowledge of the tourism business.

---

A students walks 5 Kilometre to raise money for The Akshaya Patra Foundation
Sabina Ranger, a second year university student, organised a 5K walk for The Akshaya Patra Foundation, an NGO in India that provides food for 1.3 million school children across 9 States and 19 locations. Her aim was to raise 3,000 pounds, however, with her dedication to the cause and with the help of others she was able to raise over 6,400 pounds enough to feed 640 children for a whole year. The walk took place on 5th August, the same day that The Akshaya Patra foundation fed its billionth meal, and was joined in by many neighbors and friends. Sabina made t-shirts with a picture of school children eating meals given by the Akshaya Patra foundation and with the NGO's logo for the walkers to wear.
Fellow walkers were: Rami & Renu Ranger, Sabina's Parents, along with Reena Ahuja and Amita Sabharwal, her two sisters, friends, Gopal and Meena Gupta, Sneh and Anil Sharma, Neetika Hora, Babli Nayar, a mother and daughter duo Asha and Angela Khanna and Dipika Khaitan, the president of The Akshaya Patra Foundation UK. Dipika was thrilled at the total raised and said that a lot of good work will result form the funds raised.




—Compiled by Sneha Samaddar, Gunjan Sharma, Farhana Khan