Turbans for Sikhs in Washington Police allowed
Sikh police officers in the American capital will be allowed to wear turbans, beards and other religious items while on the job.
The new uniform policy announced by Washington DC police Chief Cathy Lanier Wednesday makes it the first major metropolitan police department in the US to permit Sikhs to maintain their articles of faith.
Developed with the Sikh American Legal Defence and Education Fund (SALDEF), the new police policy states that Sikh officers can wear turbans that are the same colour as the uniform that they would otherwise be required to wear, with the department badge that is normally on hats pinned to the front of the turban.
Male Sikh officers will also be able to wear beards that are neatly kept. Other officers are allowed to grow beards if they get a waiver from the department.
Lanier said that it is hard to find qualified police officers, so it is practical to accommodate candidates who would otherwise be fit for the job. "This is a common-sense decision," she said. There are no known observant Sikhs among Washington's roughly 3,800 officers. However, the new policy was motivated in part because a Sikh who will graduate from the police academy in August and plans to become a reserve officer, has requested the accommodation, Lanier said.
"This first of a kind guidance by one of the nation's premier law enforcement agencies serves as a model for other agencies across the country." said Jasjit Singh, Executive Director of SALDEF.
In other parts of the country, Sikhs have had to fight for religious accommodations, he said, noting that nine years ago members of the Sikh community sued New York City to become traffic enforcement officers.
In the Los Angeles County Sheriff's Department, observant Sikhs can serve in the reserves but not as full-time officers. There are about 700,000 adherents to the Sikh faith in the US, according to SALDEF.
---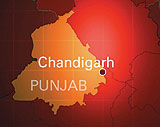 NZ NRI lady complains, husband in Punjab Police radar
The Punjab Non-Resident Indian (NRI) Commission has issued a notice to the Jalandhar police commissioner and sought a report within three weeks about a runaway husband who allegedly duped a New Zealand-based NRI woman.
The NRI Commission issued the notice after taking suo moto notice of media reports about a complaint filed by Nileshni Reddy, an NRI woman, against her husband Ravi Sidhu alias Amarjit Singh Sidhu, resident of village Chotta Saipur in Jalandhar district, who has vanished without trace now. The NRI woman had filed her complaint with the NRI police station in Jalandhar.
She complained that she had met Ravi Sidhu through a matrimonial website and they got married in August last year at a temple in the presence of Ravi's father.
The woman said she had to go back to New Zealand after some time for her visa extension and returned to India January this year. She said that she, with her husband, was staying in a hotel in New Delhi since then and that he took her to his family house in the village only once.
She alleged that Ravi went missing April 26 this year from the New Delhi hotel. When she contacted his family, they told her that they had already snapped all ties with him.
The NRI Commission has directed the Inspector General of Police - NRI affairs to supervise the investigation in this matter.
---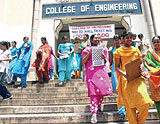 NRI quota seats being sold in open market
A fresh controversy is brewing over seats under the NRI quota in the state's engineering colleges, with the association of college managements seeking a CBI probe into the largesse allegedly offered to a select few institutions. While the AICTE norms stipulate that only 5 per cent of seats should be allotted under the NRI quota, the state government allows managements of some elite institutions to offer 15 per cent seats to students who can afford them, it is alleged.
This is done by substituting the clause "in lieu of NRI" to the NRI quota in a direct violation of AICTE norms. Taking advantage of this, some top engineering colleges openly sell these seats, it is alleged.
The Consortium of Engineering and Professional Colleges Management Associations of AP has now demanded a CBI investigation into the issue, alleging that some "unscrupulous ministers and government officials" have relaxed the rules with kickbacks from certain elite institutions. Mr Nimmaturi Ramesh, general secretary of the consortium, said: "A college with 600 seats is allowed to admit 90 students in NRI quota by relaxing these (AICTE) norms. That way, these colleges get undue benefit up to Rs 9 crore.
---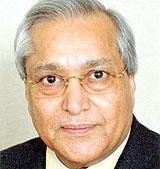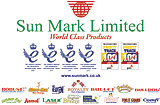 Sun Mark achieves unprecedented 4th Queens Award for Enterprise in a row
"The Queen's Awards for Enterprise – The proof that your business is the best" states the official website of the Queens Award for Enterprise.
Sun Mark Ltd has today been awarded the most prestigious Queens Award for Enterprise in International Trade from Her Majesty the Queen for an unprecedented fourth consecutive year demonstrating that it surely is the best. This extraordinary achievement means that it has a unique place in British business history and has broken all records.
It is worth remembering that Sun Mark Ltd was the only company in Britain to have won three consecutive Queens Awards for Enterprise and set a new record. Now by winning the fourth consecutive Queens Awards it has set its standards even higher.
Dr. Rami Ranger MBE, the founder and chairman, puts this success down to his upbringing where he was taught by his mother to strive for excellence in all tasks he performed, no matter how small. He is also grateful to the British sense of tolerance and fair play where an ordinary immigrant like him can realise his ambitions and become an asset for his family and adopted country.
Sun Mark Ltd exports British supermarket products to over 100 countries with staggering results. The company was set up in 1995 to market FMCG (fast moving consumer goods) products made by companies such as Unilever, Cadburys, Premier Foods, Fox's, Nestle, Weetabix, Twinings, Heinz and many others.
In 2000 Sun Mark introduced a range of competitively priced products under its own brands. These are Robust, Golden Country, Bullet, Pure Heaven, Royalty, Comfi, Bulldog, Laser, Anmol, Glucomax and others to complement its existing portfolio of products. The results speak for themselves. The company's annual sales have since grown more than 10 fold and are still growing at over 30% per annum despite the global economic downturn.
The company's motto is, " we only succeed when our customers succeed". This is the defining principle of Sun Mark and has brought it this fourth recognition in as many years from Her Majesty The Queen. Sun Mark also featured for a second year running in the prestigious Sunday Times Profit Track 100, but at an improved position, up from 33 last year to 25 this year signifying the company's stable growth and emphasis on the right principles for business.
The company was also listed in the "Investec Hot 100" as a company to watch. The company firmly believes in a partnership between its customers, suppliers and the team at Sun Mark working in perfect harmony to achieve a combined success for everyone.
Caption: Dr Rami Ranger
---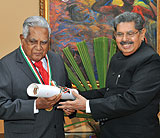 Pravasi Bharatiya Samman Award to H.E. Mr. S.R.Nathan, Former President of Singapore
Shri Vayalar Ravi, Hon'ble Minister for Overseas Indian Affairs presented the Pravasi Bharatiya Samman Award to H.E. Mr. S.R. Nathan, former President of Singapore at a function organized in Singapore. The function was attended by local government officials, and a large number of prominent Indian nationals and Indian origin people in Singapore. Shri Nathan could not travel to India during PBD 2012 in January this year.
Caption: Minister for Overseas Indian Affairs Mr Vayalar Ravi with former Singapore President Mr S R Nathan
---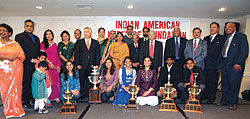 Perfect SAT Scorer Gets Top Heritage Award
In a glittering ceremony at Hilton Hotel, Long Beach, Nehaly Shah of Riverside with perfect score in ACT (SAT) won the top award and revolving trophy in the high school category at the 26th annual Indian American Heritage Foundation awards function. The award has been instituted by Sanjiv Chopra in memory of his father Kishan Gopal Chopra and was presented to the winner by Uma and Avadhesh Agrawal, a prominent businessman and event co-sponsor. Ashok Madan and his wife Manju presented the revolving trophy "Profiles in Excellence" instituted in memory of Ashok's parents, Thakar Singh and Shanti Rani Madan. Ashwin Ramaswamy of Irvine won the top award in Middle school category. Dr. Awtar Singh who instituted the award and a revolving trophy in memory of his late wife, Teji Singh, presented the award and trophy to the winner.
The second place winner in high school category was Maansi Shah of Palmdale while the third place winner was Sulekha Ramayya of Rancho Palos Verde. The next six winners were Rohan Rastogi of Irvine, Meera Midha of Huntington Beach, Neera Shah of Riverside, Abinaya Thenappan of Cerritos, Gautam Soundararajan of San Diego and Labdhi Sheth of Norwalk. Incidentally, five of the awardees, namely Meera Midha, Mansi Shah, Gautam Soundararjan, Neera Shah and Nehaley Shah were also the winners in the middle school category in 2008.
The top awardee Nehaly Shah and her sister Neera Shah jointly won the Outstanding Achievement Award and revolving trophy in Math, Science and Technology instituted by Dr. Mani Bhaumik in recognition of the "most important numeral ZERO invented in India." Gautam Soundararajan of San Diego won the Outstanding Achievement Award and revolving trophy in community service instituted by Dr. Rajesh Kadakia in memory of Maniben Manilal Kadakia. Labdhi Sheth and Shyamolee Desai shared the award in Visual & Performing Arts and will keep the revolving trophy for six months each. The award and trophy has been instituted by Kumar Jawa of India Sweets and Spices, in memory of his father, Jiwan Dass Jawa. Anand Panchal of West Covina won the Outstanding Achievement Award in Sports instituted by Jack Khangura in memory of his wife Rajinder Khangura..The Foundation started with eight scholarship awards and now twenty scholarships are given -- nine academic excellence awards ranging from $2000 to $500 in the high school category, five ranging from $500 to $100 in the junior high/middle school category, four of $500 each for Outstanding Achievement Awards in math and science, sports, community service, visual and performing arts in high school category and one of $250 in visual and performing arts for the middle school category. Applicants with perfect score in SAT and Quiz also get $100 each.
The annual event has been made possible with the committed support of some well meaning people from the community including Ashok & Manju Madan, Dr.Awtar Singh, Dr. M.C & Usha Gupta, VJ & Simi Singh, Dr. C. R. Viswanathan, Harbhajan Singh Samra, Jagdish Khangura, Kumar Jawa of India Sweets & Spices, Dr. M.L. Bhaumik, Mollie Rachna Singh, Dr. Rajesh Kadakia, Sanjiv & Renu Chopra, Dr. Satinder–Ranjit Bhatia, Uma-Avadesh Agarwal and BU Patel.
Inder Singh, Foundation president thanked all the sponsors who provided necessary funding for the continuity of the awards program. He particularly thanked the panel of judges—Raman Chadha, Sunil Agrawal, Harbir Hayreh and others—who undertook the grueling task of evaluating the applicants. He praised his "working Crew"—team of volunteers—who have been working hard to make the event a success.
His team included Abdulgani Shaikh, Ashok Madan, Deepi Singh, Dr. Mallappa Yerasi, Kewal Kanda, Aparna Hande, Bobby Kumar, Amrit Bhandari, Dilip Butani, Ajmer Singh, Rajinder Dhunna and Yash Singh.

---