OAM FOR GAMBHIR WATTS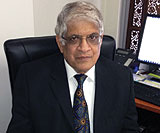 Mr Gambhir Watts
Mr Gambhir Watts from Sydney has been conferred the highly prestigious Order of Australia Medal (OAM) by the Governor General of Australia. It is equivalent to the Padma Shri in India. The award is in recognition of his services to enhance multicultural relations in New South Wales.

Mr Watts is the Executive Chairman of the Bharatiya Vidya Bhavan in Sydney and has a long history of community service. Bhavan Australia was set up in Sydney in August 2003. The Bharatiya Vidya Bhavan is one of the largest NGOs in the world, and literally means The House of Indian Knowledge and Wisdom. It has over 367 constituent institutions. Headquartered in Mumbai, the Sydney centre is the Bharatiya Vidya Bhavan's first in Australia. The organization plays a key role in educational and cultural interactions across the globe, holding aloft the best Indian traditions. At the same time, it meets the needs of modernity and multiculturalism.

Since its launch in August 2003, the Bhavan Australia has undertaken a large number of activities related to Indian culture and Sanskrit and Hindi languages and for the promotion of multiculturalism in Australia. The Australian Government, local councils and Indian High Commission in Australia consider Bhavan Australia an ambassador of the Indian culture in Australia, approaching it for showcasing Indian culture and organizing multicultural events.

Earlier in 2013, Mr Watts also pioneered the launch of the International Centre of Nonviolence (ICON) Australia, a global peace body which is patronized among others by Ms Ela Gandhi, the South Africa-based granddaughter of Mahatma Gandhi. Recently, the deputy commissioner of New South Wales Police has been nominated as a patron of ICON Australia.
---
AT MONTEGO BAY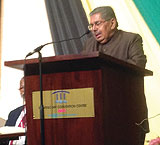 Minister for Overseas Indian Affairs, Mr Vayalar Ravi, delivers a speech at the 5th Biennial Diaspora Conference in Montego Bay, Jamaica in June 2013. The conference is the primary vehicle to strengthen and sustain the relationship between the Government of Jamaica and its nationals overseas. It is held every two years in Jamaica.
---
PCS PARADE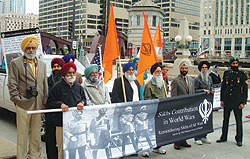 Sikh Americans assemble to step off in Chicago Memorial Day Parade on May 25, 2013. Sergeant Gurpreet Singh Dipak of Canadian Army is on extreme right in uniform
Sikh American community members of Chicago participated in the Memorial Day Parade on May 25 with a float, flags, posters, banners and a walking unit to honor and memorialize Sikh's Contributions in World Wars. Sikh Soldiers who gallantly fought and sacrificed their lives for the success of the Allies in World Wars I & II were part of British-India Army bravely fighting for the allies in France, Belgium, Italy, Israel and many other battle fronts. In the two world wars, 83,005 Sikh soldiers died and 109,045 were wounded while fighting for the Allied forces.
---
COKE TALE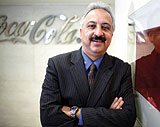 Atul Singh
Mr Atul Singh will be deputy president of Coca Cola's Pacific Group. He is currently head of Indian and Southwest Asian operations, as the deputy president of its Pacific Group. In a new role, effective from July 1, Mr Singh's area of responsibility will include two of the company's key business units for soft drink business in the region — China (number three for Coke in volume terms) and India (seventh).

"Under his leadership, the Indian operations have registered 27 consecutive quarters of growth — 19 of those of double-digit growth," Coca-Cola said in a statement. He will oversee Coca-Cola's operations in 10 of the 38 Asia-Pacific countries.
---
TOP JUDGE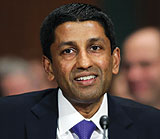 Srikanth 'Sri' Srinivasan
Srikanth 'Sri' Srinivasan becomes the first judge of Indian descent in the US Court of Appeals. Srinivasan, 46, was expected to win confirmation as President Obama's nominee for the appeals court for the District of Columbia Circuit. The Senate Judiciary Committee approved Srinivasan by a vote of 18 to 0. The US Senate itself confirmed his nomination to what is considered the nation's second-highest court in a 97 to 0 vote.

Chandigarh-born Srinivasan moved to the USA at age 4 when his family settled in Lawrence, Kansas. His father taught mathematics at the University of Kansas and his mother taught at the Kansas City Art Institute.
---
IN TOP 50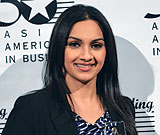 Tania Chopra
Tania Chopra was recently honored at a gala award ceremony at Ciprianni's restaurant in NYC as one of the Honorees of the Outstanding 50 Asians in Business. The Key note speech was delivered by Indra Nooyi CEO of Pepsico and Raj Dhanda Co-Head of Equities at Morgan Stanley. Tania Chopra has worked for several prestigious organizations including SunTrust Bank, Bank of America and currently at Credit Suisse based in New York. Formerly, she was a news anchor on Jus Punjabi TV. The Ambassadors of India, China, Pakistan, Korea, Indonesia, Burma, Japan where all in attendance.
---
45 YEARS JAIL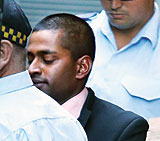 Daniel Stani being taken away to prison
Daniel Stani-Reginald, an Australian of Sri Lankan descent, who raped and strangled his Indian student neighbour and threw her body into a canal in a suitcase was jailed in May for 45 years for the "horrifying" murder.

Reginald, 21, had plotted to rape and murder a woman for years before choosing Tosha Thakkar, a 24-year-old accounting student who lived in an adjoining room at his Sydney boarding house, the Supreme Court heard. He read thousands of Internet articles on serial killers and sex attackers before assaulting Thakkar in March 2011 and throttling her with a cable in a crime described by judge Derek Price as "extraordinarily cruel".
---