Christelle Gourdine-Mandjiny, born in France, is from the 4th generation born outside India. Her family left Kolkata and Pondicherry 150 years ago to work as indentured labours in Guadeloupe, French West Indies. She graduated in Business Management and Corporate Finance and worked at the French bank BNP Paribas. After 14 years in the financial world and many trips all over India, she left Paris for Pondicherry and created Zen Development Services Pvt Ltd. She spoke to India Empire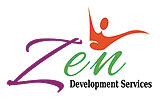 On her firm…

When I settled in Pondicherry 2 years ago, I created Zen Development Services Pvt Ltd, a Consulting company. The idea was to stay in my domain of expertise: Business Management, Project Management and Capacity Building without forgetting my commitment to the PIO cause. I started with the service called Meet Your Roots. We propose tours and roots connection in India for PIOs as well as NRIs. It's an opportunity for them to go to places that are not included in standard tours and to pay a tribute to their ancestors. Some of our clients are not related to India but they come to us for tailor-made tours as they want to enjoy and only do what they want without having a strict program.

On her partner...

My husband Muruganandam Mandjiny, a Tamil from Pondicherry, joined the company last year. He is a representative of the French Government of Ille et Vilaine (Bretagne) in the context of bilateral agreement with Pondicherry, and an expert in socio-economic development activities, tourism and export. We decided to put our expertise and ambitions together and just launched a new service, Zen Consulting India.

On what the service provides...

This service is dedicated to professionals and individuals who want to develop with India. We assist them to make their experience a successful one by overriding the cultural gap.

The language is an issue, even in English, the Indian way of working, the Indian context, all this can lead to big misunderstandings. So we bring our competencies and cultural knowledge to make Indian and French people work together in a smoothest way in two fields:
Cooperation in India / Institution to institution—More and more French public/private institutions want to be part of the development of India. Their projects can be related to social and/or economical development with the set-up of French companies in the region. We propose to assist French Institution's representatives with the coordination of their visits in India and facilitate the meetings with the institutions in Tamil Nadu and Pondicherry.

Business in India—With the opening of the Indian market, many opportunities lie in South India for the French companies wishing to expand their activities. Like in the past, Pondicherry is the entry door to the Indian market. We propose them the exploration of new business opportunities in India, identification of suppliers in the case of export from India, identification of companies for outsourcing services, set-up of companies: strategy, legal and financial advice. Our clients are mainly SME and we recommend them to come to India to negotiate directly. We assist them for this matter and also follow-up of the project until completion. We focus mainly on France but anyone can contact us.
On prospects from Guadeloupe...

We have several clients and prospects from Guadeloupe and Martinique for Zen Consulting India. Like any French companies, they are facing the economical crisis, so they have to expand to find new markets, to reduce their costs, to create new products. Since they have a strong cultural connection with India, they will always prefer India to China. Locally, there is no expert who can advise them if they want to settle a company or import Indian products. So we can definitely be their point of contact in India.