"Partnership poised for next level"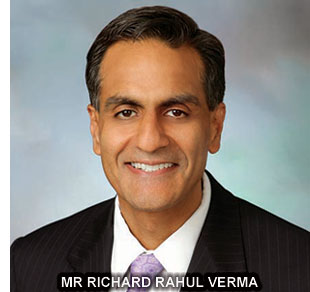 Richard Rahul Verma, the first Indian-American to be nominated as the US Ambassador to India, believes there is renewed enthusiasm on both sides to take a reenergized India-US partnership to the next level.
"There is no question that this is a defining and exciting time in the US-India relationship," he told the Senate Foreign Relations committee in December at his confirmation hearing.
Verma, 45, a former key aide to then secretary of state Hillary Clinton, noted that President Barack Obama "will make a historic visit to India in January, becoming the first US head of state to attend India's Republic Day and the only sitting US president to visit India twice."
"His trip will build on Prime Minister Modi's highly successful visit to the United States this past September," he said. "There's little doubt the relationship has been reenergized, with renewed enthusiasm to take our partnership to the next level," said Verma, named as the US envoy to India just ahead of Modi's visit to the USA.