"Self-reliance for India does not mean looking inward, but being a responsible global player"
The seeds of India's democracy were sown even before India ...
Please give us an overview of some of the high-level engagements that have taken place in recent times…
As independent nations, both India and Trinidad & Tobago have stood the test of time in forging a strong bilateral relation by establishing robust institutional mechanisms. Prime Minister Mr Narendra Modi met with CARICOM Leaders in 2019 on the margins of the United National General Assembly in New York. He had announced a line of credit of US$ 150 million for climate change-related projects in CARICOM countries in addition to a US$ 14 million grant. During the pandemic, in April last year, External Affairs Minister, Dr S Jaishankar, called his counterparts in Trinidad and Tobago and discussed the global fight against the pandemic and assured all possible assistance. India supplied medicines, including paracetamol and personal protective equipment. On 13 April 2021, India also donated 40,000 AstraZeneca Covishield vaccines to Trinidad and Tobago for its government and people.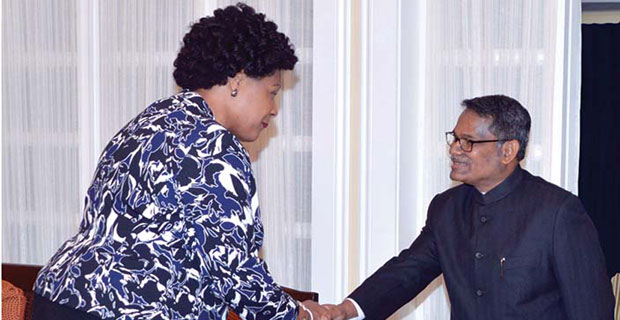 India has been actively assisting Trinidad and Tobago through the ICCR and other institutional mechanisms such as the ITEC and KIP. Can you please provide an overview of this engagement?
Trinidad and Tobago have played an active role in India's development partnership initiative. About 450 Trinbago professionals have been imparted training in India under the Indian Technical and Economic Cooperation (ITEC) programme. Trinidad and Tobago have also joined the International Solar Alliance, an Indian initiative emerging out of the 2015 Paris Declaration to address the critical issue of climate change and environmental protection.