Jamdani An Age-Old Cultural Heritage Of Bangladesh
A display of Bangladeshi Jamdani sarees took place at the Bangladesh High Commission in April. Mrs Tuhfa Zaman Ali, wife of High Commissioner H.E. Syed Muazzem Ali, presided over the function and spoke on the occasion. India Empire's Consulting Photo Editor Sipra Das captured the engaging and colorful moments ...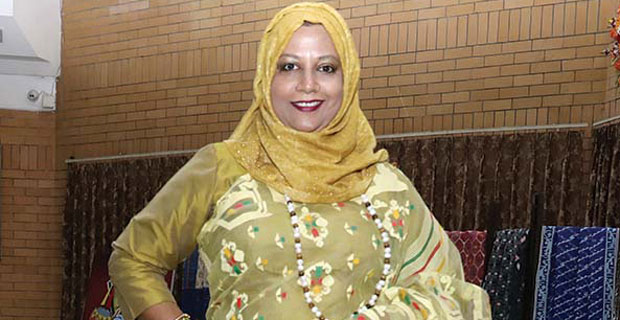 In their endeavor to keep up the heritage of Jamdani weaving, the weavers teach their children and this is how they are able to keep intact the years-old-tradition. But nevertheless, thanks to the artisans who have through the ages held on to their exquisite splendor of creativity and passed on to their posterity, the much appreciated and cherished art of Jamdaniweaving was duly recognized by UNESCO as an Intangible Cultural Heritage in 2013.