"We are expecting to do well in the Indian market"
Yes, this has been a family business ...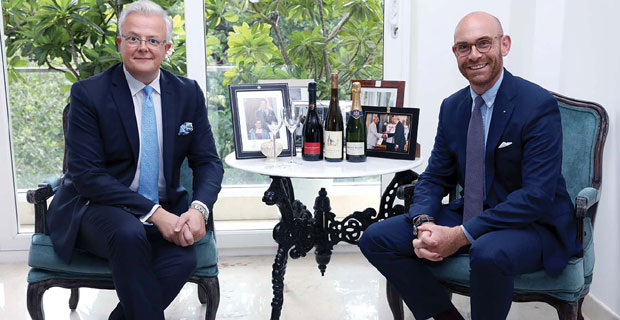 Let me give you a bit of a background about wine growing in Luxembourg. It was started by the Romans around 2,000 years ago. When they moved north, they planted grapes wherever they went. At the time it was easier to grow grapes locally rather than bring wine from Italy up to the north of France. So the vineyards in Luxembourg are from those times. In the early 20th century, Jean Bernard, an entrepreneur who was not related to our family, took the idea of starting a wine business to some of his associates. Jean Bernard got his wife, Mrs Massard, involved in the business—that is from where the name Bernard-Massard comes. Even Mrs Massard, like her husband, was not related to our family. Jean Bernard had the idea, but he didn't really have the money. He went to all of his friends, including two who were from my family. They happened to be my great-great grandfather, Bernard Clasen and his brother Joseph. The two brothers also owned a vineyard. They decided to join Jean Bernard-Massard's adventure. The year was 1921. We still own that vineyard where we produce very high-end wines in small quantities. But our main business is that of sparkling wine that is produced by what we call the champagne method. We are, however, not allowed to call it champagne, since we are in Luxembourg, and not in Champagne, France. But the method remains exactly the same.