"We are expecting to do well in the Indian market"
Yes, this has been a family business ...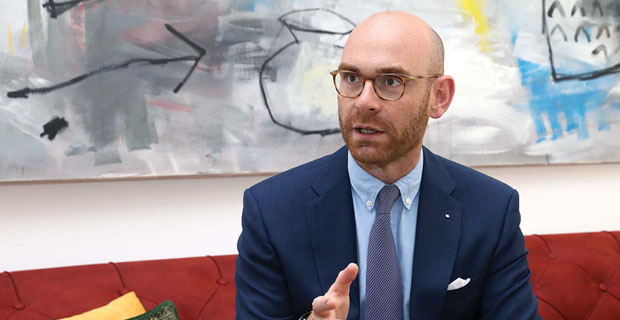 Mr Antoine Clasen
Mr Jean Bernard unfortunately passed away in 1923, two years after founding the company. And that is when my family took over the business. Since then the Clasen family has run it and has chosen to keep the original name Bernard-Massard. Deeply rooted in the Moselle region, Bernard-Massard is one of the main producers of still wines in collaboration with two domains—Clos des Rochers in Grevenmacher and Château de Schengen in Schengen.
Joseph Clasen had two sons—André and Carlo. My father Hubert was Carlo's son. Bernard Clasen, Joseph's brother, was the first president of Bernard-Massard. He was followed by Joseph as president of the company. Carlo, my grandfather, took over the day after the Second World War at the age of 24. He had no choice, to be honest, because he'd been placed there by his father. Carlo Clasen died in 1946. You can imagine what Luxembourg would have looked like right after the Second World War, being located between France, Belgium and Germany. We are on the Moselle river that forms a natural boundary between France, Germany and Luxembourg. Incidentally it was in Schengen that the treaty was signed that led to the creation of Europe's Schengen Area.