PCS Youth Graduation Scholarship and Awards Night 2007
---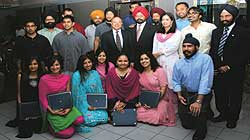 CLASS APART: The class of 2007 was honoured at PCS Youth Graduation Scholarship and Awards Night on June 10 in IIllinois. They pose with keynote speaker Dr. Darsh T. Wasan and PCS officials
---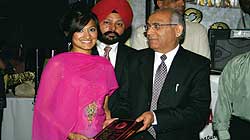 LAST WORD: Student speaker Rubinder Kaur Lall is honoured by Punjabi Cultural Society of Chicago.
---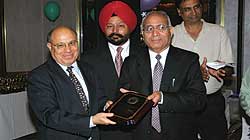 MAKING IT OFFICIAL: Dr Wasan, PCS president B.S. Pamma, acting counsel general of India in Chicago Jagdish Rai and PCS ex-president Paul Lail.
---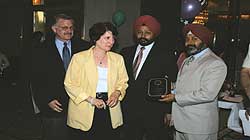 WHO'S WHO: Jim Treleaven, president, DeVry University Chicago Metro campus, Alice Dungey DeVry University, Pamma and T.P.S. Chawla, chief guest.
---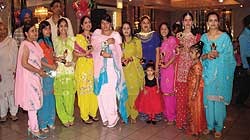 SHAKE A LEG: "Gidhey Diya Raaniya" gidha dance team participants of "Rangla Punjab 2007" being honoured by at the awards night at Viceroy of India banquet hall in Lombard, Illinois
---