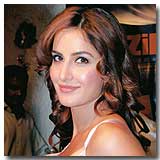 Sexiest is the word for Katrina
Gorgeous Katrina Kaif has an added reason to smile. FHM magazine, that conducted an online poll in India, has rated Katrina to be the 'Sexiest Woman in the World'. Born in London, Katrina's career is on a high at this moment. The angel-faced beauty not only beat Bollywood actresses like Kareena Kapoor, Deepika Padukone and Bipasha Basu but also Hollywood beauties like Angelina Jolie and Scarlett Johansson, singers Rihanna, Madonna and other sexy women.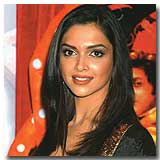 Deepika's double bubble
Deepika Padukone, who's shooting in China, is doing the second double-role of her brief career. After playing Shah Rukh Khan's love interest twice-over in Om Shanti Om, she's back doing a double role in Nikhil Advani's Chandni Chowk To China. Advani isn't revealing the exact nature of Deepika's role. "It's a very different double role from Om Shanti Om," Advani laughs. "So strange that she's four and one-third characters old in just three films!"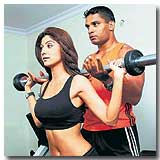 Health, fitness top priority for Shilpa at 33
A balanced diet, a strict fitness regime and regular yoga make Bollywood actress Shilpa Shetty's skin glow and help her remain fit and glamorous as she turns 33. "Yoga keeps my mind, body and soul fit," Shilpa says. "I have a neck problem and suffered from chronic spondylitis. So I started practising yoga. I took professional training and it really benefits." She not only features in the video, which was released internationally in English last year, but has also produced it.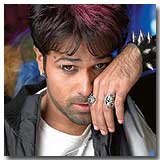 Emran Hashmi signs Rs 150 mn deal with Percept
Buoyed by the success of Jannat, Percept Picture Company (PPC), which released the film, has signed on leading man Emran Hashmi for a three-film deal worth Rs 150 million. What should warm the cockles of the actor is PPC agreed to the price he demanded—Rs 50 million per movie. "All I can say is I am delighted. Whatever I have achieved in films so far has largely been because of the Bhatts. So, a fair share of the appreciation I am getting today should also go to them," the actor remarked.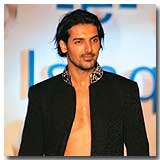 John Abraham supports Germany
Named the brand ambassador for ESPN for the mega event, John is gung-ho about the tournament. Speaking to Goal.com, John said, "I have been following Germany since a long time right from the days of Karl-Heinz Rummenigge." The former model's love for football is well-known as he captained his school team and wanted to take it up as a career. John's passion for football took another step when he inaugurated the first ever professional I-League last season when champions Dempo squared against Salgaocar. He has met Mr Priya Ranjan Dasmunsi, the President of All India Football Federation (AIFF) in his bid to improve the state of the people's game.