PUNJABI DIASPORA
South Africa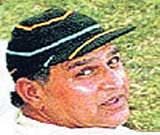 DUBAI-BASED businessman Shyam Bhatia has provided sponsorship for seven South African spin bowlers to go to India to sharpen their skills at the Global School of Cricket in Mohali, Punjab.
The players, who have been selected by Cricket South Africa (CSA) because they have shown promise as future national caps, will be joined by two coaches on the trip.
Bhatia, who was born in India, fulfilled his dream of publishing a book titled "Portraits of the Game", in which he used extensive illustrations by former Western Province wicketkeeper and renowned portrait painter, Richie Ryall. The book raised over $200,000 for cricket causes around the world.
Bhatia has donated $10,000 to the cricket boards of India, Pakistan, Bangladesh, South Africa and West Indies for cricket coaching of under-privileged children. CSA chief Gerald Majola said: "I am so grateful for this wonderful sponsorship which could help us develop a string of exciting young spinners and help us develop a spinning culture. Shyam is a good friend of South African cricket and his generosity is much appreciated."

Australia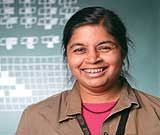 NALINI JOSHI born in Myanmar to Indian ancestors from Punjab has become only the third woman to be elected to the Australian Academy of Sciences founded in 1954 by the Australian Fellows of the Royal Society of London.
Joshi, the head of the School of Mathematics and Statistics at the University of Sydney, was made a fellow in recognition of her life long achievements in the field of mathematics. Her research has helped describe precise transition in non linear models of the real world.
Joshi migrated with her parents to Australia in 1971 from Myanmar where they experienced ethnic discrimination. She made it to the Selective High Schoool in Sydney and at the time was the only person of Indian origin in her class. She went on to do her doctorate at Princeton University in the US.
Her mathematical research has helped to describe delicate and precise transitions that occur in many non-linear models of the real world. For example, how a bar of metal that is heated to very high temperatures becomes magnetic, or how solitary waves in deep oceans move far away from their central crests, or how herds of bisons may change from being clumped together in bands to being spread out over a landscape of grassy plains.

United States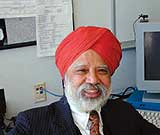 DALJIT AHLUWALIA, 75, a long time math chair at the New Jersey Institute of Technology, was honoured for raising the profile of the mathematics department, in the presence of over 150 academics from around the world.
A fund for the newly established D.S. Ahluwalia Doctoral Fellowship in Math Sciences was announced.
The institute's math department became the largest in the university and became a leading centre for applied math research in the country under Ahluwalia's leadership, and now receives over $2 million in federal funding.

A NATIVE of Amritsar has become the top individual donor to a US university, his alma mater, by gifting it nearly $11 million.
John P. Kapoor, a pharmaceutical entrepreneur, bequested the money to the State University of New York at Buffalo, which had offered him a graduate fellowship in the 1960s when the Bombay University graduate could not afford to pay.
The gift will support construction of a new home for the university's pharmacy school, as well as to fund research, student financial aid and an emerging-technologies fund.

Malaysia
THE US Department of Labour showcased an Ind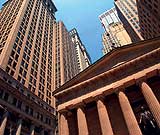 ia-born soldier at a special ceremony for new citizens.
Ludhiana-born Sandeep Singh, 23, a soldier in the US Army's 3rd US Infantry, said he had followed his desire to serve his adopted nation after the 9/11 terror attacks.
Singh, who came to the US at age 10, was raised in Queens, New York, says he was so angered by 9/11 that he vowed to join the army as soon as he was eligible.
He is yet to be deployed in the ongoing wars in Iraq and Afghanistan but is clearly keen to head there. "Wherever the needs of the army are, I am ready to go and it will be an honour," he said. "I hope to be general one day," he added.

India
PUNJAB UNIVERSITY has decided to allot 15 per cent reservations for NRI students in all departments.
Quotas were decided after industry seats and NRI sponsored seats were scrapped at the last syndicate meeting.
The university has 24 new courses and plans to increase them to 37. The faculty maintains there will be new courses.
Legal advice has been sought on the definition of NRI, which has delayed interview calls for the University Business School, with the NRI quota left in limbo for the time being.
Though calls have been made to students in the general category, those seeking admission in the NRI quota have been left out at the moment.

TAMIL DIASPORA
Malaysia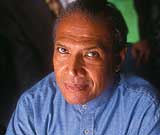 FORBES MAGAZINE'S recent list of Malaysia's 40 richest people has Ananda Krishnan in second spot. Krishnan, who runs telecom firm Maxis has a net worth of $7.2 billion. Maxis became private in a leveraged buyout in 2007 and has a 74 per cent stake in India's telecom operator Aircel.
Another person of Indian origin, Vinod Sekhar, is at 16th place with a worth of $320 million. Sekhar runs the Petra Group which is best known for its Green Rubber Global, a patented process to devulcanise used rubber so it can be recycled.
Krishnan, a self-made billionaire, dominates the Malaysian business scene. He keeps a determinedly low profile but is rapidly expanding his business empire, which spans media and telecoms, gambling, power and construction.
He was an original investor and helped build the vast Petronas towers, designed to be the world's tallest buildings.
He has a keen interest in media. Johnston Press, publisher of the Yorkshire Post, recently called on its shareholders, including Krishnan to bail it out with a £212m emergency cash injection as it seeks to survive the advertising recession.
Krishnan promptly picked up a 20 per cent stake for £43 million, making him the single largest shareholder in the British publishing company.

MALAYSIA'S INFORMATION Ministry has decided to ban screening of Tamil dramas imported from India and shown on its TV2 channel.
Former minis
ter and Malaysian Indian Congress (MIC) president S. Samy Vellu said that the decision to ban such dramas was surprising as India was the only country that produced Tamil dramas for Malaysian viewers.
Vellu said MIC secretary general and Human Resources Minister S. Subramaniam had raised the matter at this week's cabinet meeting.
Tamil programmes are popular among the 2.6 million Malaysian Indians.

MALAYSIA'S INDIAN legislators should help in the registration of Hindu temples in the country to avoid their demolition on the ground that they were illegally built, a noted Indian origin industrialist has said.
K. Kalaichelvan said lawmakers of Indian origin should support the Malaysian Hindu Sangam in this task. At the consecration ceremony of the 30-year-old Sri Maha Thurkai Amman temple in Kapar, he said many temples, although in existence for many years, were not registered.
Many more were located on private plots and problems arose when the owners wanted to take back their land.
Over 35,000 Hindu shrines have been allegedly demolished in Malaysia since 1957.

United States
SREE SREENIVASAN, d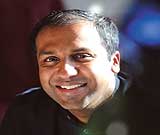 ean of students at Columbia Graduate School of Journalism, says a major problem with Indians in the US is they do not want to acknowledge there are problems within the community. "South Asians only want to talk about their successes," he says.
Sreenivasan was speaking at the release of "Unlocking the Golden Door: A Report on the Needs of South Asian New Yorkers" organised by the South Asian Council for Social Services (SACSS) in New York. "This report actually acknowledges problems in the community," he says.
The report states over 50% of those surveyed had an annual income of $25,000 or less for a family of four. More than 13% were unemployed.
Harassment has also become a commonplace occurrence since 9/11; 44% reported experiencing verbal harassment and problems with obtaining or retaining jobs or being promoted. An alarming 27% of respondents reported being concerned for their personal safety. Half of those reporting discrimination did not even know where to report the incident.

AN 11-year-old Indian American boy won the 2008 National Geographic Bee contest, taking home a $25,000 college scholarship and a lifetime membership.
The contest was organised by the Na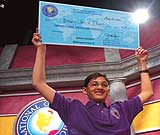 tional Geographic Society.
Akshay Rajagopal, a grade six student from Lincoln, Nebraska, emerged winner at the contest held in Washington, DC, Wednesday for students from fifth through eighth grades, aged 10 to 14. Nearly five million students take part in the National Geographic Bee contest each year.
The final question to which Rajagopal provided the correct answer in a jiffy was: The urban area of Cochabamba has been in the news in recent years due to protests over the privatisation of the municipal water supply and regional autonomy issues. Cochabamba is the third largest conurbation in what country? Answer: Bolivia.
Rajagopal, who attends Lux Middle School in Lincoln, answered all questions correctly in the preliminary rounds and the final and championship rounds where the top 10 contestants pitted their geographical knowledge against one another.