PUNJABI DIASPORA

United States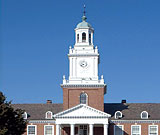 MOHINDER SAMBHI, originally from Ludhiana, has donated $2 million to set up an India Chair at the Johns Hopkins University in Washington DC.
The Chair will support student fellowships, a professional lecturer and eventually a professorship to be held by a scholar or practitioner whose works deepen the Indian scholarships and instruction at the university.
Over a hundred important members of the Indian community in the US attended the commemoration ceremony including Ronen Sen, Indian ambassador to the US. The keynote address was delivered by Nandan Nilkeni, co-chairman of Infosys Technologies Ltd.
"The Indian-American community has been negligent about India studies at major US universities," Sambhi said, adding, "Indian-Americans are very generous, but they give money to temples and gurdwaras or projects back home. And I understand that's where their roots are, but it is important to do something here like my Chinese and Jewish friends have done." Sambhi has been in the US since 1953.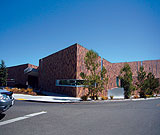 UNITED SIKHS, a coalition of several organisations, has donated 30 books on Sikhism to the Hercules Library in California under its Sikh Awareness Through Libraries (SATL) programme.
"We greatly appreciate United Sikhs for bringing these valuable materials to our libraries," Elliot Warren, Senior Community Library Manager, said. "It will help bring communities together." SATL, as part of United Sikhs' Education and Empowerment initiative, aims to improve the availability of information on Sikh culture, history and religion via multimedia resources - books, DVDs, CDs and microfilms.

A SIKH student at the Hightstown High School Mercer County, New Jersey, was chatting with a fellow student when school senior Garrett Green 18, whom he did not know, came up from behind and set his turban on fire using a lighter. He suffered minor burns and a teacher helped him to put out the fire.
Green was arrested hours later and charged with arson and criminal mischief and has been suspended from the school.
The Sikh community in New Jersey has demanded a full fledged inquiry into the incident and the Sikh Coalition a community organisation has urged the school to take steps to address their concerns.



United Kingdom

T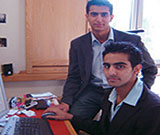 WO COUSINS of Indian origin at the University of Oxford have overnight become millionaires after a free online service they started for students was sold for £2.5 million just months after its launch.
Kulveer Taggar, 24, and Harjeet Taggar, 22, started their company 'Auctomatic' as a free online service while studying and working in the universitys student society Oxford Entrepreneurs.
Things began when they set up their first company, internet auction site boso.com (Buy Or Sell Online), as undergraduates which was supported by Oxfords Sad Business School.
The site was a big success and the pair went on to receive major financial backing to move to Silicon Valley.
They then built on their experience to launch 'Auctomatic', a service helping businesses manage selling on online sites like eBay, in October last year.
Kulveer and Harjeet returned to Oxford for the Silicon Valley Comes to Oxford event at the Sad Business School in November. Two days later, they were approached by a buyer. As 'Auctomatic' had only just launched, Kulveer and Harjeet were still in negotiations regarding funding and so were struggling to make ends meet.
After the event, though, Auctomatic became part of a bidding war between three companies before it was sold to Live Current Media.

TAMARAI RESTAURANT, owned by a New Delhi-based Rohit Khattar, has won the award for the 'Best London Late Night Venue'.
Tamarai—which means lotus in Tamil—is as one of London's most stylish venues. It won laurels at the Theme Bar and Restaurant Awards where the judging panel was impressed its original concept and design. It is part of Khattar's chain of themed restaurants such as 'Chor Bizarre' and 'Sitaaray'.
"It is a great honour to be recognised by the leading industry magazine as the best among your peers. The whole Tamarai team has worked tirelessly to make every visit to our venue an unforgettable experience," said an elated Khattar.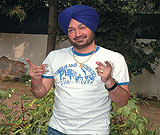 MALKIT SINGH, 45, is the first Punjabi singer to be honoured by Queen Elizabeth II with the Order of the British Empire.
At the awards ceremony the Queen told Singh she liked his traditional bhangra outfit and was fond of Indian music.
Singh left Jalandhar in 1984 and by hardwork and dedication was able to make a musical mark globally. He produced 21 albums all of which became hits.
Singh has performed live in over 28 countries and taken his music from Punjabi vernacular to cross cultural experiments from rap and reggae to Hindi filmi songs.
KANNADIGA DIASPORA

United Kingdom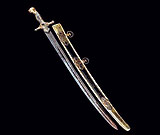 TIPU SULTAN'S sword may have won him many a battle, but his famed weapon has finally met its match in the great Indian bureaucracy.
Unable to cut through red tape, the sword that was rescued four years ago from an auction by liquor baron Vijay Mallya is still waiting to return home.
Mallya bought the gleaming 42-inch sword for Rs 1.5 crore at an auction in London in 2004. But since then, the sword has been waiting in exile in San Francisco. Mallya has acquired 31 other memorabilia of Tipu Sultan—that includes guns and artillery—and feels he is exempt from customs duty on them as the items are national treasures. "If customs duty can be waived for Sachin's car, then why shouldn't the same apply to these antiques," a source close to Mallya said. "These artefacts will be displayed in a public museum and no one else would have bought it."
The customs department may not be willing to budge, but Mallya has had better luck with the Archaeological Survey of India (ASI).
The custodian of Tipu Sultan's legacy now, the ASI has found a place for the Tiger of Mysore's sword in his summer palace in Bangalore.
"There are three rooms that we have identified to display the sword and other artefacts," said an ASI source.



BAHRAIN
FOR THE first time in the annals of Kannada history in Bahrain, a forum for Kannadiga writers was inaugurated at the Kannada Sangha, Bahrain.
In a crisp ceremony at the roof-top premises of the posh Sangha, Austin Santosh, president of Kannada Sangha, inaugurated the forum in typical hand-written style, as he put his signature on the dotted line both in Kannada and English on the inaugural 'book' page of the Guild, which in Kannada has been christened, 'Kannada Barahagarara Vedike.'
The forum is a brainchild of Leeladhar Baikampady, a key personality in Kannada circles, who has been toying with the idea of bringing together like-minded members.



UAE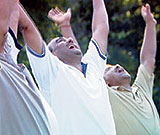 ABU DHABI Karnataka Sangha provided 'laughing therapy' for the Kannadigas living in Abu Dhabi by famous humourist Pranesh Gangavati from Uttara Karnataka on May 3. Gangavati Beechi, as he is known, has travelled around India as well as abroad and has conducted more than 1300 humorous speech sessions.
His session at the NMC guest house hall in Abu Dhabi had the audience in splits. He was accompanied by two other famous TV and cinema personalities, R.T. Arun Kumar and Kasturi Moolimane.

HIMACHALI DIASPORA

United States
THE HIMACHAL Pradesh government has decided to honour World Wr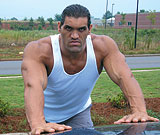 estling Entertainment (WWE) wrestler Daleep Singh Rana alias Khali.
"The state will honour Khali, a native of Sirmaur district," Chief Minister Prem Kumar Dhumal's office said. Since Dhumal has been busy campaigning for the Hamirpur Lok Sabha bypoll, "we are making efforts to find a suitable date for the function," they added.
The decision to honour Khali was taken as he has acted as a kind of international brand ambassador for the state, sources said.



United Kingdom
MANJULA SOOD is to become Britain's first Asian woman mayor in Leicester City. She has been involved in projects associated with Asians and Afro Caribbean communities. Her term in office in the Leicester City Council will be for a period of a year.
As Leicester's lord mayor she will maintain and promote the city's interests and its people. Sood, who left India for the UK in 1970, said she is honoured and privileged and will serve her city that has given her so much support through the years.
Sood is the first woman of Indian origin to hold the post of mayor in the UK and is the mother of two sons. She has also been Britain's first Asian female high bailiff.