PUNJABI DIASPORA

US
HARWINDER VILKHU, who accused two New York City police officers of assaulting him, h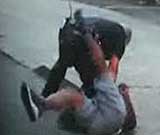 as been awarded $20,000 in compensation by a Brooklyn federal jury.
Vilkhu, 36, said the two officers from the Queens area had grabbed him by the collar while he was sitting outside the York College Performing Arts Centre and hit him in the groin and stomach with a flashlight.
Vilkhu, who was then left at the scene, was picked up by an ambulance and taken to a local hospital. He also said the officers racially abused him when all he asked was their names.

THE HOOSIER Sikh American community gave Mitch Daniels, governor, Indiana, a warm welcome and reception with resounding jakaras (spirited Sikh religious acclamations) and spontaneous shouts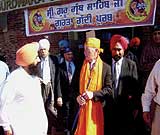 of Sat Siri Akal (a universal Sikh greeting: Lord's Name is Eternal Truth) at the Sikh Temple in Indianapolis. The Indiana Governor was paying a historic visit to The Sikh Temple on the sacred occasion marking the landmark tercentenary commemorations of the ordination of Sri Guru Granth Sahib as the Eternal Guru of the Sikhs at Nanded, Maharashtra, on October 7, 1708 A.D.
A large banner welcoming Daniels, American flags, and a banner announcing the Guru Granth Sahib GurGuddi Diwas added festive environment to the temple complex. The governor was received and greeted at the temple entrance by the members of ­executive committee of Sikh Satsang of Indianapolis, trustees other community leaders, and young children waving American flags.
"May the Sikh community multiply …and as it d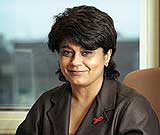 oes, we will be a stronger state," said Daniels.

EX-BANKER and confidante Shriti Vadera has been chosen by British PM Gordon Brown to his cabinet as minister for economic competitiveness and small business.
Baroness Vadera who advised Brown on recent rescue packages to bail out failing British banks had worked with him when he was chancellor of the exchequer and is considered to be very close to the PM.
Vadera who was earlier a parliamentary under secretary of state for business, enterprise and regulatory reform is seen as offering Brown an alternative voice to the treasury on economic policy.



UK
SWRAJ PAUL has been conferred the prestigious 'Punjab Ratan' (Jewel of Punjab) award in recognition of his achie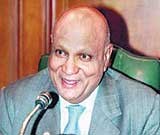 vements in fields like business, politics and public service.
Lord Paul, the chairman of the £1.5 billion Caparo Group, was given the award by the the World Punjabi Organisation, European Division.
The trophy was presented to the 77-year-old industrialist and parliamentarian by Lord Navnit Dholakia, deputy leader of the Liberal Democrats in the House of Lords, at a glittering ceremony at the Park Lane hotel in Piccadilly, central London.

AN INDIAN origin restaurateur in Britain has been banned from the food business for life after he was caught making 'kebabs' even as a dead body lay in the same room.
Jaswinder Singh of Pappu Sweet Centre and Catering in Wolverhampton did not stop cooking although one of his workers died and his body lay on a sofa in the kitchen.
A local court refused to give Singh any kind of reprieve after finding that he had a multitude of health violations listed against him in the past. Singh had been in business since 1996.
The judge said: "You are not a fit person to be preparing food for business. I have effectively taken away your business."



Japan
NOT MANY know Sarbjit Singh Chadha, 56, in his home country India, but in Japan crowds throng to hear him sing and fans jostle to get his autograph even three decades after he burst onto its music scene.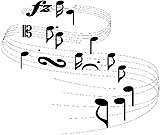 Chadha, the first non-Japanese singer of enka, a genre of Japanese music similar to the American country music, came from India as a teenager and fell in love with its music.
With no formal education in enka, Chadha, whose first album made waves in the country in 1975 and sold 1.5 lakh copies, said he learnt by listening to other artists.
"The Japanese love their music and the response was amazing especially as I was from India and the first non-Japanese to make a mark on the enka scene," he said.
But Chadha returned to India to take care of his family business. As he crooned in Tokyo again after a gap of 30 years, Chadha, who is making a comeback bid, was mobbed by joyous fans.
He will now be releasing a new album this month called Odoru Mahachadha named after the famous Rajnikanth-starrer Odoru Maharaja (The Dancing Maharaja), a cult movie among Japanese youth.

TAMIL DIASPORA

US
AN UNEMPLOYED NRI who once made more than $1.2 million per year working at an accounting firm killed his family and then himself because he was despondent over his financial problems.
Los Angeles resident Karthik Rajaram, 45, shot his wife, three sons, his mother-in-law and then turned the gun on himself. "This is a perfect American family behind me that has absolutely been destroyed, apparently because of a man who just got stuck in a rabbit hole, if you will, of absolute despair, somehow working his way into believing this to be an acceptable exit," LAPD deputy chief Michel Moore said in a press conference. "It is critical to step up and recognise we are in some pretty troubled times."

THE AMERICAN Physical Society has awarded the prestigious Lars Onsager prize for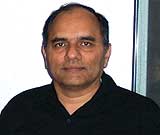 2009 to physicist Sriram Shastry, who is currently a professor at the University of California at Santa Cruz.
The Lars Onsager prize was established in 1993 to recognise outstanding work in statistical physics and is open to scientists of all nations.
Shastry, who earned his first physics degree from Nagpur University, is the first Indian scientist to win this award.
Shastry studies the complicated interactions of strongly correlated systems, of which the best known are high-temperature superconductors.
These are easier to cool and may eventually replace the low-temperature superconductors currently used to create the magnetic fields for magnetic resonance imaging (MRI) machines in hospitals and magnetic levitation trains.
A UCSC release said 'in addition to explaining these superconductors, Shastry's work has advanced the understanding of thermoelectric materials, which may be used to capture waste heat and convert it to useable energy'. Shastry earned his B.Sc. in physics from Nagpur University, his MSc from IIT Madras, and his Ph.D. from the Tata Institute of Fundamental Research, Mumbai.



Malaysia
S. SUBRAMANIAM will be the star to watch at the Merdeka Cup football tounament. A relative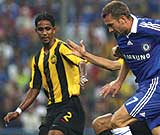 newcomer, Subra­maniam has built a name as a solid and dependable centreback. "My form caught the eye of the national selectors and I was picked for the Beijing Olympic Qualifier," he says. More was to follow as he skippered the under-23 Olympic squad and is now in the senior team. "We have worked hard in training and are determined to defend the title," he says. Malaysia will need all his talents as it is not exactly a classy side this time.

GUJARATI DIASPORA

US
A $20 MILLION Jain temple co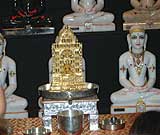 mplex in Buena Park, California, is expected to attract pilgrims and scholars worldwide. The soaring marble-and-limestone facade takes up almost an entire block in this working class city and dominates a mundane scene of laundromats, auto repair shops and taco stands with its domed roof and gleaming, coffee-colored pillars.

TATA MOTORS head hunters are operating in Detroit the US car capital, to look for qualified talent for their Nano project. Several interviews have been held since the location of the Nano plant in India was shifted to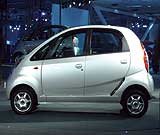 Ahmedabad and several non-resident Gujaratis who work for US car companies may be willing to move back home to India.
President of the Detroit Gujarati Samaj, Jatin Desai, who works for General Motors said some 10,000 Gujaratis live in Detroit, and recruiting agencies are tapping them for the Nano project over the last month, as car sales are down in the US and many firms are
downsizing.
One retired employee from Ford Motors said he had been head hunted in Chicago and is interested to hear their offer and would be willing to move back to India.
Detroit, that is home to America's General Motors, Ford Motors and Chrysler, is seen as a source for skilled Gujarati engineers and managers who may consider moving back to India because of the opportunity created by the Nano project.



UK
HETAIN PATEL has been judged the overall winner of the Nottingham Creative Business Awards, from among a pool of 150 nominees from the east Midlands.
Awards chairman Mark Shaw called Patel a shining example of creative talent. There is magic and innovation in his work, with depth of thinking and communication emerging that represents the essence of how creative industries need to consider their impact.
Patel was called a great ambassador for Nottingham.
His parents moved to the UK in the 1960s bringing with them the ideal of India they passed on to him. He said he used the inherited sensibilities combined with the western influence of his adopted UK.