MALAYALI DIASPORA

BAHRAIN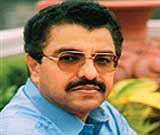 SOMAN BABY, the associate editor of Gulf Daily News and well-known community leader, was awarded the Pravasi Bharatiya Samman in Chennai last month by President Pratibha Patil.
The award is the highest honour of the Government of India for non-resident Indians.
The award was conferred in recognition of Soman's work in the media in presenting India and Indo-Bahraini relations in the best light and using the power of his pen to highlight the progress in Indo-Bahraini relations and also concerns of the community.
"I am deeply honoured that I have been selected to receive this award and accept it on behalf of the Indian community in the Kingdom of Bahrain," said Soman.
"Bahrain has been my home for 30 years now, and the generous and liberal acceptance of the people of Bahrain has made it possible for me to contribute to the understanding between my country and this warm and friendly nation that I am proud to call my home."
Soman was the only Bahrain-based NRI among the 13 awardees selected for the award this year and one of three Gulf awardees.



OMAN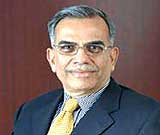 PNC MENON, industrialist and philanthropist, was awarded the Pravasi Bharatiya Samman for social service and numerous charitable projects in India, including a rehabilitation village for tsunami victims.
Born in Kerala, in southern India, Menon migrated to Oman in 1976, and started an interior decorating business with a partner. Seeing an opportunity in real estate back home, he started Sobha Developers in 1995, named after his wife, in Bangalore. He went on to build several campuses for Infosys Technologies, cofounded by billionaire N.R. Narayana Murthy. Menon has 28 projects under way, including a mall with an Olympic-size skating rink. In December, listing on the Bombay Stock Exchange of Sobha, in which he holds 87%, made him a billionaire. His wife sits on the board. Son Ravi, an engineer from Purdue University, is vice chairman.
Menon said the depression has seriously affected the Gulf countries and economic activities in some of the member states of the UAE like Dubai had come to a grinding halt.
He said that the possibility of the adverse impact of the global meltdown leading to an exodus of Keralites working in the Gulf countries could not be ruled out.
UAE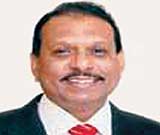 MA YOUSUF ali, an NRI businessman based in Abu Dhabi has been appointed on the Indian Prime Minister's Global Advisory Council of People of Indian Origin.
The Indian government created the council to draw on the experience and knowledge of eminent people of Indian origin in diverse fields worldwide. Yousuf Ali is the chairman of the Emke Group and a board member of the Abu Dhabi Chamber of Commerce and Industry.
Emke Group is best known in the Gulf through a chain of popular hypermarkets, supermarkets and department stores, which serve the widest segments of multi-ethnic residents in the region.
He is an ex-director on the board of Air India, and spearheaded the Cochin International Airport Limited in Nedumbassery, the first airport built by a public limited company.

US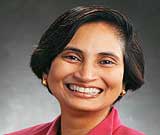 PADMASREE WARRIOR is one of the ­leading candidates for the newly-created position of chief technology officer in President Barack Obama's administration.
Considered a leader in innovation in the US, Warrior is chief technology officer of Silicon Valley-based networking giant Cisco Systems.
Before joining Cisco she was chief technology officer at Motorola, heading a 4,600-employee research and development laboratory. She spent a total of 23 years at the cell phone maker, including heading research for the semiconductor unit and running its energy systems group.
Under Warrior's leadership, Motorola was awarded the 2004 National Medal of Technology by the US president, the first time the company received the honor. Recently, the Economic Times ranked her the 11th "Most Influential Global Indian".

GEORGE REUBEN THOMAS ran 1030 kilometres—from Kanyakumari, India's southermost point, to Kollur, his home town—to create awareness against the burning of plastic in Kerala. The 62 year-old Thomas, who teaches creative mathematics in the United States and Canada, had the following message in Malayalam on his T-shirt: "Desire the welfare of others".
Noticing people burning more plastic in Kerala, he decided to run and inform the public on the havoc caused by burning plastic. When not teaching mathematics, he is involved in philanthropic activities at his native village Kadampanad, 70 km south of Sabarimala temple.
George ended the run at Kollur Mookambika temple.
TAMIL DIASPORA

US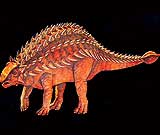 VS RAMACHANDRAN, an NRI scientist, bought a skull from a Japanese fossil collector and displayed it at the Victor Valley Museum, California.
American paleontologists Cliford Miles and Clark Miles who studied the bull-like skull described it as belonging to a new genus and species of the Ankylosaurid, the armoured dinosaurs that evolved about 125 million years ago and were found in North America, East Asia and Europe.
The US scientists at the Western Paleontological Labs in Utah have named the new species Minotaurasaurus Ramachandrani, after Ramachandran made the skull available to them.
The generic Latin name Minotaurasaurus means 'man-bull reptile'.
The paleontologists believe that the 30cm long skull represents a new dinosaur that grew to about 4.2m from a family of extinct reptiles called Ankylosaurid.
If validated, then this distinct species might join a handful of other Indian name bearing dinosaurs species like Barapasaurus tagorie, Kotasaurus yamanapalliensis, found in Andhra and Rajasaurus narmadensis in Gujarat.


TV RAMAN of California, whose lost his eyesight to glaucoma at the age of 14, is a respected computer scientist and engineer at Google.
Raman built a series of tools to help him use technologies designed with blind users in mind, from the Rubik's Cube in Braille to a software program that takes mathematical formulae and reads them aloud, a subject of his PhD dissertation at Cornell University.
Raman 43, also built a version of Google's search service for blind users and now works to modify a touchscreen screen phone gadget he says will make life easier for the blind.
Paul Schroeder VP for programs and policy at the American Foundation for the Blind says Raman is a leading thinker on accessibility issues.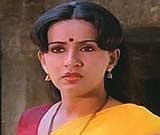 THE AMBIKA-radha ­sisters ruled the roost in Tamil cinema throughout the eighties and the early nineties. Ambika is now planning to launch her son (a resident of the US) in a big way in films. As a first step, Ambika has already made her son pack his bags and land up in Chennai and she is reportedly working overtime to ensure that her son's entry as hero in Kollywood is as grand as possible.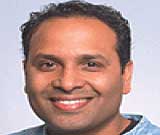 RAMA ranganathan, professor of pharmacology at the University of Texas Southwestern Medical Centre was honoured as a top researchist by the Academy of Medicine, Engineering and Science of Texas. He was given the 2009 Edith and Peter O'Donnell Award at the annual conference in Dallas.
Ranganathan is director of the Systems Biology Division of the Cecil H and Ida Green Comprehensive Center for Molecular, Computational and Systems Biology at the University where he also holds the chair in Biomedical Science.


SOUTH AFRICA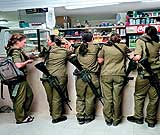 CAROLINE PILLAY has made history by becoming the first South African of Indian descent to serve as a chaplain in the army.
Pillay was among 275 volunteer recruits who started an intensive training course last month at the air force gymnasium in Pretoria before they serve for two years in the army.
Undeterred by the fact that at 39 she was almost twice as old as most of the other recruits, Pillay said she was looking forward to stamping her feet even at her "mature" age, confirming that she was fit, healthy and ready to tackle the course.
"The young ones will need my advice and guidance during the basic training and I will probably need their physical assistance," the delicately-built Pillay quipped.
Pillay has a masters degree in theology and hails from a Baptist clerical family in Durban dominated by males, which increased her determination to serve as a chaplain.
Defence Minister Charles Nqakula was pleased that Pillay and seven other South African Indian women were among the 79 women volunteer recruits who were joining 5363 men of all races.

AUSTRALIA
SURESHKUMAR BALASUBRAMANIAN of the Queensland University School of Biological Sciencess is taking scientists closer to a potential cure for debilitating genetic diseases like Huntington's disease, Friedreich's ataxia and Fragile X syndrome.
Bala studies how different environmental conditions modulate developmental processes in plants. Specifically he aims to understand how plants respond to changes in temperature at a molecular mechanistic level. The study identifies an expansion of a repeat pattern in the DNA of the plant Arabidopsis thaliana that has striking parallels to the DNA repeat patterns observed in humans suffering from neuronal disorders such as Huntington's disease.