MARWARI DIASPORA

US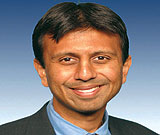 Bobby Jindal, the Indian American governor of Louisiana, has been named by a British publication among the '10 people who could change the world'. The list also includes Regina Papa, a social activist from India.
'Ten people who could change the world: it sounds like a bold claim', says the New Statesman and Society, introducing the list that it plans to make an annual feature.
'We offer a strongly political list of leaders of varying ethnicity and continent, people who will or who already are making changes in the US, Britain, South Africa and Iran, whether it be bringing the prospect of hope for genuine multiparty democracy to a new nation, vitality to a moribund political movement or the chance for better dialogue in the Middle East, or forcing governments to keep their promises on the environment.'
Calling Jindal, 37, the 'saviour of the Republicans', the New Statesman says he is 'perhaps the best prospect for revitalising a Republican Party that has just started its tour of the wilderness, with little else to keep it going other than the sustenance provided by occasional caribou kills by its new folk hero, Sarah Palin'.
'Jindal (who's parents lived in Malerkotla, Punjabsays he has no plans to run for president in 2012. While it is possible he will wait until 2016 if Obama is looking too formidable, it's the rare Louisianan who is actually taking him at his word,' the news magazine said.
'Anybody who knows Bobby Jindal knows he desperately wants to be president,' it quoted Bob Mann, a former top aide to a Democratic senator, as saying. '
The list also names Papa, who set up India's first department of women's studies at Alagappa University, Tamil Nadu, in 1988. She is currently associated with the Bangladesh-based Asian University for Women (AUW), which will be launched in September.
Should the list be taken seriously?
The New Statesman reminds the reader that the last time it compiled such a list, in 2005, it had picked Barack Obama..


TAMIL DIASPORA

US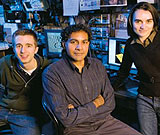 Hari C. Manoharan has bagged the bragging rights for creating the world's tiniest writing, in sub-atomic letters more than a billion times smaller than a metre.
How small is the writing? The letters in the words are assembled from subatomic sized bits as small as 0.3 nanometers, or roughly one third of a billionth of a metre.
The researchers encoded the letters S and U (as in Stanford University) within the interference patterns formed by quantum electron waves on the surface of a sliver of copper. The wave patterns even project a tiny hologram of the data, which can be viewed with a powerful microscope.
"We miniaturised their size so drastically that we ended up with the smallest writing in history," said Manoharan, assistant professor of physics at Stanford University.
Working in a vibration-proof basement lab in the Varian Physics Building, Manoharan and his team began their writing project with a scanning tunnelling microscope, a device that not only sees objects at a very small scale but also can be used to move around individual atoms.


Canada
Over 50,000 Canadian Tamils took to the streets to protest the genocide of innocents in Sri Lanka's conflict zone, carrying banners and placards. The protestor's human chain extended over miles, jamming city centre traffic. The protesters say Sri Lanka is deceiving the international community and is actually on a path to wiping out the Tamils by targeting innocent civilians.
Spokesperson Thayan Raghavan Paranchothy said they have received accounts showing the barbaric treatment of Tamils who are being lured into safe zones and then bombed by the Sri Lankan forces, recently killing over 300 innocents and injuring thousands.

Malaysia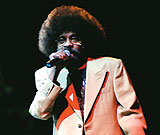 David Arumugam, lead vocalist of Alleycats, a Malaysian pop group, has been conferred with the title Datuk, the Malaysian equivalent of a British knighthood, by the Sultan of Pahang State.
Arumugam, 59, whose real name is Thiagarajan K.R. Arumugam, has been a pop singer for the past 40 years. His mother is Meenambal Arumugam, who along with his wife Sabrina Clyde attended the ceremony.
PUNJABI DIASPORA

US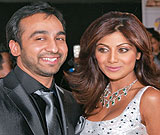 Raj Kundra and his business partner, Bollywood actor Shilpa Shetty, have bought a 12 per cet stake in Emerging Media, owners of Rajasthan Royals, the team that won the inaugural Indian Premier League (IPL) cricket tournament, in a deal that values the Jaipur franchise at $140 million. At that valuation, the stake bought by the two would be worth $16.8 million.
"This is a significant valuation given that we had bought the team for $67 million. We are going to be aggressive this year with our merchandising business, and are in talks with many Indian and international brands to launch the merchandise products," said Raghu Iyer, chief marketing officer, Rajasthan Royals.
A big chunk of the new investment will be used to fund marketing initiatives, including a Bollywood film featuring Rajasthan Royals. The money will be used to procure new players and stage matches with local clubs in the UK and in Australia.
"Our long-term strategic approach is to build the Rajasthan Royals into a global sports brand. Last season was very much about cricket and conquering the hearts of people in India… season two will be about conquering our global ambitions," said Manoj Badale, chairman, Jaipur IPL Cricket.
Kundra is CEO, Essential General Trading LLC, a Dubai-based trading company dealing in precious metals, construction, mining and renewable energy projects.
Shetty has invested in her capacity as the CEO of
S2 Global Productions, her film company.
"It's a strategic business investment, and I always support the underdogs as I am myself one. Rajasthan Royals were the underdogs in IPL before they succeeded (in winning the title)", said Shetty.

US
Lahori Ram, who died recently, has been recognised by the US House of Representatives in California.
Ram who founded North America's first Guru Ravidass Temple and was a mentor for Indians wanting to enter the American political processs, was also the first Indo-American to be appointed to the statewide commission in California.
At the time of his death he was serving on California's Economic Development Commission.
Ram was born in Lalwan, Punjab in 1944 and went to the US in 1972. Congressman Jackie Speier said Ram's sudden death leaves many mourning his loss.

Parveen Chopra has been conferred the Haywood Burns Memorial Award by the New York State Bar Association. The NYSBA, with over 76,000 members, is the largest voluntary association of attorneys in the US. Dr Chopra was honoured for his outstanding work in civil and human rights. Dr Chopra is the first South Asian honored in the history of the 133 year old organisation. The award was presented by the Committee on Civil Rights Chair Fernando Bohorquez at the New York Marriott Marquis in Manhattan, as part of the association's 132nd annual meeting. Every year only one person is chosen for this award based on outstanding contributions of an American civil rights leader who has ­significantly impacted civil rights in America.

Nikkitasha Marmwaha, 19, a communications student from Chicago, was chosen Miss India Worldwide at a pageant in Durban, South Africa. Kanchan Verma 23, an Australian student in sleep research, was first runner-up and Sunaina Bhoendie a business management student from The Netherlands was second runner-up.
There were 24 entrants from 25 countries at the 18th international pageant started by D. Saran of New York.
Marwaha received her crown from last year's winner Shagun Sarabhai of Mumbai.
.

New Zealand
Indian students studying in Invercargill, four of whom are Sikhs, have been targets of racial abuse and called terrorists by local people. One victim Jasdeep Singh said he cut his hair to avoid wearing a turban because he feared for his safety.
Five students of a group of 25 who are in Invercargill study at the Southern Institute of Technology, and say they have experienced 16 incidents of racial abuse in 12 days. Most of the abusers are men and women in their early 20s.
New Zealanders believe the turban wearing Sikhs are Arab or Muslim and abuse them with calls to get out of the country. Police chief commander Barry Taylor said he would be very disappointed if the general community is participating in this sort of thing.