INDIA EMPIRE NRI AWARDS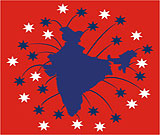 For the very first time we are organizing an AWARDS NIGHT to celebrate the success and hard work of the Global Indian Diaspora on January 10, 2010 at the Ramada Plaza, New Delhi. This will also be part of our celebrations for completing five years as a Diaspora-centric magazine.
In case you wish to register for the event, please visit our website http://www.indiaempire.com/v1/awards.asp?t=register
You may also register by paying cash at the venue.
The publication believes that it is the right time that the Indian Diaspora is recognized by way of Awards through a free, frank and fearless medium, independent of the Government. The National Press Club of India (with over 30 affiliate organizations) has been chosen to be Media Partners for the event and will play a key role in shaping opinion and credibility of the awards.
We plan to institutionalize the awards.
We also plan to bring out a book on the Awardees. The first book will be up for sale in July 2009.
Details of the NRI AWARDS will appear in the February 2010 edition of INDIA EMPIRE. It will receive global Media coverage. In case you wish to subscribe to this monthly magazine, please visit us online at http://www.indiaempire.com/v1/subscribe.asp or mailing us your subscription at the address given on the subscription page (page 35).
We will be opening up the nominations for 2011 on January 15, 2010. Nominations may be filed online at www.indiaempire.com after the aforementioned date. You can keep track of our activities and coverage in the coming issues of this monthly magazine.

Objective of the NRI Awards
To recognize the wealth of Indian talent overseas, to make the awards World Class, institutionalize them, and to ensure that the awards functions are held every year after the conclusion of the Government-organized Pravasi Bharatiya Divas, i.e. on the 10th of January.
Check out the winners of best casino to play baccarat and online blackjack at CasinoBonus.org!
Criteria to choose awardees for the NRI Awards
Strictly on merit and reputation. Strong references will be helpful. The nominations will be vetted by top NRI associations in different countries and the Indian Media.
Who is eligible for the NRI Awards?
Any person who qualifies as a Non-Resident Indian or a Person of Indian Origin and / or is an Overseas Citizen of India.