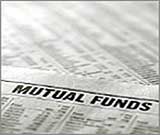 FUND UPDATE
IDFC Imperial Equity Fund is a high quality, pure large-cap play. The scheme aims to invest in well-managed growth companies that are available at reasonable value. Companies are identified through a systematic process of forecasting earnings from a universe of top 70 stocks by market cap. This fund has displayed commendable resilience during market downturns. The fund maintains a compact portfolio of around 28 stocks. The investment horizon is long term, however, changes are made in the portfolio as circumstances warrant. This fund targets first-time equity investors or cautious ones who seek the assurance of a completely recognizable portfolio. Its one year return is 20.67%.
---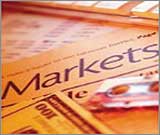 MARKET SNIPPETS
L&T Infrastructure Bonds 2010 - L&T Infrastructure Finance Company Limited has announced a public issue of long-term infrastructure bonds, under section 80CCF of Income Tax Act, 1961, to resident Indian individuals. The bonds paying 7.50% will have a buy back option at the end of five years while the bonds paying 7.75% can be purchased back at the close of seven years from the date of allotment. L&T Infra is the third company to float tax-saving bonds. Earlier, IFCI mopped up Rs 50 crore and IDFC raised Rs 3,400 crore by issuing this instrument. Budget 2010-11 enables investors to claim a deduction of up to Rs.20,000 from taxable income under a new section (80CCF) of the income tax act by investing in infrastructure bonds of specified companies notified by the RBI. The issue opened on 15th October and closes on 2nd November, 2010.

Seven out of top 10 Asian small-cap funds are Indian - Indian funds have taken seven out of the top 10 spots in the league table of small-cap funds across Asia, thanks to some canny stock-picking. An analysis of nearly 300 Asian small-cap schemes shows DSP BlackRock Micro Cap Fund leading, delivering an 82% return over the past year. This fund has also beaten the 58% rise of BSE's Small-Cap Index since August 2009. The 30-share benchmark Sensex has gained 20% during this period while the wider BSE 500 Index is up 27%. The other six schemes - Sundaram BNP Paribas Select Small Cap, HSBC Small Cap, JPMorgan Smaller Companies, Franklin India Prima, Franklin India Smaller Companies and ING Vysya CUB - have given investors returns between 44% and 57% on a trailing 12-month basis.
---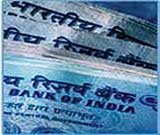 ECONOMY UPDATE
IMF raises India's growth forecast to 9.7% - The International Monetary Fund raised its India growth forecast for 2010, citing robust industrial output and strong macro-economic indicators, but warned that global economic recovery remained fragile. Indian economy will expand 9.7% this year, up from the July forecast of 9.4%, IMF said in its World Economic Outlook report. Asia's third-largest economy is however projected to slow down to 8.4% in 2011.

RBI to intervene if flows turn lumpy - India has attracted a record $22.5 billion in inflows into stocks this year, which has put an upward pressure on the rupee. The Reserve Bank of India (RBI) has said it will intervene in the forex market if inflows turn lumpy and volatile. Since the start of September, the rupee has appreciated 6.8% on foreign equity inflows of more than $9.5 billion, pushing the currency to a more than 25-month high. India must manage capital inflows so that it can fund its current account deficit while at the same time not harming exports.

Food price inflation drops to 15.53 % - Inflation rate based on the wholesale price index of food articles in the country declined to 15.53 % during the week ended 9 October 2010 from a high of 16.37 % in the previous week, even as prices of essential items continued to remain firm. Food price inflation rate stood at 11.95 % in the comparable week of the previous year. Inflation rate based on the wholesale price index of non-food articles rose to 23.64 % during the week ended 9 October 2010 from 22.73 % in the previous week.
---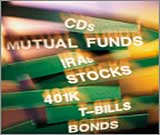 FUNDAMENTALS
Chinese Wall is a term used to describe procedures enforced within a securities firm that separate the firm's departments to restrict access to non-public material information, in order to avoid the illegal use of inside information. A Chinese Wall is said to exist, for example, between the corporate-advisory area and the brokering department of a financial services firm to separate those giving corporate advice on takeovers from those advising clients about buying shares. The "wall" is thrown up to prevent leaks of corporate inside information, which could influence the advice given to clients making investments, and allow staff to take advantage of facts that are not yet known to the general public.