FINANCE

Yes Bank appoints Sonu Bhasin as Banking Group President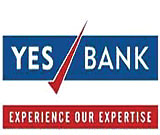 Yes Bank, India's new age private sector Bank today announced the appointment of Sonu Bhasin as Group President–Branch Banking. Bhasin will focus on further galvanizing the Branch Banking Franchise, which will include: (a) Building a Strong, Stable and Sustainable granular CASA, Retail Liabilities, Retail Assets, Wealth Management, NRI and Distribution revenues through a multi-pronged, Customer Centric, Product driven strategy, and by substantially enhancing Sales Force Performance and Productivity, systematically improving quality of acquisition and ensuring a Strong Compliance Based Culture. (b) Partnering with other business functions/channels to ensure consistent customer service delivery in line with our mission of being "The Best Quality Bank of the World in India by 2015" Bhasin brings with her over 24 years of work experience, half of which has been in the Banking & Financial Services domain. Prior to joining Yes Bank, she was the President and Head, Retail Banking & Investment Products, and Sales Management division at Axis Bank since 2005. Bhasin is a Mathematics Graduate from St. Stephen's College, Delhi University, and has done her MBA from Faculty of Management Studies, University of Delhi.
---

NRIs should be cautious of fraudsters
By Moiz Mannan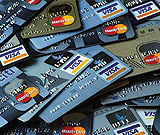 The increasing number of cases of non-resident Indians being duped by confidence tricksters all over the country should alarm not just the diaspora themselves, but also the Indian government and the ministry. Although precise statistics are not available, observers feel that over the past two or three years there has been a sharp rise in the number of NRIs being taken for a ride in a variety of stunningly innovative ways. The most recent case is that of a senior official of the State Bank of India in Nagpur, Maharashtra, who is alleged to have siphoned off large amounts of money from NRI accounts. News reports said the bank has filed a complaint with the Central Bureau of Investigation (CBI) against the official who is believed to have cheated NRI customers of more than Rs13.5m over a period of time. Bank official fear the amount of fraud may rise as investigations proceed. The Times of India quoted CBI sources as saying that the accused officer would provide fake receipts to customers who deposited money in their non-resident accounts. He then transferred those funds into his own accounts. The accused is said to have ensured that all the accounting entries were right when he pocketed some money from an account. Then there was a case not very long back of an NRI from Pune who discovered that ATM-Debit Cards are no safer than credit cards when it comes to fraudsters. He was left poorer by Rs 1.14m when a trickster forged his signatures, availed of an ATM card and withdrew the money. The victim, residing in Finland, had an account with IDBI Bank, which his father-in-law was operating on his behalf. On one visit, he checked the bank account and realised that Rs 1.14m had been withdrawn using an ATM card, which he did not have. The police said some unidentified person forged the man's signatures and opted for an ATM card and a cheque book. He withdrew the money from 15 ATMs located in different parts of the city over a period of around three months. All that was left for the poor victim was to file a complaint with the police. Perhaps the highest number of complaints of NRIs being duped is in the matter of property. One such interesting case was reported this February in which a Beijing-based Indian businessman was cheated of Rs 42.5m allegedly by a realtor. Four years ago, the businessman was lured into booking a plot in Faridabad to build a luxury villa. Later, failing to see any progress, the man made enquiries and came to know that the plot was never owned by the builders. The businessman claims he paid a booking amount of Rs 42.5m and was promised possession of the villa within two years. However, when he returned two years later, he was shocked to see the plot as flat as before. As per the agreement the man asked for a refund, but the cheques the builder gave him were dishonoured twice. The defrauded NRI filed a police complaint and has been waiting for a year-and-a-half for any action to be taken. He told the media on a visit to India that he knew 50 to 60 investors who had been cheating of huge sums like he was. Fraudsters did not even spare a widow, an NRI from the US, who was tricked into investing Rs 55m in a dubious shopping mall scheme. The accused, the owner of a New Delhi multiplex, was a friend of the woman's deceased husband and promised to allot her fifty percent of the shares of his new project in Lucknow and to share the profits equally. The whole thing was a sham and the woman went back crying for justice. Gullible NRIs have been hoodwinked even in charitable projects. Sleuths of Delhi Police Economic Offences Wing arrested a trickster for duping five NRI doctors of Rs140m after they were induced to invest in a charitable trust. The man was the self-appointed General Secretary of a medical charitable trust and his wife was the treasurer. He also acquired land from Delhi Development Authority to build a hospital for which he appealed to the NRIs' philanthropic instincts. Later, it was found that the man had transferred the money into more than 20 bank accounts of his realty firm and family members. Innovative crooks are devising ever-smarter ways to relieve NRIs of what they believe is easy money.
Courtesy: thepeninsulaqatar.com
---



Kotak Bank in business pact with Malaysian lender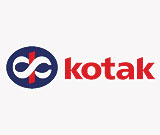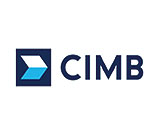 Private lender Kotak Mahindra Bank today said it has entered into a business co-operation arrangement with the Malaysian bank CIMB Group. The two financial institutions will co-operate and explore opportunities arising from cross-border businesses, investment and trade flows, with a focus on select countries in the India-Asean (Association of Southeast Asian Nations) corridor, Kotak Mahindra Bank said in a statement here.The alliance would cover various businesses of mutual interest, including M&A advisory, trade finance and other corporate solutions, NRI banking and remittances, it said."We see this as a significant opportunity for two financial institutions to leverage their strengths to serve respective customers better in the Indo-Asean corridor across a range of financial services," Kotak Mahindra Bank Executive Vice-Chairman and Managing Director Uday Kotak said.The agreement will better serve clients of both banks in the region, specifically Malaysia and Indonesia which are amongst the largest countries in the 10- nation bloc, it said.Headquartered in Kuala Lumpur, the CIMB Group is Malaysia's second largest financial services provider and one of the leading banks in Asean. It offers consumer banking, investment banking, Islamic banking, asset management and insurance products and services.
---

NRI funds siphoned by SBI official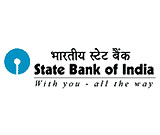 A fraud involving a sum of over Rs 1.35 crore has come to light in the city's main branch of State Bank of India (SBI). A senior SBI official at the bank's Kingsway branch allegedly siphoned off the money from accounts of Non-Resident Indians (NRI) and moved it to an account operated by him. The Government bank recently filed a complaint with CBI naming Anup Rajurkar, who heads the NRI section at the branch, as the main accused. The complaint also names some unknown persons, probably officials from the same branch. SBI Kingsway branch Deputy General Manager (Operations & Credit Network) Dilipkumar Poddar confirmed the development, and said Rajurkar was suspended after the scam came to light. "We've approached the CBI to inquire into the matter since the embezzled amount is over Rs 1 crore. Simultaneously, bank's parallel inquiry was also underway," he said. Since the siphoning of funds had been going on for many years, it was not possible to specify the exact amount and the number of officials involved. As of now the embezzled amount is around Rs 1.35 crore, Poddar said. Interestingly, the bank opted to file a complaint with CBI, and has not yet lodged an FIR against Rajurkar with the local police. CBI Anti-Corruption Branch S P Thomas John told PTI that the possibility of involvement of other bank employees can't be ruled out. Though the misappropriation was detected much earlier, the complaint was filed only in April. "We're probing all aspects. SBI officials estimated the misappropriated funds at Rs 1.35 crore, but the amount may go up as many NRIs had accounts in the bank," he said.
---
ACTIVISM


NRI on bullock cart spreads Anna's message
Mavinahalli N Raghu, an NRI based in Boston, has begun a bullock cart march from his native village Mavinahalli of Mysore to support Anna Hazare's stir against rampant corruption in the country. Raghu chose the bullock cart to draw rural people to Hazare's massive movement. A product lifecycle management (PLM) consultant in the USA, Raghu came down to India a few days back to support his idol Anna. "I have read and heard a lot about how Hazare created a wave and brought to light that the country needs to have an anti-corruption law," he said. This is not the first time that Raghu had organised such agitations. "I organised a day-long agitation in Boston months back, gathering all Indians in America and sending out a message to the prime minister's office in New Delhi, how the NRIs are agitating against corruption and how they are voicing out their criticisms against the government," said Raghu. He said that Anna has brought back the vision and dream to the people of this country. He also had added to the fold rural people by creating awareness about corruption and the need for engaging in such a national movement. "People need guidance and rural people are already awakened but they need to understand why Anna is fighting on their behalf and other Indian citizens," he said. Raghu is educating villagers how Hazare started the battle against the corrupt government and how he has involved so many others and began this movement.
---

Bains dared Manpreet to debate on any public issue
| | |
| --- | --- |
| | |
| Harcharan Bains | Manpreet Singh |
Punjab Chief Minister Parkash SIngh Badal's Media Advisor Harcharan Bains has offered to join open, unbiased and live debate with former finance minister Manpreet Singh Badal before NRI audience in Canada, the UK and the USA on any issue of public concern in Punjab during the current tour of the American continent by the PPP leader. Bains who, like Manpreet Singh Badal, is on a short visit to the US and Canada at present, promised in a statement released simultaneously from Washington, New York, Toronto and Chandigarh that he would personally seek to ensure that that debate reflected a high quality of content and approach, and will be focused on Manpreet's favourite issues like Punjab's economy, development, quality of governance, approach to leadership styles etc. "When two relatively less illiterate persons like you and me talk in front of highly qualified and educated audience, as I believe the NRIs are, there should be no resort to personalised attacks, mud slinging or personal relations. "We can, if Manpreet so chooses, expand the debate to include the leadership styles and the personal morality of elected representatives of the people. We can also discuss the relative merits of the approach represented by different leaders in Punajb, including the Chief Minister, Parkash SIngh Badal, Deputy Chief Minister Sukhbir Singh Badal, former Chief Ministers Captain Amaridner Singh and Bibi Rajinder Kaur Bhathal and Manpreet himself. I am open to everything. Let's hold a debate that should truly remove the apprehensions of the Punjabis living abroad about the future of their state and about the calibre of those who are in the forefront of politics there. Lets us talk in a manner that ensures that the Punjabi people living in these countries become proud of their leaders back home. We owe it to our state and to our dear NRI brothers and sisters and children to hold a dignified and credible debate on issues agitating their minds" Bains solicited Mr. Manpreet Singh Badal Bains however requested that the debate be held either live on TV and radio stations and in front of the the print media, or at a non-political venue, with neither the SAD nor the PPP die-hard fans being allowed to vitiate it through unseemly conduct. "When noise and rowdyism take over, truth takes a back seat. Let the debate be held in front of enligthened sections of the society including academicians, intellectuals, political experts and scientists and Punjabi achievers in different fields, including young students, the media and the elected representatives of the local local NRI people, like their MPs. Let some local non-Punjabi and American, Canadian and the British political leaders and experts also be invited to these debates, the expenses for organising which can be equally shared by the SAD and PPP. It would be ideal if some local university professors, writers, social help groups and politically aware individuals or organsiations are also invited to take part in the debate. And above all, let no NRIs' hard earned money be used to promote the personal fortunes of either side under any pretext. " Bains made it clear that his visit is not funded by the Punjab government. "I am here for a different purpose and make this offer only because both Manpreet and I happen to be in same part of the world, and away from local prejudices. I have come here in circumstances which are not entirely happy for me personally. But as we are away from the rough and tumble of local political prejudices, I feel its a good opportunity for us to talk in a climate of relative impartiality and objectivity. Besides, despite my differnces with you on issues of principles, my personal affection for you is intact. The memory of some good times spent together between us still lingers in my vacant hours. So, I believe, we can talk. "Mr. Bains told Mr. Manpreet Singh Badal in his statement. Bains also requested the PPP leader not to scuttle or ridicule the offer by referring to the difference of statutes of the two participants. "I will be hugely disappointed if any such less-than -educated escape route is taken. I am sure you will not fall a prey to the fallacy of such political or personal arrogance. I would rather trust the image you so desperately seek to project of yourself as a man who is willing to talk on the basis of reason and facts to the commonest of common people. Consider me the meekest of them all, but let's talk. We were both together in the rank of ministers in the same government; the common interests we share away from politics are also well known both to you and to many other people in Punjab. And we both regard Parkash SIngh Badal as our icon. We are both perhaps the ideal choice for an impartial and level headed, fact-based debate. Please lets talk in front of the local people who deserve more than filthy mud-slinging as signature tunes from their leaders back home. Lets not stand on prestige. In a democracy, the King is answerable to the man on the street. Consider me the man on the street, if nothing else. But since you are or claim to be an enlightened leader, let that little detail of your being high and mighty not disqualifies me from talking to you." The Chief Minister's Media Advisor referred to the "excellent personal relations that once existed between him and Manpreet", and said that "being the one senior to you in age and experience of working at the highest level, it would be my responsibility to ensure that nothing is said or done during this debate which either compromises the dignity of either participant or belittles the worth of the meaningful past of our relations. I make this offer in all humility," Bains concluded.
---
HEALTH

GMCANA vs GGH doctors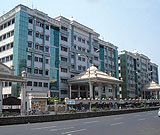 GGH, Chennai
Influential NRI doctors are lobbying hard with the state government to retain Dronamraju Phanibhushan as superintendent of the Government General Hospital (GGH) here even after his retirement. Phanibhushan is to superannuate at the end of August. The NRI doctors, who have invested huge sums for the development of GGH, believe that retirement of Phanibhushan could derail the ongoing development projects. Currently, a super-specialty block is under construction for which an NRI doctor had donated Rs 5 crore as a matching grant to the government. NRIs, particularly old students of Guntur Medical College (GMC), have been extending financial assistance for several works and purchase of equipment in the hospital. The 1,100-bed GGH is one of the biggest government hospitals in the state after Osmania, Hyderabad, and King George Hospital in Visakhapatnam. Phanibhushan, a professor of psychiatry, superseded his seniors and was made superintendent three years ago, with the backing of Guntur Medical College Alumni of North America (GMCANA). Senior medical practitioners, however, claim that the alumni association under the pretext of extending financial assistance meddles in the working of GGH. In addition to financial support to GGH, the NRI doctors help those in power corridors get medical assistance when they visit US. "No minister wants to refuse these doctors if some obligation has been forwarded by them as they prefer to keep cordial relationship with these doctors in the US," explained a professor of GMC. The Government recently granted governing rights of an auditorium to GMCANA on the grounds that it had funded its construction. "The government acted blindly though the land on which the auditorium came up belonged to GMC," he said.
---
DIPLOMACY

High Commissioner Surie given touching farewell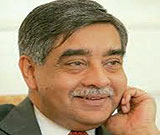 Nalin Surie
The Indian community in the UK gave a touching farewell to Nalin Surie as he retired as the Indian high commissioner. Surie was also made a life-member of the Indian Gymkhana Club on the occasion. Leading NRI industrialist and chairman of Noon products Gulam Noon told Surie: "You have always played with a straight bat. You gave the Indian Gymkhana an impetus by organising the August 15 celebrations at the Gymkhana last year". Rami Ranger, leading NRI entrepreneur and Chairman of Sun Marks Ltd, said, "high commissioner Surie has gone many an extra mile while discharging his duties and his stint here will be considered as "a golden era". Baroness Usha Prashar, Chairperson of the Judicial Appointments Commission of UK, said: "high commissioner played an important role in building the India-UK relations through his quiet diplomacy in the circle that matters". Joginder Sangar, Chairman of the Bharatiya Vidya Bhavan, said Surie is the first high commissioner who has taken the high commission to the community, "whereas earlier the community used to go to the high commission".
---
EDUCATION

Hostel for NRI students to be constructed at MANIT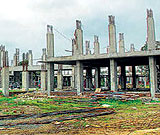 Construction work at MANIT
The government is planning to construct two hostels at the Maulana Azad National Institute of Technology (MANIT) for Non Resident Indian (NRI) students and for students enrolled in post-graduation courses. Both the hostels will have a capacity of 250 students each. Central Public Works Department (CPWD) has issued a tender notice for the constructions of the hostels. Dr Gayatri Agnihort, the institute's Dean (Planning and Development), said that the new hostels are being constructed in view of the growing number of NRI students. The institute currently has arrangement for housing 32 NRI students in eight warden quarters. The fund for hostel construction is being provided by the central government and the project would be completed in about one year. It is expected allotment of hostel seats would begin from next academic session.
---
POLLS


Punjab polls campaign in Canada and US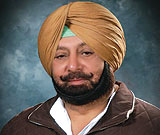 Capt. Armainder Singh
If Rahul Gandhi has long back kick started the campaign for Uttar Pradesh going to polls next year, the Punjab Congress Chief has started his campaign in Canada and US. "CKYE 93.1 Red FM welcomes you to Harjinder Thind show and today we have Capt Armainder Singh as our guest and here is our first …." blasts the anchor. Capt Armainder sitting in Chandigarh answers loads of queries from Indian Canadians and Americans about the plans that Congress has for improvement of the state economy if voted to power and what are the chances of it coming to power. If you thought that this is the first and last of Armainder Singh then you hear another FM station Sher -e-Punjab anchor yell saying the Congress leader is on their show. This FM is very popular among the Punjabi's in Canada. This time he is grilled about the Union ministry black list that has Sikhs in it. The Punjab Congress President answers all of this and now says that his next halt is at Punjabi Radio based in San Jose California. Now Red FM news Editor Thind says that the Capt singh was a great hit. "Around four lakh listeners jammed the radio waves and reason is that Punjabi's outside their country get even more attached to their home and are always concerned about each issue and want the State to be a leader. Taking a cue next Manpreet Badal President of Peoples Party of Punjab who this time will be visiting Canada and USA. Fourteen stadiums in both the countries are booked fully. His campaign will start from the Gurudwara in Stockton (California) since it was here 200 sikhs formed the Gaddar movement to end British rule in India. The ruling party Akali Dal sents its Foreign affairs minister Balbir Singh Bath to explain how much the Government has done to improve their plight back home which includes police stations only for NRI related cases and revenue courts to deal with NRI's land cases. Bath plans to visit UK and other countries where Punjabi's are in staying in large numbers. All of the parties are active on Face book, twitter and blogs. Capt Singh has set a team to monitor these social networking sites.
---
LIFESTYLE

NRI IT professionals heading back to India: Survey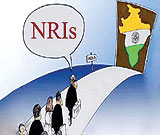 With declining wages abroad, an increasing number of non-resident Indian IT professionals are moving back to their home country, says a survey. IT and IT-enabled firms in India hired 28 percent more non-resident Indian (NRI) professionals in the first quarter of 2011-12, according to the survey conducted by recruitment consulting firm MyHiringClub.com. Among 11 surveyed industries, IT and IT-enabled services registered highest growth, with 28 percent increase year-on-year in the first quarter of the current fiscal. It is followed by pharma and healthcare, up by 20 percent, automobile and manufacturing, up by 18 percent, telecom, up by 14 percent, banking and financial services, up by 10 percent and FMCG, up by six percent. "The high economic growth in India with many good opportunities has fuelled the NRI thought process to head back. In addition to that, many US companies are opening their offices in India and hiring more to target the growing market in Asia," Rajesh Kumar, CEO of MyHiringClub.com, said in the survey report. He said an increasing number of high value NRI professional recruitment is likely to take place in the coming years as wage gaps have declined sharply. "Increasing number of people are now returning because now the advantages of returning back to India outweigh the disadvantages by far," said Kumar. The highest number of NRIs who returned home found jobs in Bangalore, followed by Mumbai, Delhi and Hyderabad. The NRI professional hiring trend survey was conducted online between July 1-15. Senior human resource professionals and top management of 237 firms and 690 recruitment consultants participated in the survey.
---
INDIAN ITEMS AT BONHAMS

Tipu Sultan's Gold Pendant
A gem-set gold pendant from the treasury of the legendary Indian ruler, Tipu Sultan, is among the star lots in the sale of the contents of Lord Glenconner's St Lucian home at Bonhams in London on 28 September. It is estimated at between £80,000 and 120,000. The gold pendant is set with a 38 carat emerald surrounded by nine precious stones including topaz, blue sapphire, ruby, diamond and pearl. It is one of the very few pieces of jewellery from Tipu Sultan's fabulous treasury to have survived in its original setting. Tipu Sultan ruled Mysore in the late 18th century and became famous for his ferocious and bloody opposition to the extension of British rule. He was known as the Tiger of Mysore and once said, "I would rather live a day as a tiger than a lifetime as a sheep". Tipu's Treasury – which was stuffed with jewels, gold arms and fine cloth - was dispersed after his eventual defeat and death in the Siege of Seringapatam in 1799. The British victory was followed by extensive looting as well as a more orderly division of the spoils and the pendant ended up in the possession of a Major General Harris who brought it to England. Other major items in the Glenconner sale include a rare 18th century South Indian carved emerald figurine (estimate £40,000-60,000); a late Mughal inscribed emerald bearing the name of Prasanna Coomar Tagore from 1826 (estimate £25,000-35,000) and an impressive North Indian 19th century silver sheet-covered wood tester bed (estimate £15,000-20,000).
---

First printed depiction of Taj Mahal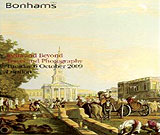 The first printed depiction of one of the most famous buildings in the world, the Taj Mahal, is among the highlights of Bonhams 'India and Beyond: Travel and Photography' sale in London on October 4. It is included in a volume of aquatint views of India by William Hodges who travelled through the country in the 1780s executing drawings on the spot. The Taj Mahal appears in the background of a view of the Fort of Agra suggesting that Hodges was more interested in the military installation than the building which in future generations came to symbolise eternal love. This is one of the most important books of aquatints of India and is estimated at £30,000-35,000. The volume is part of a extensive collection of books, photographs and prints about India put together privately over 25 years which makes up the greater part of the sale. Among the other prominent items from the collection are: A complete copy of Emily Eden's Portraits of the Princes and People of India estimated at £20,000-30,000. Published in 1844, this exceptionally rare folio of 24 hand-coloured card mounted lithographs covers the panoply of life in the court of the Sikh rulers of the Punjab, from Maharajahs and Nawabs to fakirs, servants and attendants. The plates are based on original drawings by Emily Eden who lived in India from 1835 – 1842 when her brother, Lord Auckland, was Governor General. Numerous fine prints by Thomas and William Daniell (ranging from £300-400 to £2000-3000) in addition to their copy of Oriental Scenery (1812-1816), with 144 aquatint plates estimated at £5000-7000. A scarce complete copy of one of the great pioneering works of Indian photographs: a first edition of Thomas Taylor Meadows and James Fergusson's Architecture in Dharwar and Mysore (1866), with photographs by William Henry Pigou, Andrew Charles Brisbane Neill and Thomas Biggs estimated at £20,000-£30,000.
---
RECOGNITION

Punjabi NRI wins Liberia highest Award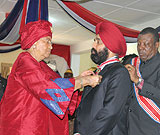 India's Honorary consul general to Liberia, west Africa Sardar Upjit Singh Sachdeva has been conferred with the Knight Grand Commander, Liberia's highest award during the nation's 164 th indepence day celebration in northern city of Voinjama, Lofa County, 400 kilometers from, Liberia's national capital Monrovia. Upjit Singh Sachdeva hails from Jalandar in Punjab. Sachdeva became the first Indian in African history to have been awarded the highest award by a sitting Liberian president since Liberia declared her independence 164 years ago on July 26, 1847 and was formed by slaves freed from the USA. The award was presented to him by Ellen Johnson Sirleaf, President of the Republic of Liberia, for his outstanding contribution to the cause of the socio-economic development, recovery and reconstruction of Liberia after civil war which ravaged the entire nation. His efforts in forging friendship, cordiality, peace and love between Liberia and India and enormous contributions to the growth of Liberia's commercial sector was specially mentioned by the Liberian president. In January 2011, Sachdeva had been decorated with the prestigious Pravasi Bhartiya Samman Award by Indian President Pratibha Patil for enhancing India's image globally. The Knight Grand Commander of the Liberian Humane Order of African Redemption that Sachdeva received was established on January 13, 1879, during the Presidency of Anthony W. Gardiner.