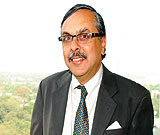 Didar Singh: Key link between Overseas Indians and India
Secretary in the Ministry of Overseas Indian Affairs, A.Didar Singh, has commendably pursued a project that will emotionally and physically link India with its PIO population for generations to come. Aside from the Kolkata memorial project that has been well and truly initiated, the MOIA is now aggressively focused on bettering the lot of Indian workers in the Gulf, increasing India's engagement with the younger segment within the Indian diaspora, and interacting more with overseas Indians seeking to invest in India. The agenda is more wholesome now, there is a balance between catering to the needs of the descendants of the indentured workers, and looking at the interests of the newer immigrants. Singh spoke to Sayantan Chakravarty on various aspects of the diaspora
On being more focused…
As you yourself mentioned in your question, India's engagement with its diaspora is getting more and more focused as we are able to take up specific initiatives which are of interest and concern to both the diaspora as well as to India. For example you are aware that the commemorative plaque is being established for the indentured labourers at Kolkata. This is a result of this type of focus due to which we were able to meet one of the long-pending demands of PIOs. Similarly, in the entire aspect of emigration of workers to the Gulf, we are able to focus on labour MOUs or the joint working groups and ensure that the entire environment under which workers function overseas is a better environment and a more conducive one for their welfare and economic well-being. You know we have recently been able to inaugurate the Indian workers resource centre at Dubai in the UAE and this provides a 24/7 helpline available to all the persons there. We propose to replicate this in all the other Gulf states.

On the areas of maximum feedback from overseas Indians…
Complaints and grievances are obviously the single largest that emerges. I've seen this over the last few months and the biggest problem that has actually been faced has been in the matter of surrender certificates. These are required to ensure you have surrendered your passport as per the Passport Act and the Citizenship Act. And this is required prior to any other counselor services, such as OCI cards and visas, being given. So a lot of persons of Indian origin have complained that it takes a lot of time, and that at times issues or rules are not clear as to how this is to be done. This has been an area of concern, which we have been more or less been able to sort out now, the situation is smoothening out. The demand for OCI cards is of course growing, because more and more want to engage with India, which is a good sign.

On stepping up interactions with the younger generation of overseas Indians…
On the younger generation of the Indian diaspora, this ministry has attempted to focus on special schemes such as the Know India scheme that is able to bring younger PIOs to interact with India and then become future ambassadors of India overseas. We have now expanded that scheme to a Study India Programme, in other words it will not only be visits, but also an academic interaction through which they are able to share their ideas and learn a little bit more about India by being a part of conferences, workshops, lectures. These will give them greater knowledge. We are, in the January 2011 Pravasi Bharatiya Divas, carrying out an entire plenary on youth. We want to focus on the youth and we are getting young persons both from overseas and from within India who would give suggestions on how to improve interactions and carry our gains forward.

On the gains from PBD Durban (October 2010)…
PBD Durban was a milestone in the relationship between India and Africa as well as the relationship of India as a home country and the Indian diaspora in Africa. It was located and held at Durban due to various strong interactions that we have in South Africa. Firstly as we all know Durban is a place where the great Mahatma Gandhi worked and began his experiments with truth and political non-cooperation strategies. Secondly, Durban is a place with probably the highest concentration of PIOs in any one city in the world. It is a large city with a very high concentration of overseas Indians. Thirdly, we've never had a major Indian event in any part of Africa, not only a PBD for Africa but any other such large Indian or Indian sponsored event. This was the first and the largest. The fact that South African President Zuma thought it fit to attend the PBD was a strong signal that he recognizes the very important relation he has with India as well as with PIOs in South Africa.

On the next PBD...
We do run a scheme now that while we have one major PBD in India, we do one overseas. The next PBD overseas has been planned for Toronto, it will be PBD Canada, and it will be for all of North America, but concentrated for Canada because it has a very large number of PIOs. It is planned for June 2011.
As you know, we also have other formats of interacting with diaspora overseas. We do investment meets, we also do interaction meets with Indian diaspora and we do specific diaspora meets which are somewhat academic in nature as well as interaction with overseas Indian community.

On a Caribbean regional conclave…
We are also planning a similar such diaspora meet in Port of Spain in Trinidad and Tobago in May next year in collaboration with the University of West Indies where there will be an academic seminar and interactive meet with our Minister and with PIOs from different parts of the Caribbean. This would coincide with the Indian Arrival Day in Trinidad and Tobago. We will pull in the Indian diaspora from the entire Caribbean. Again, this will be the first such diaspora meet in the Caribbean.

On the Kolkata Memorial…
This Ministry has been for quite some time thinking of a memorial dedicated to indentured labour that went from India to several countries across the world in the colonial period. We know that was the single largest emigration from India in the last 200 years. In fact the task was carried out in a period of almost 90 years as part of the economic requirement of the then colony to have a good reliable labour to replace the earlier slave trade. This is an important historical fact, and we wanted to recognize that by having a memorial. Of course it is difficult to do such things, to go about it, plan for it, budget for it. We have decided to do this in two steps—step one will have a commemorative plaque which is directly at the embarkation spot in the port area. This was the former Kidderpore dock, this is where an old watch tower exists, the spot chosen is right next to it. It is symbolic of all embarkation that took place in the then Kolkata port. That is step one. We were able to convince the port authorities, we got a lot of support from the Ministry of Shipping who readily agreed to support the project. The second step would be the establishment of a museum dedicated to the indentured labour. For this we need the support of the Government of West Bengal with whom we are already in contact, and we will hope that we are able to find an area that was used to house the emigrants prior to their departure. Hopefully that too should come up in due course. With the initial plaque, we would actually dedicate a spot that would have an emotional resonance with PIOs in several countries.

How do you see the interaction with overseas Indians increasing…
I believe that the largest both symbolic and economic interaction between NRIs, including OCI card holders and Indians, is the fact that India has now emerged as a country that received the largest remittance from overseas in 2009 (USD 54 billion according to the World Bank). It was near about USD 48 billion at the end of December 2008. This is a tremendous signal by the NRIs, including OCI hard holders, that they have great belief in the Indian economy, that they are eager to remit monies back to India.