NEW KEEPER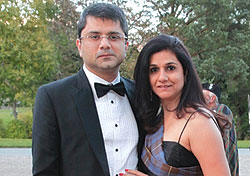 Mr Jackie Matai (left)
The Keepers of the Quaich, the exclusive Scotch Whisky Society with a wide international membership, met in October 2012 to welcome 42 new members as Keepers of the Quaich and 4 Masters of the Quaich.
Amongst the chosen few on this occasion, was Mr. Jackie Matai, Co-Founder, Aspri Spirits Pvt Ltd, who was honorably inducted as a Keeper of the Quaich by virtue of the industry recognition of his exceptional personal contribution and commitment to Scotch Whisky. The Society was founded to represent the Scotch Whisky industry worldwide and promotes the goodwill of the industry and honors those who have made a significant contribution to it. There are now 2172 Keepers of the Quaich.
---
MITTAL BUYS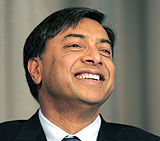 Mr L N Mittal
Mining firm Anglo American and cement maker Lafarge have sold one of the UK's biggest concrete plants to Indian business tycoon Lakshmi Mittal.
The Indian-origin steel tycoon purchased Lafarge, and AA's assets for 272 million pounds.
According to the Daily Express, among other assets the deal includes Anglo-owned Tarmac's 50 per cent stake in Midland Quarry Products, one of the country's biggest hard rock suppliers.
According to the report, Mittal said the business deal reflected his confidence in UK growth.
---
ROCK STARS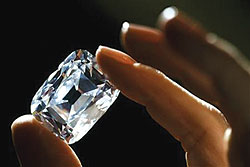 A huge, internally flawless diamond from India's fabled Golconda mines was sold at auction in Geneva recently for a record 20.355 million Swiss francs, Christie's said.
The rare, colourless stone weighing 76.02 carats, and roughly the size of a large strawberry, once belonged to Archduke Joseph August of Austria (1872-1962), a prince of the Hungarian line of the Habsburgs. Its pre-sale estimate was 15-to-25 million Swiss francs and it fetched more than double the price paid for it at auction almost two decades ago. "It is a world record for a Golconda diamond and a world record price per carat for a colourless diamond," Francois Curiel, director of the international jewellery department at Christie's, told reporters.
---
RECORD WALK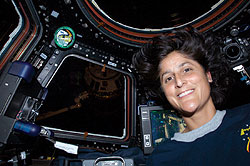 Ms Sunita Williams
Indian−American astronaut Sunita Williams returned to earth after 127 days in space with a new record under her belt—the most spacewalking time by a female at 50 hours and 40 minutes over seven career excursions.
Ms Williams, who was commander of Expedition 33 on the International Space Station returned home with two space—going colleagues aboard a Russian Soyuz capsule that landed northeast of Arkalyk in the steppes of Kazakhstan.
Williams has logged 322 days during two space flights making her second on the list of most experienced US female astronauts. She also holds the record of longest spaceflight (195 days) for female space travellers.
---
PROF FETED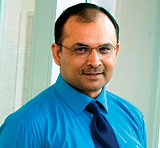 Prof Autar Kaw
Autar Kaw, an India-born professor of mechanical engineering at the University of South Florida, is among the four recipients of the 2012 US Professor of the Year award.
The sponsors US Council for Advancement and Support of Education (CASE) and the Carnegie Foundation for the Advancement of Teaching declared Kaw, a USF professor for 25 years, Outstanding Doctoral and Research Universities Professor.
This annual prestigious award recognises exceptional professors for their ability to engage and influence students, according to a media release from the Tampa Florida based university.
---
DOCTOR WINS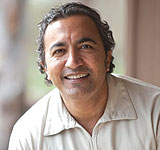 Dr Ami Bera
Ami Bera, a California physician, has created history by becoming only the third Indian American to enter US Congress as he finally won his tight race against sitting Republican Dan Lungren.
Bera, 45, a Democrat, defeated Lungren 51.1 percent to 48.9 percent in his second attempt after having failed to unseat Lungren two years ago for the 7th District Congressional seat representing the suburbs of Sacramento.
With the win, Bera from Elk Grove, son of Indian immigrants, becomes just the third Indian American elected to Congress, after Dalip Singh Saund in 1952 and Louisiana Governor Bobby Jindal, who won a House seat in 2004.
---
PAUL SUPPORTS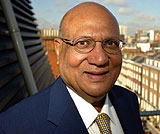 Lord Swraj Paul
NRI industrialist Lord Swraj Paul has lent support to a British charity's initiative to establish playgrounds dedicated to giving a secure playing environment to disabled children.
Lord Paul and his wife Aruna, who lost their young daughter Ambika in 1968, visited the playground. Aruna also unveiled a plaque in memory of their daughter who died at the age of four after a battle with leukaemia.
Ambika Paul Foundation, set up by Lord Paul, is supporting KIDS, the charity behind the initiative.
Lord Paul had donated 1 million pounds to save the London Zoo from closure in 1992.
---
TULSI'S FEAT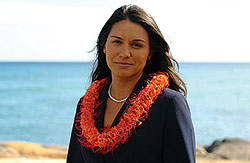 Ms Tulsi Gabbard
While all five Indian-American candidates hoping to enter the US Congress lost out, Tulsi Gabbard created history by becoming the first Hindu-American to enter the US House of Representatives.
An Iraq war veteran, 31-year-old Gabbard defeated K. Crowley of the Republican Party with a handsome margin in Hawaii's second Congressional district. Her victory has been cheered by the Hindu-American community across the country.
Born in American Samoa to a Catholic father and a Hindu mother, Gabbard moved to Hawaii when she was two. In 2002, at age 21, she was elected to the Hawaii state legislature.
---
"MILESTONE"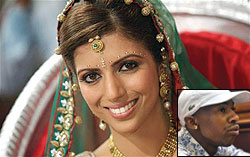 Ms Anni Dewani and Mr Xolile Mngeni
The South African Government has hailed the guilty verdict handed down to Xolile Mngeni for the murder of Indian-origin bride Anni Dewani, calling it 'a milestone' for the country's judicial system.
"The ruling ... reaffirms that crime is not to be tolerated in South Africa,"said Cabinet spokesperson Phumla Williams.
Western Cape High Court Judge Robert Henney found Mngeni, 25, guilty of robbery with aggravating circumstances, premeditated murder and illegal possession of a firearm and ammunition, reports said.
Dewani was shot dead in Cape Town in November 2010, in an allegedly faked hijacking.
---
TRYING TIMES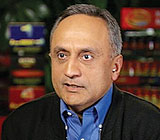 Mr Manoj Bhargava
The Indian−American founder and CEO of 5-Hour Energy has denied suggestions that the popular drink is responsible for 13 deaths in the past four years following a report that US authorities are looking into the claims.
The idea that the drink is to blame for killing anyone is like comparing "drinking a bottle of water today, and then thousands of people died the next day; that somehow it's linked," said Lucknow-born Manoj Bhargava. "It's just false," he was quoted as saying by Fox News.
Elaine Lutz, spokeswoman for Living Essentials, the company that distributes 5-hour Energy, said in a statement that the product "is not an energy drink".
---
DOZEN HELD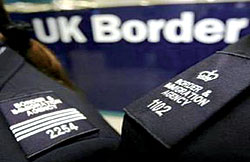 At least 12 Indian citizens have been arrested for immigration-related offences during raids conducted by Britain's border officials in London and the east Midlands town of Leicester, which has a large minority of Indian origin.
Official sources said 12 Indians were among 15 arrested during a raid on a textile company in Leicester. Checks revealed that they had overstayed their visas or had been refused asylum. The company that employed the arrested individuals now faces a fine of 10,000 pounds per illegal worker, the UK Border Agency said.
Of the 15 arrested, ten were detained pending removal from the UK while the remaining five were released on immigration bail.
---
CAUGHT OUT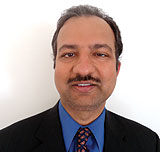 Mr Manoj Kumar Jha
An Indian American professor at Morgan State University has been indicted by a federal grand jury in an alleged scheme to defraud the National Science Foundation of hundreds of thousands of dollars in grant funding. Manoj Kumar Jha, 45, who oversees the university's transportation engineering graduate programme allegedly fabricated an elaborate research proposal on behalf of a private company he founded and then applied for funding through the NSF's Small Business Technology Transfer programme Jha received $200,000 to conduct the research but instead allegedly made personal mortgage and credit card payments, paid his wife $11,000 for work she didn't do and wrote himself a $6,000 check, prosecutors said.
---
WHITE HOUSE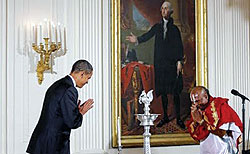 The White House celebrated Diwali this year too with US Vice President Joe Biden lighting the traditional "diya" or the lamp as he joined a select group of Indian American officials, community members and diplomats.
President Barack Obama wished people around the world "Happy Diwali and Saal Mubarak" but unlike last year he did not himself join celebrations at the Eisenhower executive building of the White House this time. In 2009, Obama became the first US president to light the traditional lamp in the East Room of the White House. In 2010, he celebrated Diwali in Mumbai.
Diwali celebrations in the White House were started by former president George W. Bush.
---
LITTLE INTEREST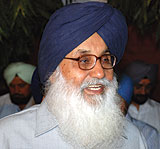 CM P. S. Badal:Time to think
The Punjabi diaspora in the UK has been quite keen to invest in Punjab, but bureaucratic inefficiency, corruption and lack of political will are coming in the way, a study by IIM-Bangalore suggests. The study — 'Punjabi Diaspora in the UK: An Overview of Characteristics and Contributions to India' — by Prof Rupa Chanda notes that "the absence of a business-friendly environment" is a deterrent for NRIs. The study, which involved discussions with members of the community in the UK, notes the absence of a streamlined system to assist NRI investors and cites a number of examples. "There is corruption at all levels and as the NRIs are used to good and transparent systems, they decide not to invest. Caption:
---
PCS PARADE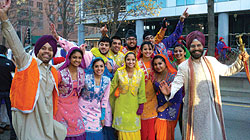 The Punjabi Cultural Society of Chicago (PCS) kept up it's long tradition of participating in the McDonald's Thanksgiving Day Parade held on the day of Thanksgiving, November 22, 2012 on State Street downtown Chicago, luckily under an unseasonably fair weather sky and thousands watching and cheering in person. This was PCS's 5th time in the parade highlighting Indian culture.
The parade was televised live on WGN TV Channel 9, WGN America, and also streamed live on internet for worldwide viewing from 8:00 a.m. to 11:00 a.m, and also rebroadcast at 1 pm to 4 pm on CLTV on the same day where millions watched from home.
---
IN ELITE ZONE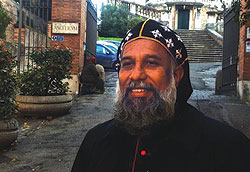 Cardinal Baselios Cleemis Thottunkal
Pope Benedict made six non-European prelates Roman Catholic cardinals on Saturday, chipping away at the old continent's domination of the elite group that will one day elect his successor. The new cardinals, ranging in age from 53 to 72, are from the United States, India, Nigeria, the Philippines, Lebanon and Colombia, and the decision to choose no Italians or Europeans looked like an attempt to counter criticism that he has in the past neglected the needs of the developing world.
Elevating the new "princes" in a solemn ceremony known as a consistory in St Peter's Basilica, Benedict said his appointments reflected "that the Church is the Church of all peoples".
---
BIBA'S ACTION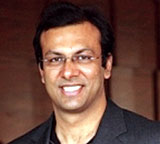 Mr Siddharath Bindra
Indian ethnic wear brand Biba Apparels is planning to enter into the overseas market by opening stores in Singapore, Dubai, South Africa, the US and the UK.
Mr. Siddharath Bindra, Managing Director of Biba Apparels, told fibre2fashion, "We plan to expand abroad and open new outlets in foreign countries by 2014-2015."
"Since there is a huge demand for our products abroad, especially among the non-resident Indians (NRIs), we will be opening new outlets in countries where there is huge NRI population. These include countries like South Africa, the US and the UK, in addition to Dubai and Singapore," says Mr. Bindra.
---
MIT DIRECTOR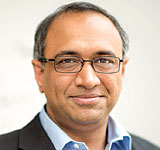 Mr Sanjay Sarma
An Indian American professor of mechanical engineering and IIT alumni has been appointed as the first director of digital learning of the prestigious Massachusetts Institute of Technology (MIT). In his new capacity, Sanjay Sarma, the Fred Fort Flowers and Daniel Fort Flowers Professor of Mechanical Engineering, will work closely with the Institute's faculty, staff and students to assess how new models of online instruction might become integral parts of MIT students' on-campus education.
A 1989 IIT alumni, he has long worked to develop new instructional techniques for mechanical engineering students. "As director of digital learning, Professor Sarma will serve as a convener and synthesiser."
---
H.C. NOTICE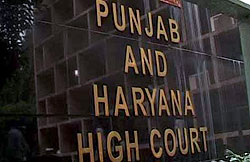 The Punjab and Haryana High Court has issued notice to the Punjab Government for February 6, 2013 in a petition filed by an NRI, Shingara Singh, for seeking deletion of his name from the list of 'Non-hard-core Terrorists'.
The petitioner pleaded that as per information obtained under RTI Act, the SHO, Behram has stated that no criminal case is pending against him, but his name figures in the list of 'Non-hard-core Terrorists'.
The Counsel for the petitioner argued that the inclusion of the name of the petitioner in the list of 'Non-hard core Terrorists' when there is no criminal case at all registered against him anywhere in Punjab, is quite unjustified.
---
HIGH HONOUR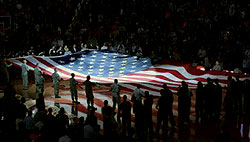 Eminent Indian-American Arunachala "Raj" Nagarajan has been presented with the national flag flown over the US Capitol in recognition of his contribution to the country and to mark the 50th anniversary of his arrival in the United States. At a ceremony at the Capitol Hill this week, Texas lawmaker Lamar Smith presented to Nagarajan, also from Texas, a certificate and flag flown over the US Capitol on September 9, 2012, the date of his 50th anniversary travel to the US.
With just eight dollars in pocket, Chennai-boy Nagarajan undertook a 22-day boat ride to land in the US on September 9, 1962, to do a PhD in Physics at Carnegie Mellon.
---
PBD INVITE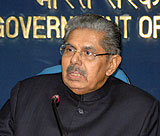 Minister Vayalar Ravi
Minister of Overseas Indian Affairs Vayalar Ravi called upon Indians in Kuwait to attend the 11th Pravasi Bhartiya Divas, scheduled to be held in Cochin in January 2013, saying that the event's focus would be on issues facing NRIs.
Minister Ravi asked those present at a Pravasi Bhartiya Divas promotional event in Kuwait to take part in the NRI event from January 7 to 9 as he wrapped up his two-day visit to the Gulf nation.
He was accompanied by Mr T K Manoj Kumar, Joint Secretary, Ministry of Overseas Indian Affairs and Mr V N Ajayan, additional private secretary to the minister. India's Ambassador to Kuwait, Satish C Mehta was present on the occasion.
---
NRI SAMMELAN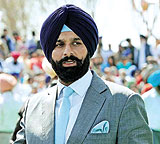 Mr Bikram Singh Majithia
PUBLIC relations, Revenue and NRI Minister, Bikram Singh Majithia, has been reviewing arrangements for the forthcoming NRI sammelan to be held in Punjab from January 3 to 5. Addressing a high level meeting, the Minister said that elected representatives including councillors, mayors, NRI MLAs and MPs would attend the sammelan. The Punjab government has also planned a visit, to historical places in the state, for the visiting delegates. Majithia said that the Government has been taking steps to facilitate NRIs. As part of the efforts, he added, the state would set up NRI police stations in all the districts. As many as 6 such police stations have already been set up.
---
FAKE DOCTOR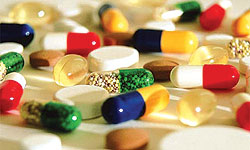 An NRI claiming to be a doctor was held with a bag full of medical instruments and pills, including scheduled drugs used for sexual performance enhancement at Ahmedabad airport recently. Aashiq Patel, 35, was carrying a 15-kg bag full with drugs for diabetes and sexual pleasure enhancement and instruments to check sugar levels, worth over Rs 5 lakh. The drugs can be imported in India only under licence. When questioned, he told customs officials that the drugs and instruments were to be given in charity to a trust in his native village, Piplaj in Anand district.
He claimed to be based in San Francisco and came to Ahmedabad on an Emirates flight.
---
BAILED OUT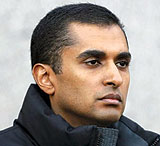 Mr Mathew Martoma
An Indian-origin hedge fund portfolio manager, charged with participating in one of the "most lucrative" insider trading schemes ever, has been released on a $ 5 million bail after he appeared at a Manhattan federal court.
Mathew Martoma, 38, appeared in a brief court hearing before US Magistrate Judge James Cott and was informed of his rights as a criminal defendant.
Martoma, who was arrested at his home in Boca Raton, Florida, did not enter any plea and the judge set a next court hearing of December 26. Martoma has been charged with using material, and non-public information that he received from a doctor.
---
RAMI ON SONG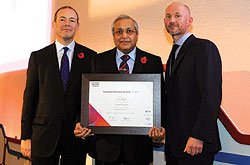 Dr Rami Ranger MBE, Managing Director of Sun Mark Ltd receiving the European Business Award for 2012/2013. On his left: Mr. Chris Merry, CEO of RSM Tenon and on right: Mr Adrian Tripp, CEO, the European Business Awards
Sun Mark has been announced as a national champion for the UK in the European Business Awards. The international distribution and marketing company, Managing Director and founder, Dr Rami Ranger MBE, already has the unique accolade of being the only company to have been awarded the Queens award for Enterprise in International trade for four consecutive years. IT will now go on to represent Britain in the European finals to be held next year. Speaking after the announcement, Dr Ranger said that it was a great honour to have been selected to represent Britain. He wanted to win at the finals as much for his company and team as for his adopted country, Britain, which has given him so much.
---
DONOR WHO?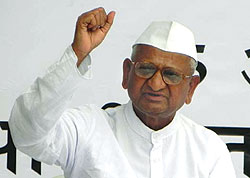 Mr Anna Hazare
For all their demands for greater transparency in public life, this is one thing that Team Anna does not want to divulge—the identity of a donor who is reported to have pledged about Rs 1 lakh per month for the next 1 year.
In fact, the anonymous benefactor's identity has not been revealed even to members of the new Team Anna. They have been told that he is an NRI chartered accountant. "He is a Gandhian who is involved in many genuine social causes across the country. He has pledged to give us the rent — we are paying over Rs 50,000 per month for our Sarvodaya Enclave office at present — and some other establishment costs like water and power bills for the next one year," Kiran Bedi said.
---
FREE ON BAIL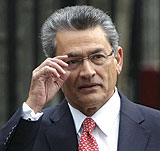 Mr Rajat Gupta
India-born former Goldman Sachs director Rajat Gupta won a major reprieve after an appeals court in the USA granted his request to stay out of prison on a USD 10 million-bond while he fights his conviction on insider trading charges. 64-year-old Gupta, who was to begin his two-year prison term on January 8, had filed an appeal in the US Second Circuit Court of Appeals seeking stay of his surrender to prison and to remain free on a 10-million-dollar bond while he challenges his conviction. A two-judge panel ruled in Gupta's favour at a hearing, saying "it is hereby ordered that the conditions of release imposed by the district court will be continued."
---
NRK VOTING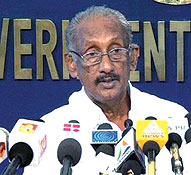 Mr K C Joseph
Kerala's Congress-led UDF Government has decided to grant voting rights to Non-Resident Keralites (NRKs) in the local body elections. The State Cabinet at a meeting also decided to bring in a Bill to amend the Panchayati Raj Act and associated rules to enable the NRKs to vote in civic polls.
State Information Minister KC Joseph said that the move would enable NRKs to participate in the elections to the three-tier panchayats and municipalities and corporations in their respective localities. He said the move was on the lines of the Central decision extending voting right to NRIs in the Lok Sabha and Assembly elections.