Chateau d'Ax, a renowned name in the upholstered furniture production business launches its all exotic "Festive Collection". The exotic range of this world's finest furniture has been displayed in the excusive Chateau d'Ax showroom located at South Extension, New Delhi. Much of the collection showcased, personifies just about all flavors of the long awaited festive season, through unique propositions and individuality of each product.

Speaking on the occasion, Mr. Cledwyn Passanha, Country Head, Chateau d'Ax said, "This is a moment of great pride for us to unveil the fabulous Festive Collection which promises the customer a better satisfaction and unique buying experience." The Festive Collection comprises of sofas which are as follows: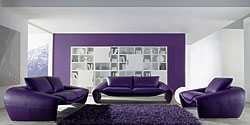 Seagull—Leather upholstered sofa. The name says it all, this unique design with its strong vibrant colours, is one of its kind design concept brought to you by Chateau d'Ax. The frame is made up of metal, covered by polyurethane. This beautiful piece of creative art will cost Rs. 4.2 lakhs.
---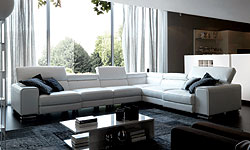 Secrets—Every entity has its own inside, visible or Invisible, Hidden or exposed. Secret provides a new dimension of comfort, both physical and mental. An iPod that can be connected on the corner of the sofa, and sound evolving from hidden speakers from the frame of the sofa turns this sofa into a stereo system. It is available in the Delhi store only. This innovative creation will cost Rs. 5.5 lakhs.
---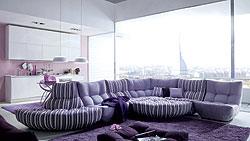 Silhouette—It is a highly modular sofa that can be adapted to your space. Silhouette provides a new dimension of comfort, both physical and mental. This fabulous product will cost to the customers Rs. 6.50 lakhs.
---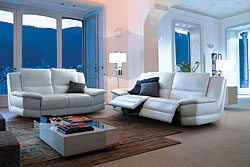 Swing—Sofa upholstered in leather with the electrically operated relaxation elements. Swing has been designed for Italian home lovers with an eye for good taste. A sofa of perfect proportions that immediately inspire a sense of comfort and relaxation. Swing remains an extremely versatile piece thanks to its simple but efficient design. This comfortable sofa will cost Rs. 7.50 lakhs to the customers.
---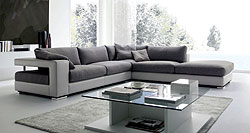 Billionaire—Modular, corner sofa with leather structure and fabrics with fully removable covers Billionaire reinterprets and reproduces the value of elegant, high- quality sofa in a seductive and elegant way. The eclectic style is clear to see in this L shape corner sofa in high quality leather. It is available for a cost of Rs. 6.75 lakhs.