The Gulf NRIs pride themselves on their loyalty to Mother India. To substantiate this, they cite impressive figures of their ready response to occasional calamities faced by India, such as the Kargil incursions, as also their readiness to invest in special bond issues. As the Gulf region is not very far from India, many NRIs are able to make frequent home visits to maintain regular contact with friends and relatives. Their usual complaint is of the rough treatment they receive at the hands of customs officials at the port of entry into India. With easy access to radio and satellite TV channels, they are also in close touch with political and economic developments in the country.

—Excerpts from the Report of the High Level Committee on the Indian Diaspora

---
ALI'S STAKE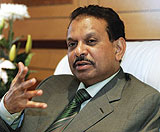 Mr M A Yousuf Ali
NRI businessman M A Yousuf Ali has picked up a 4.47 per cent stake in Federal Bank, thereby becoming the biggest individual shareholder in the Kerala-based lender. Ali purchased a 4.47 per cent stake in Federal Bank from Dubai-based Emirates Financial Services, a subsidiary of Emirates NBD, new sportal 'Emirates 24|7' said in a report.
Pursuant to the transaction, Yousuf Ali has become the single largest individual shareholder in Federal Bank, which has a strong deposit base of non-resident Indians from Kerala. M A Yusuf Ali is the Founder and Managing Director of EMKE Group which owns Lulu Hypermarket chain in the Middle East.



---
OUT OF ARABIA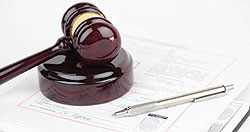 Almost 20,000 Indians, including an estimated 5,000 people from Tamil Nadu, have left Saudi Arabia after the kingdom announced the new labour law called Nitaqat. Every Indian overstaying in Saudi Arabia had been given a chance to correct their legal status. An amnesty programme, which was to end on July 3, has been extended till November 3. Indian consul general Faiz Ahmed Kidwai said the endeavor of the diplomatic mission was to ensure that no illegal immigrant from India remained in Saudi Arabia after November 3. The department of Non Residents Keralites Affairs (NORKA), and the State Bank of Travancore (SBT) have come together to offer the returnees financial schemes to support their rehabilitation.