MILITANCY ON RISE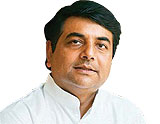 Minister RPN Singh
According to Mr RPN Singh, Minister of State in the Ministry of Home Affairs, inputs indicate that ISI operatives are known to have assured moral/ financial support to pro-Khalistan elements for anti-India activities. A close watch is maintained on the activities of various groups known to have been engaged in trying to foment terrorist activities. The National Investigation Agency (NIA) has been Investigating into the funding of the Babbar Khalsa International. The NIA has registered a case No.RC-05/2012/NIA/DLI against Punjab based operatives of Babbar Khalsa International (BKI) based on the allegation that they are receiving funds from UK based BKI operatives to commit terrorist acts in India with active material and logistics support from Pakistan based BKI leaders.
---
POLAR RESEARCH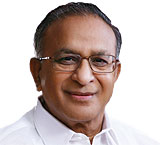 Minister Reddy
India presently has two research stations at Antarctica namely 'Maitri' and 'Bharati'. New station 'Bharati' has just been constructed and established in March, 2013. At both the stations, research and investigations are undertaken to understand the Polar processes and phenomenon. Observations and studies are carried out in atmospheric, biological, geological, ecological sciences etc. Maitri station has been in operation since 1989. Indian Arctic station 'Himadri' is located at Ny Alesund, Spitsbergen Island, Norway and serves as a hub of Indian scientific investigations since 2008. According to Union Minister of Science and Technology and Earth Sciences, Mr S Jaipal Reddy, in Antarctica scientific studies and investigations are undertaken on the continental part and contiguous shelf ice area. India does not intend to increase research stations in Arctic and Antarctica.

---
PRIVATE POWER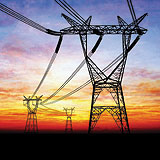 The share of private sector investment in new capacity addition has increased from 9.1% in the 10th Plan to 41.9% in the 11th Plan. As per extant policy, Foreign Direct Investment (FDI) up to 100% is permitted in power sector, under the automatic route for generation, transmission and distribution.
Recently, the Government has liberalized the FDI policy for Power Trading Exchanges. Foreign Investment in power exchanges registered under the Central Electricity Regulatory Commission (Power Market) Regulations, 2010 allowed up to 49% through automatic route.
Details of private sector investment from 2009-10 to 2012-13, based on information available with Central Electricity Authority (CEA) put the figures at Rs 48,132.04 crore for 2009 – 10, Rs 81,853.88 crore for 2010 – 11, Rs 98,283.23 crore for 2011 – 12 and Rs 54,953.02 crore for 2012 – 2013.
---
ZERO TOLERANCE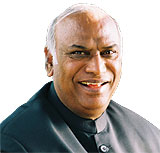 Minister Kharge
The Minister of Railways Mr Mallikarjun Kharge has called upon all Zonal Railways to ensure 'Zero Tolerance to Accidents' on Indian Railways. In his message to the General Manager of all Zonal Railways, Shri Kharge said "Safety culture is essential for any organization to achieve good safety results. With sustained efforts in the last decade, Indian Railways have reduced the number of accidents per million train kilometers from 0.44 in 2003-04 to 0.13 in 2012-13. Further effort is required to make Indian Railways free of accidents. A Policy of 'Zero Tolerance to Accidents' is to be adopted at all levels. This has to be achieved through a combination of improved technological aids and high quality training to improve skills of the employees.
Special emphasis must be laid on effective inspections at every level, including night inspections. Field inspection of vulnerable places like parcel/luggage offices need to be undertaken.
---
2 MAJOR PORTS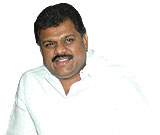 Minister Vasan
Minister of Shipping Mr G.K. Vasan has informed Parliament that the Government has decided to set up two new major ports – one each at Sagar in West Bengal and the other at Dugarajapatnam in Andhra Pradesh. In respect of the Sagar Port, RITES has estimated capital cost (including connectivity project) at Rs. 7820 crores. The tentative cost for Dugarajapatnam has been estimated at Rs. 7988 crore by the Technical Committee set up by Ministry of Shipping. The Government has initiated a series of measures to modernise Major Ports in the country. As part of the endeavour, in 2012-13, 32 projects were awarded involving an estimated cost of Rs. 6765 crores with capacity addition of 136.75 Million Tonnes Per Annum (MTPA). During the current financial year total number of projects awarded is 5 involving a capacity addition of 48.59 MTPA with an investment of Rs. 2045.25 crores.
---
BEHIND SCHEDULE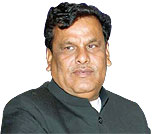 Minister Jena
The Minister of State (Independent Charge) for Statistics and Programme Implementation Mr Srikant Kumar Jena has said that as on June 1, 2013, 569 Central sector projects costing Rs. 150 crore and above are on the monitor of this Ministry. Of these, 277 projects are running behind schedule. Mr Jena said that as reported by the project implementing agencies, the main reasons for delay in implementation are law and order problems, delay in land acquisition, rehabilitation and resettlement problems, fund constraints, delay in forest and environment clearances, right of way/right of use issues, delay in supply of material, contractual issues, etc. Mr Jena said, in respect of key infrastructure projects executed by Ministries of Railways, Road Transport and Highways, Shipping, Civil Aviation and Power, the Planning Commission, in consultation with the Ministry concerned, prepares annual / quarterly targets.
---
TOURISM EARNINGS UP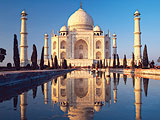 Foreign Exchange Earnings (FEEs) from tourism in Rupees terms in July, 2013 rose by Rs. 531crore in comparison to July, 2012. Foreign Tourist Arrivals (FTAs) in July, 2013 was 5.24 lakh which was 4.86 lakh in July 2012 with a growth of 7.9%. The following are some important highlights regarding FTAs and FEEs from tourism during the month of July, 2013:
• FTAs during the Month of July 2013 were 5.24 lakh as compared to FTAs of 4.86 lakh during the month of July 2012 and 4.76 lakh in July 2011.
• There has been a growth of 7.9% in July 2013 over July 2012 as compared to a growth of 2.2% registered in July 2012 over July 2011.
• FTAs during the period January to July 2013 were 38.32 lakh with a growth of 3.3%, as compared to the FTAs of 37.10 lakh during January to July 2012.
---
1.3 ML OCI CARDS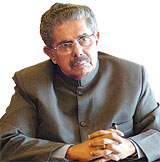 Minister Ravi
According to Minister for Overseas Indian Affairs, Mr Vayalar Ravi, a total of 13,72,624 Overseas Indians have been registered as overseas citizens of India (OCIs) till July 31, 2013.
Highest number of 5,20,055 Overseas Indians in USA have been registered as OCIs followed by U,K. (3,07,822,) Australia (1,33,755) and Canada (1,14,748).
As reported by 107 Indian Missions and Posts abroad, 11,672 applications for OCI registration are in different stages of processing. The facilities available to OCIs are, multiple entry, multi-purpose life-long visa for visiting India, exemption from registration with local police authorities for any length of stay in India, parity with Non-resident Indians (NRIs) in respect of economic, financial and educational field. Exceptions relate to acquisition of agricultural or plantation properties. They can obtain pan card and driving license if they reside in India, open a regular bank account in India.
---
MODERNISATION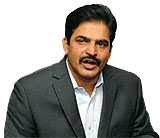 Minister Venugopal
Minister of State for Civil Aviation, Mr K.C. Venugopal has informed Parliament that that Kolkata and Chennai airports have been modernized at a cost of Rs. 2,325 crores and Rs. 2,015 crores respectively.
The Task Force on Financing Plan for development of airports constituted under the Planning Commission has recommended that operations and management of Chennai and Kolkata Airports could be taken up through Public Private Partnership (PPP) mode. Airports Authority of India (AAI) has suggested that management, maintenance and operation of these two airports be undertaken by formation of JVs with world class Airport Operators, with AAI being lead partner. As a first step, an Inter Ministerial Group (IMG) has been constituted.
---
SACKED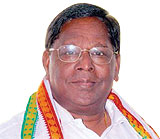 Minister Narayansamy
A high-level team has identified officers responsible for various types of omissions and commissions in concluding the Antrix-Devas agreement. Based on the findings of High Level Team, four former Scientists of ISRO (Including former Chairman, ISRO) have been excluded from reemployment, committee roles or any other important role under the Government and have been divested of any current assignment/consultancy with the Government. This information was provided to Parliament by Mr V Narayansamy, Minister of State in the Prime Minister's Office and Minister of State for Personnel, Public Grievances and Pensions.